COMING PHOTO TRIPS & WORKSHOPS

---

Our in-house Pro Support Magnus Lundgren run workshops and expeditions for ocean lovers, underwater photographers and divers. His photo tours take you to the world's best diving. Magnus always hand-pick the best locations, the most photography friendly operators and go at the best possible time.

On these popular trips you learn about underwater photography, marine life and diving with the subejcts while enjoying world class diving.

Scheduled trips for 2022 and 2023 below. Scroll down.
---
2022 → SHARK EXPEDITION TIGER BEACH
[On the liveaboard boat: 20 - 28 March 2021]
Note: This expedition might be fully booked. If interested send a mail to Scuba Travel.

Join Magnus Lundgren, Captain Scott and his crew onboard Dolphin Dream on a special adventure to the "holy graal" of shark diving just north Grand Bahama in the Bahamas. Tiger Beach is nowadays widely known for great visibility and good diving conditions and among professional photographers and filmmakers it is also known as the best shark diving spot on the planet. If you start from Scandinavia you will probably fly out on the 19 March and come back 29 or 30 March, if you do not extend your stay in Florida.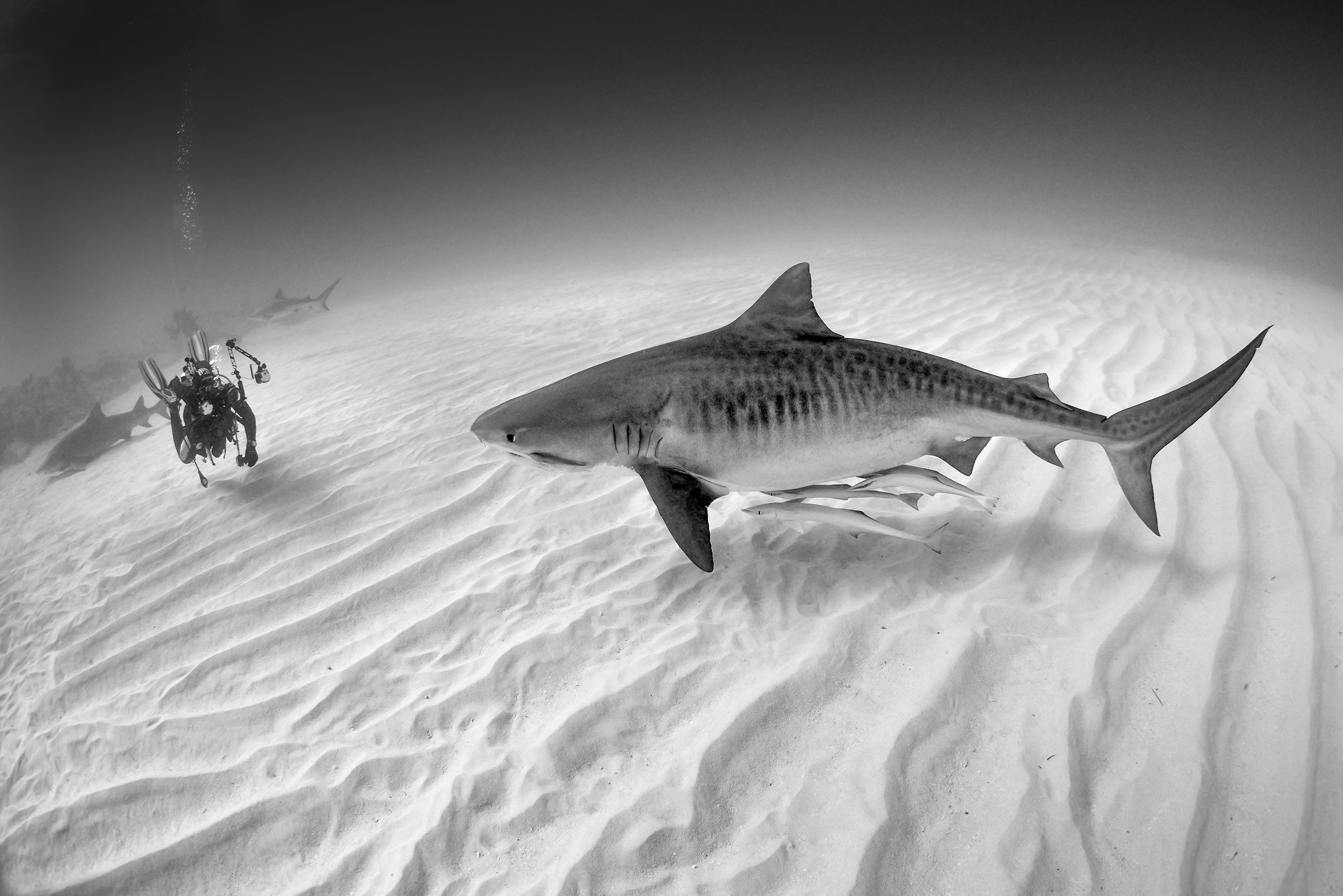 A tiger shark in great viz, over white sand ripples, at shallow depth, checking out a photographer at Tiger Beach. What a place!


Magnus leads his 5th expedition to Tiger Beach and hope to meet big tiger sharks, a couple of great hammers, heards of lemon sharks and Carribean reef sharks. And a few nurse sharks too. With some luck we might run into a small pack of bull sharks. This have been the case the last two trips. The boat starts 20 March and ends 28 March in West Palm Beach in Florida.
→ Tiger Beach trip (Scuba Travel's webpage)
→ Complete ravel info in pdf (Scuba Travel's webpage)


---
2022 → BEST OF INDONESIA - RAJA AMPAT
[30 October - 11 November 2022]

Raja Ampat is the dive place on every divers "bucket list" and this is a great opportunity to join our Indonesia-expert Magnus Lundgren on an amazing dive trip onboard a small and exclusive boutique liveaboard boat.

Raja Ampat's amazing coral reefs boosts with the highest marine biodiversity on the Planet. Magnus lead his fourth expedition into the hidden paradise Raja Ampat that is a dream destination for most divers. The group will visiting a selection of the best dive sites while travelling through this Fantasy-archipelago on the exclusive liveaboard Raja Laut.
Trip information - Scuba Travel
Full trip details - Raja Ampat & Lembeh [pdf doc]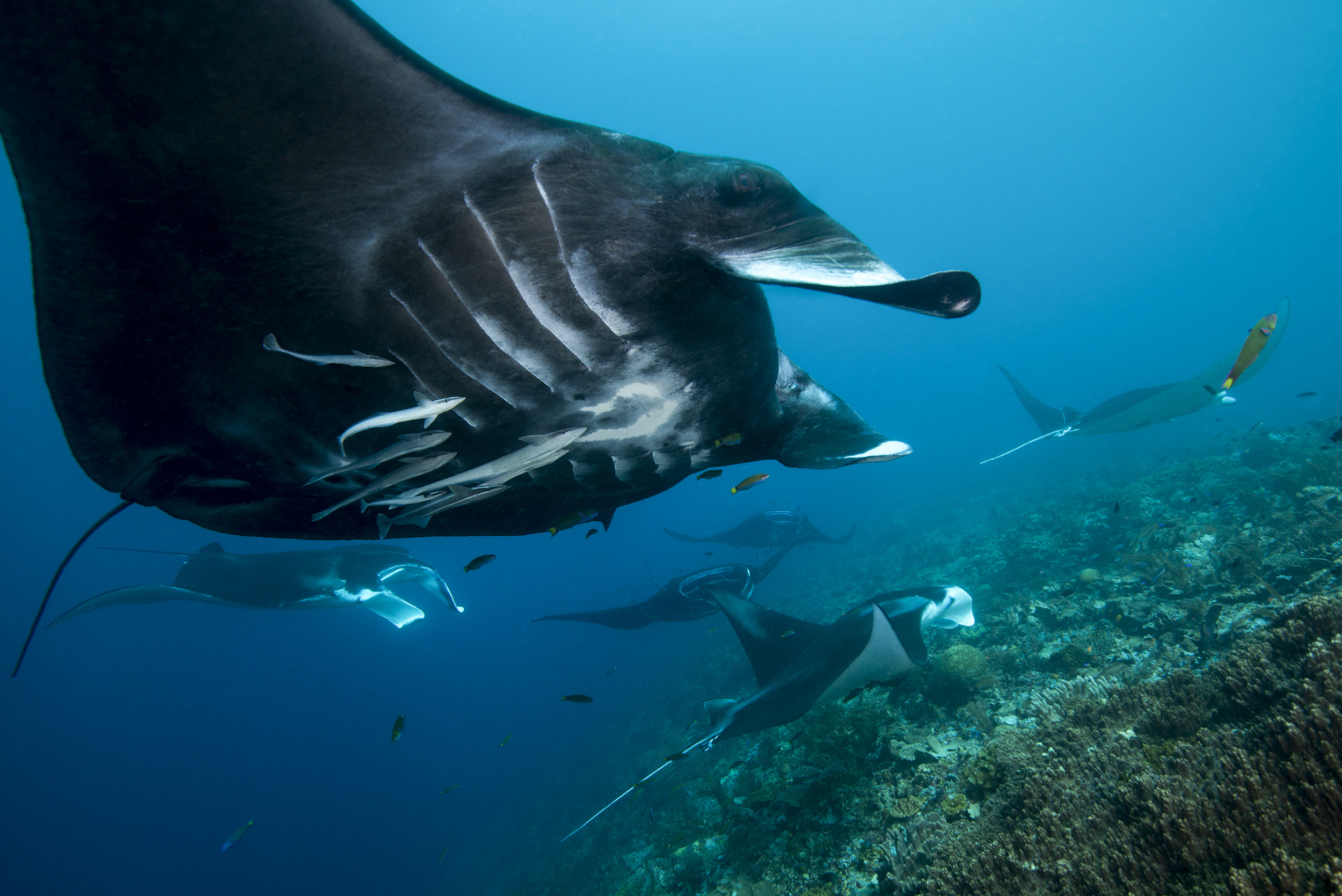 Manta rays aggregating at one of the famous cleaning stations in Raja Ampat coral archipelago. Dives you will never forget.


---

2022 LEMBEH STRAIT - WORLD'S NUMBER ONE MUCK DIVING
[10 - 15 November 2022 - Extension]
Directly after the liveaboard trip in Raja Ampat you can extend the trip and join Magnus to visit Lembeh Strait, the cradle of muck diving. This place is situated at the northern tip of Sulawesi, and the flight land here on the way back home from Raja Ampat. To good to miss and we really get "Best of Indonesia" built into the same trip.

We base ourselves at an uw-photography specialized dive lodge where Magnus run a "Macro photography workshop". The operator also offer Black Water diving at night with incredible photo possibilities.The extension in Lembeh Strait is the perfect muck diving combo after Raja Ampat amazing coral reefs.
Trip information - Scuba Travel
Full trip details - Raja Ampat & Lembeh [pdf doc]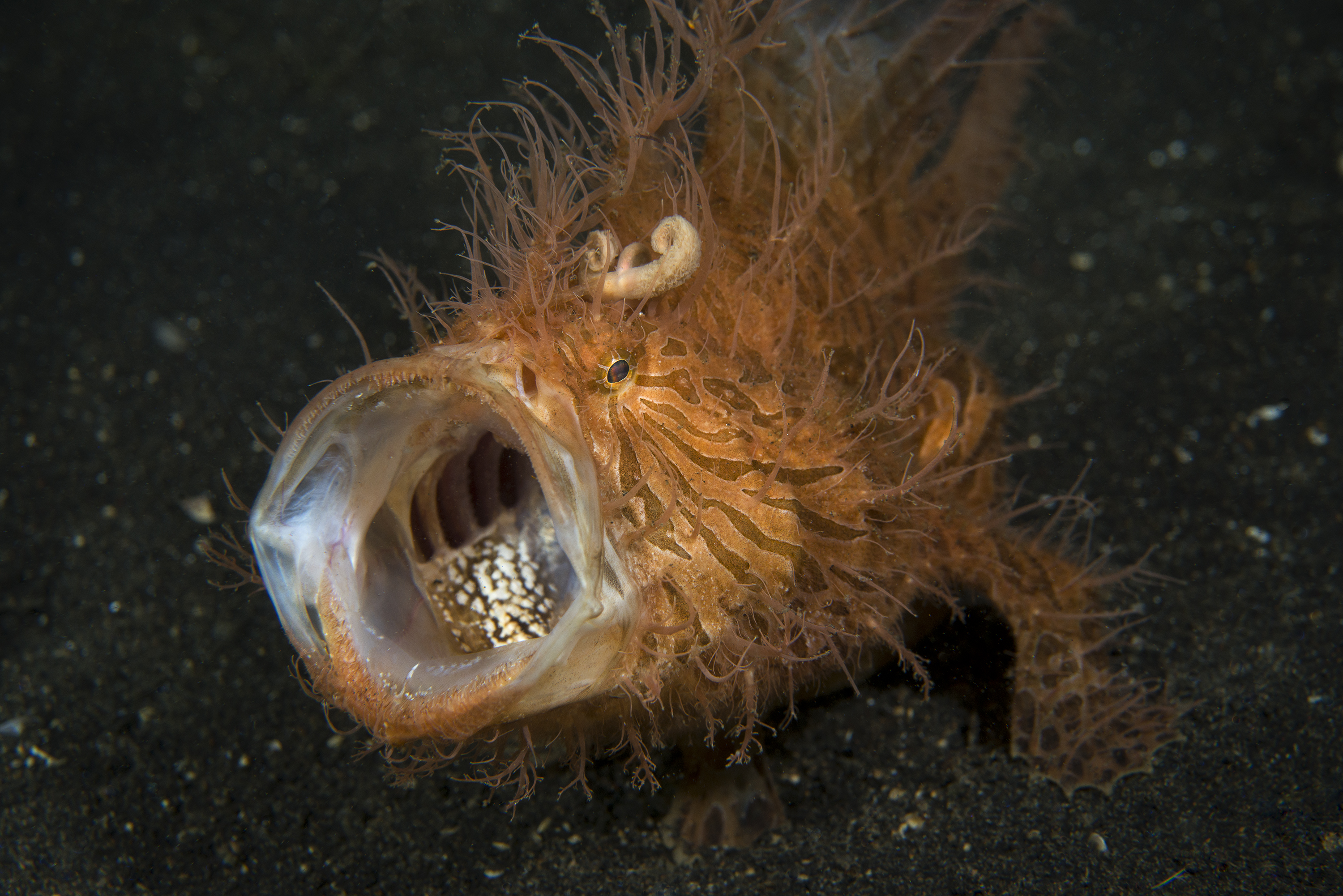 A yawning hairy frogfish at the black lava sand in creature heaven "Lembeh Strait".


---

2023 - A DIVER'S DREAM - GALÁPAGOS ISLANDS
[14 - 25 October 2023]

Join our magic dive trip to the famous Galápagos Islands in the Pacific Ocean. At this World's premier dive destination we look for giant whale sharks, playful sea lions and fur seals, huge schools of hammerhead sharks, Galápagos and silky sharks, curious sea turtles, surreal manta rays, and many many other special animals
.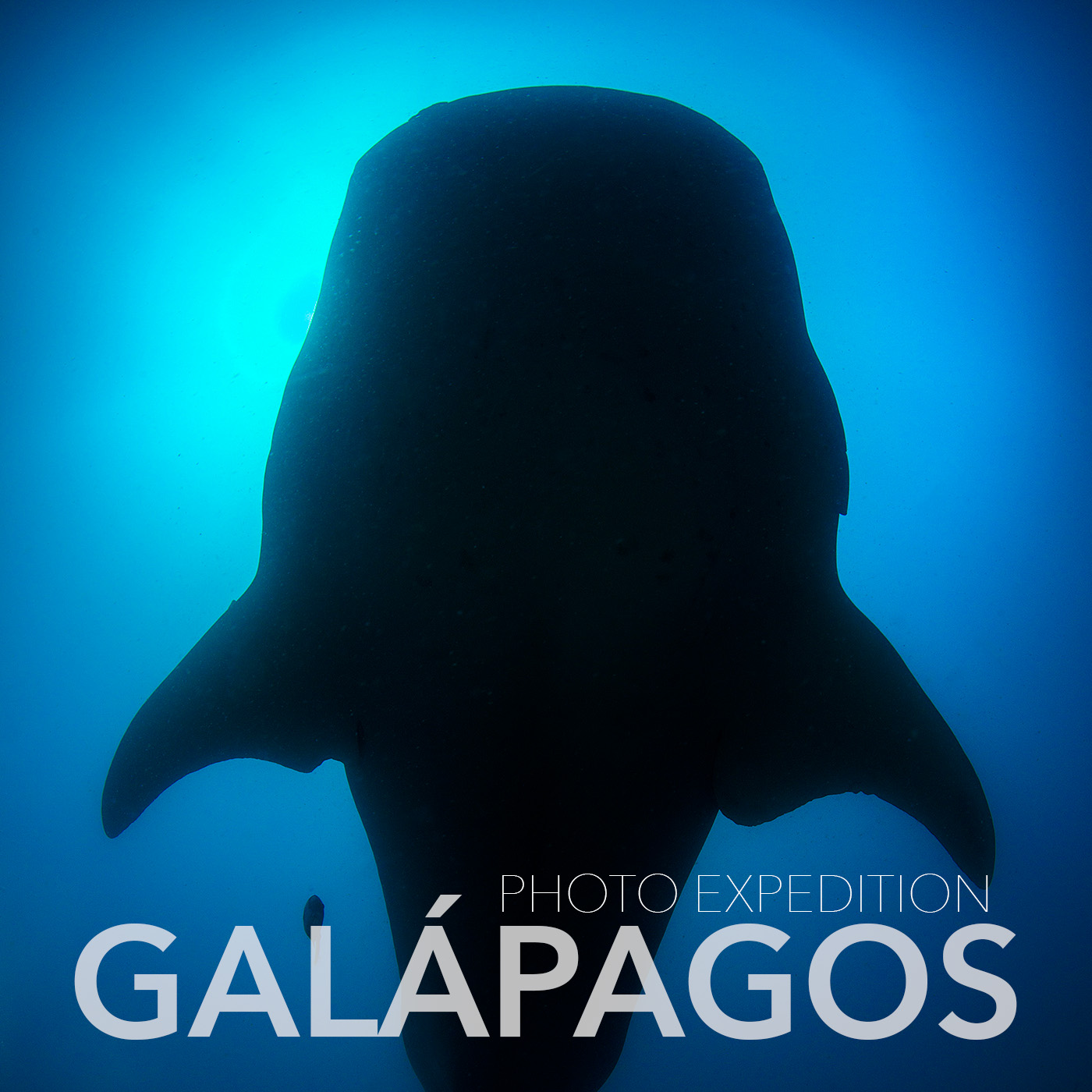 Magnus says "I often meet spectacular marine animals around the Galápagos Islands. All the big action around Darwin and Wolf islands is a given. But it is much more than that. It can be Mola molas (sunfishes) at a dedicated cleaning station, maybe penguins swim by at Vicente Rocca or we visit a special spot where we dive with the unique marine iguanas. There are so many things to see and experience in Galápagos such as dolphins, eagle rays, flighless cormorants underwater, sea horses, red-lipped batfishes, horn sharks and many more creatures that are waiting for our visit."
Join underwater photographer Magnus Lundgren when he lead this expedition to the stunning archipelago that fascinated Darwin 1835.

Interested to join the trip of a lifetime?
Contact Daniel at Scuba Travel as there will only be a very limited number of available seats.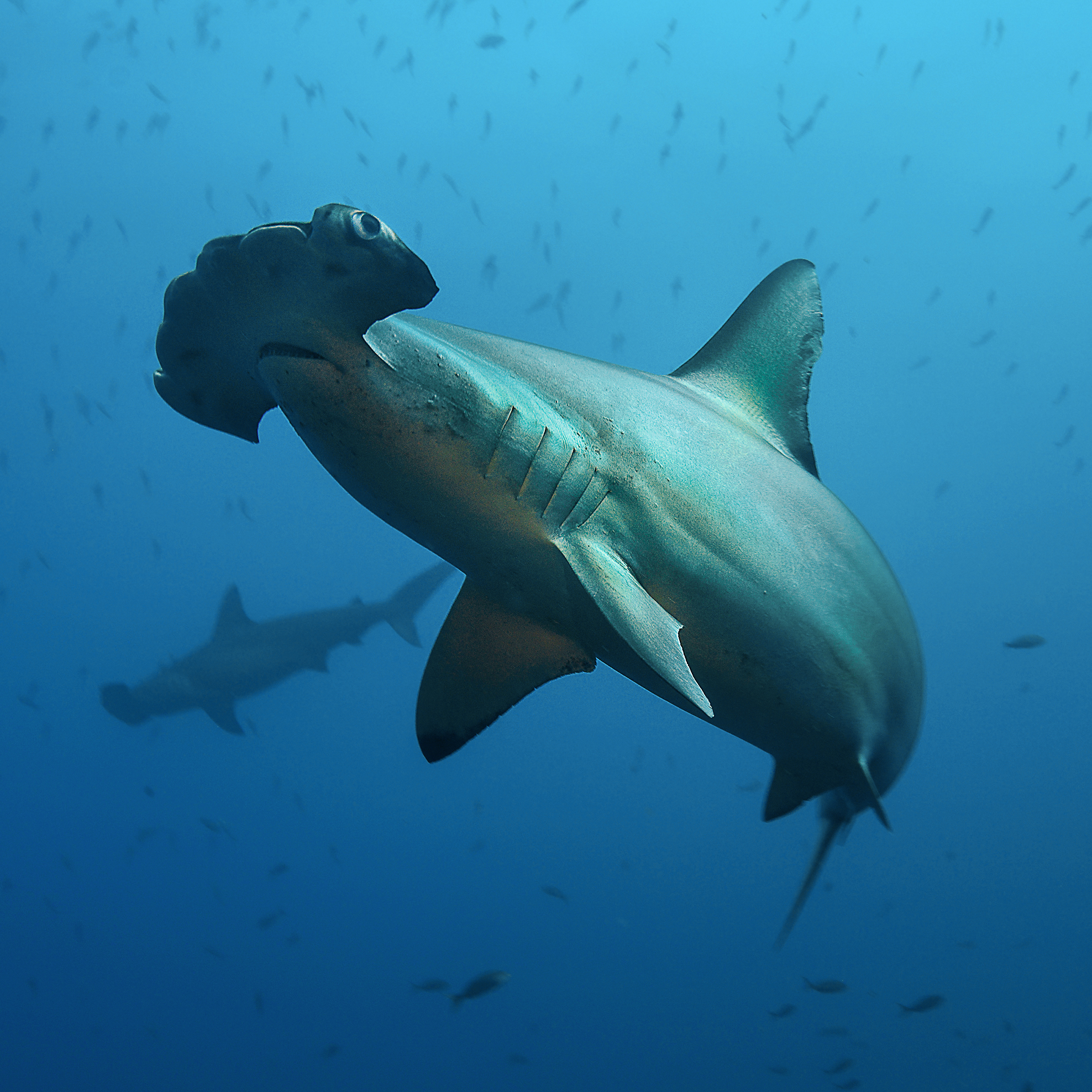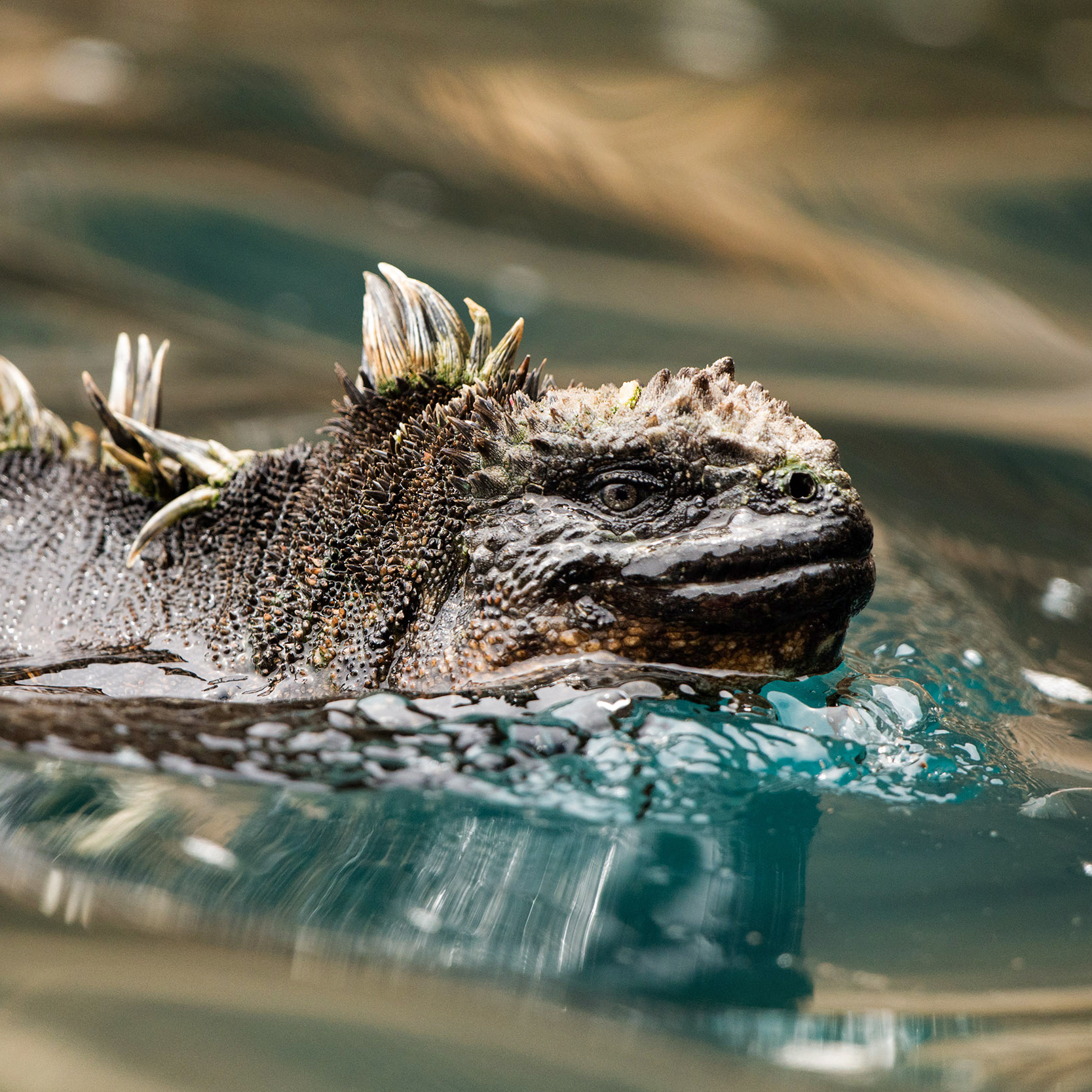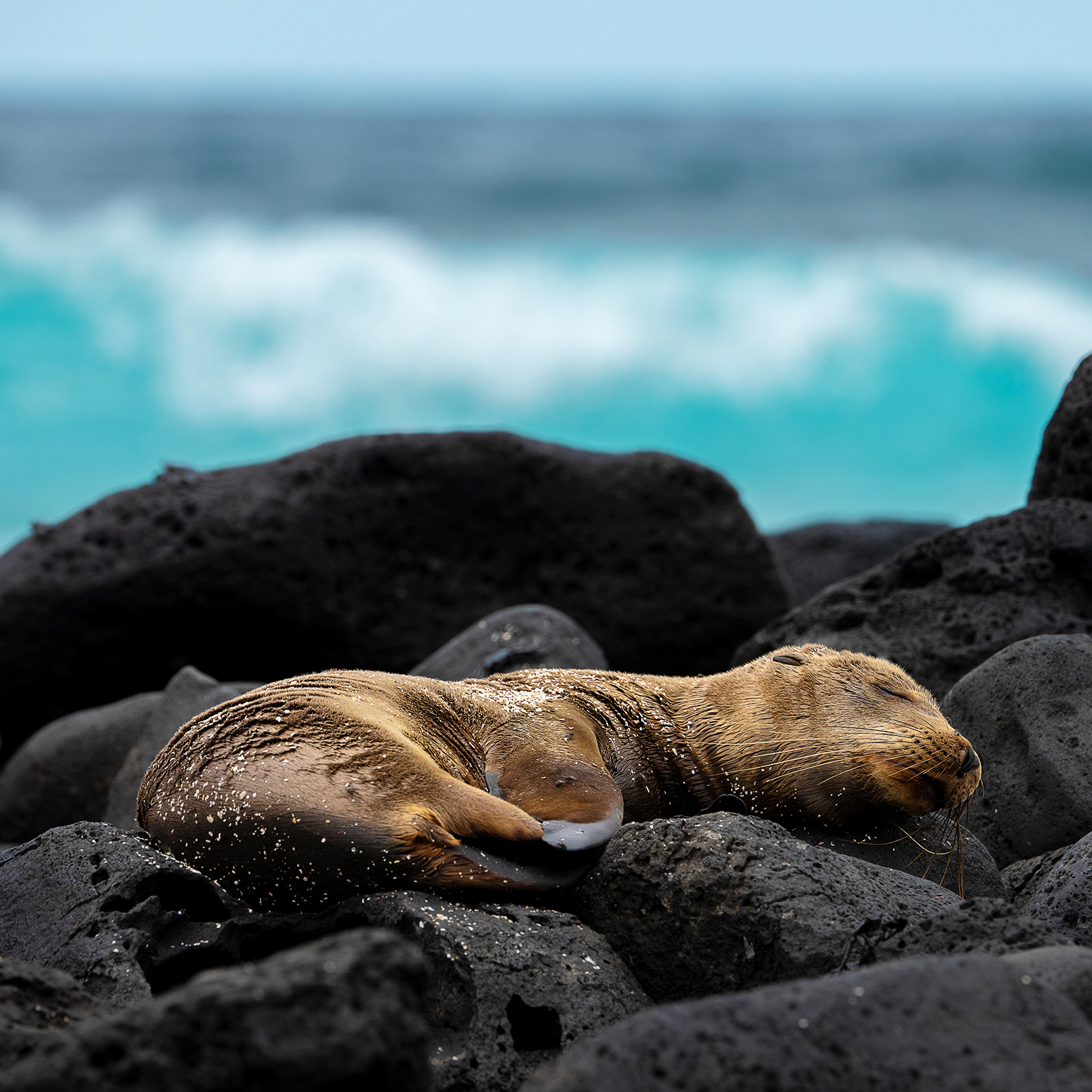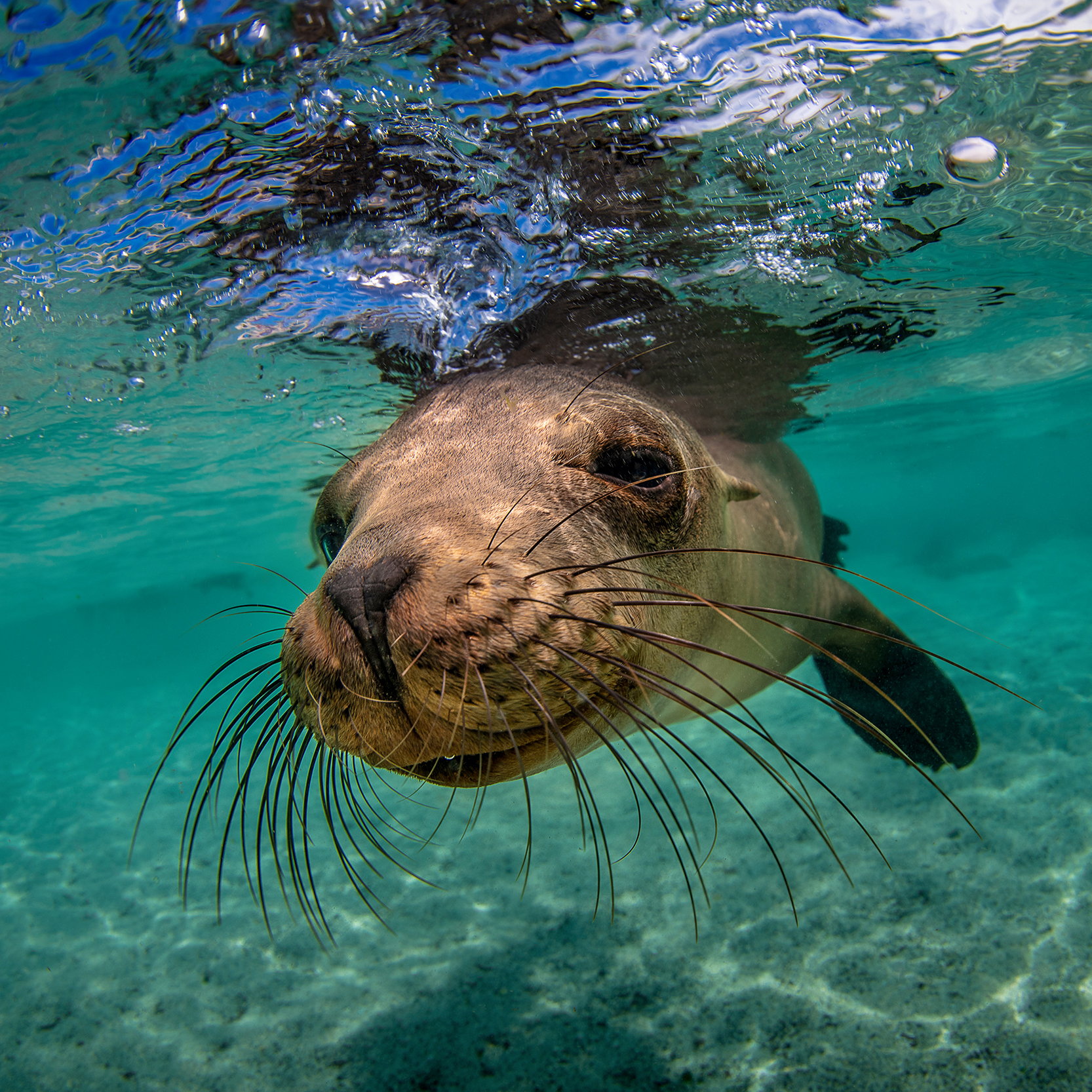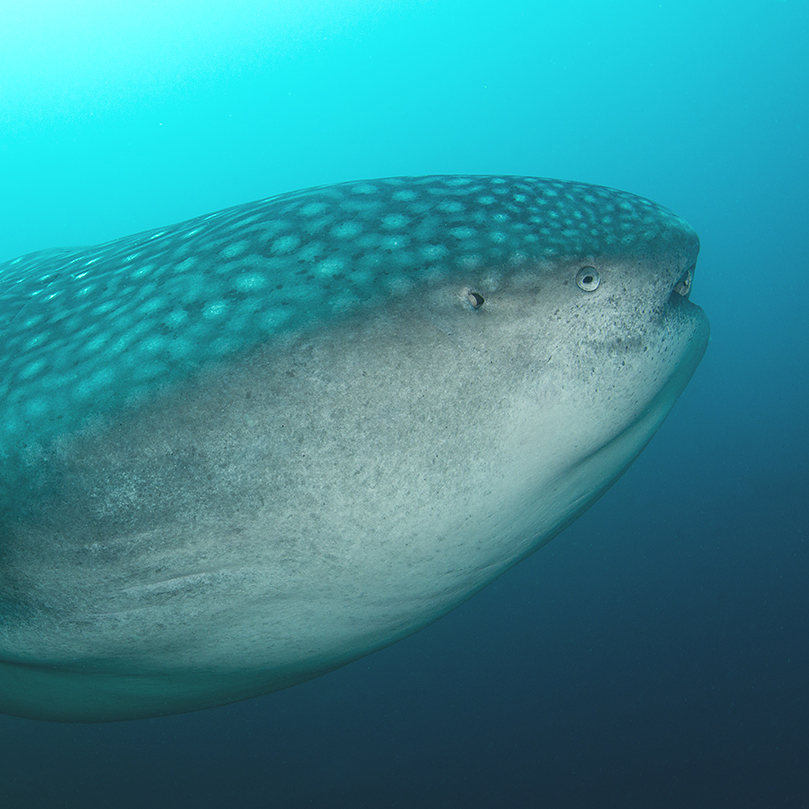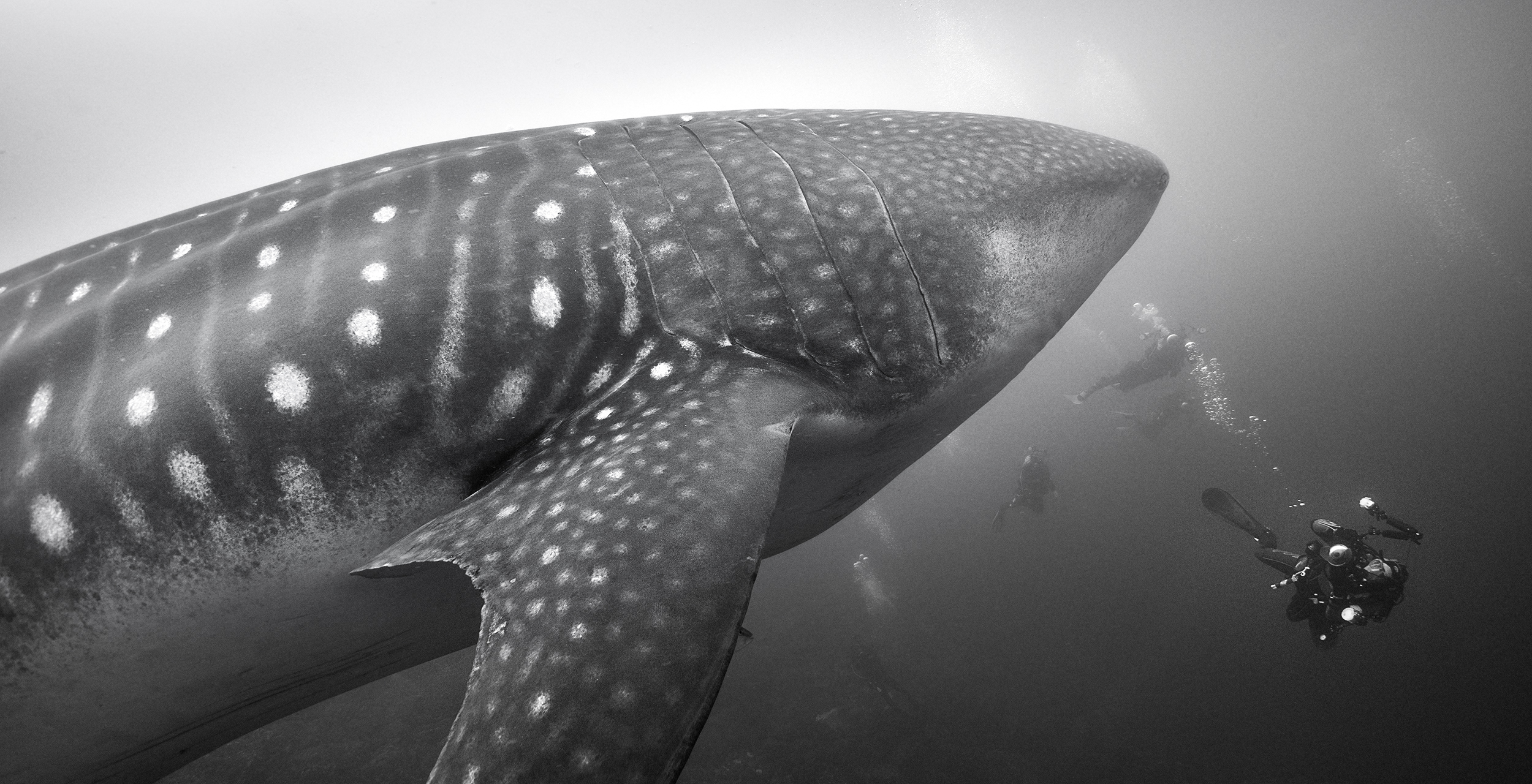 ---
TO BE SCHEDULED


BLACK WATER PHOTOGRAPHY
Due to Covid-19 travel regulations we are waiting to schedule this trip to the Philippines.
[Hopefully autumn 2022]
A photographic voyage to Anilao in the Philippines. Every night an extraordinary drama recurs when darkness falls a number of small animals dare to rise to the surface to eat, and after them follow the unknown predators from the depths. It is all set with top-notch light stations, great guides and a very dedicated operator. We look for wunderpus, nautilus, blanket octopus, pompanos and many many other critter through double black water dives every night.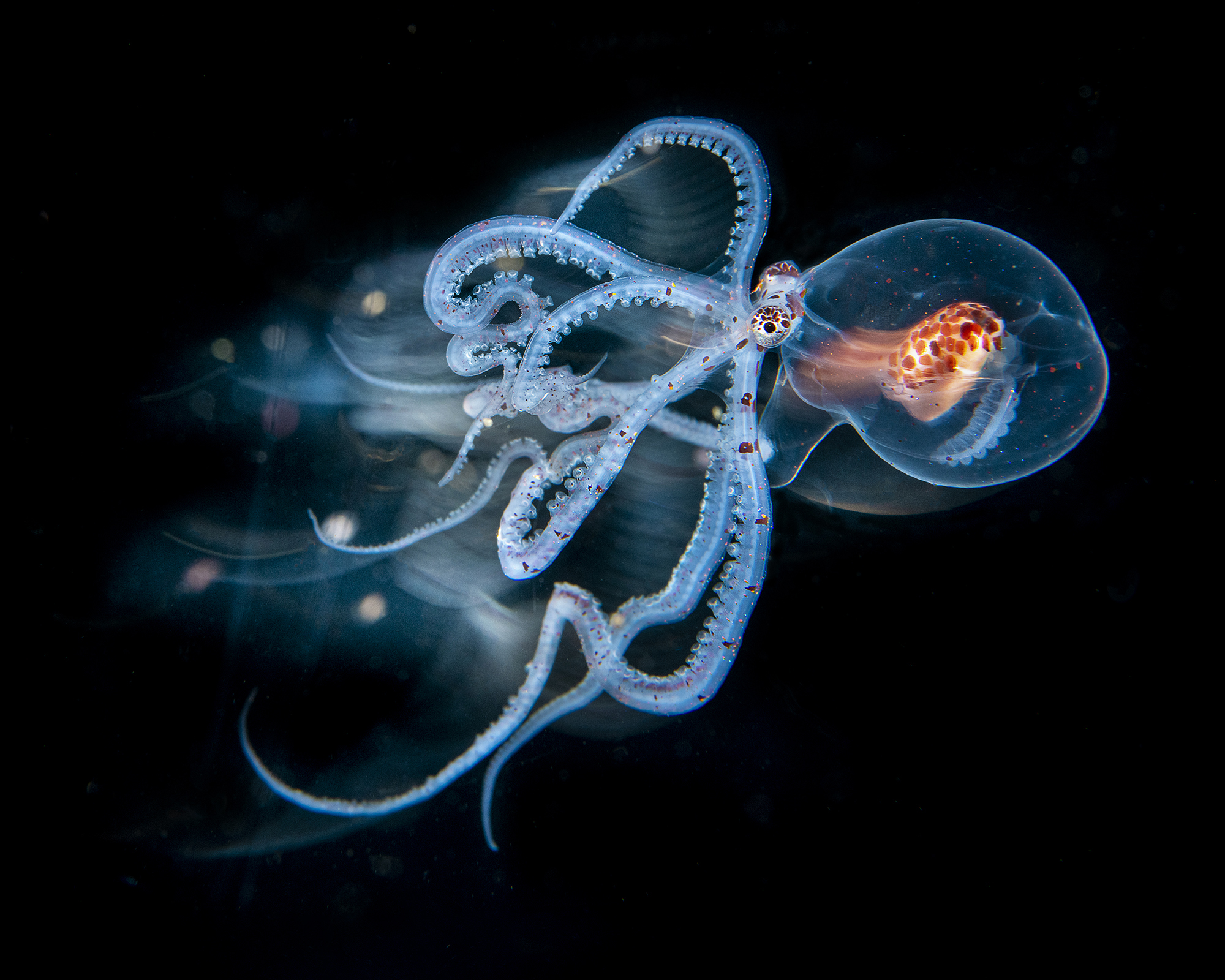 A juvenile wunderpus swimming in the pelagic zone. Black Water Diving, Anilao, Philippines

For inspiration images check out Magnus Instagram flow.
Mail to Exposure Underwater to put you up on the Black Water travel list.
As soon as it is possible to travel we will put together several Black Water adventures.
Stay tuned.