GUIDE - FAQ UNDERWATER PHOTOGRAPHY

---
Here are some of our most frequently asked questions we get from our users.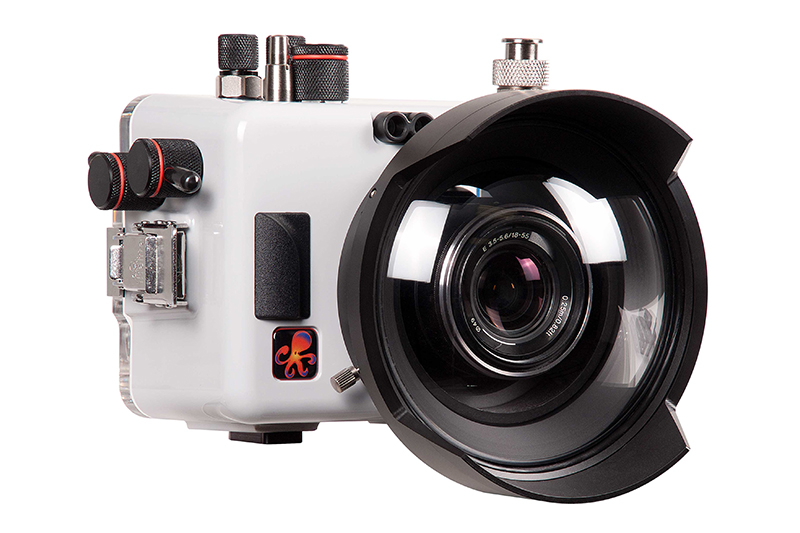 WHAT CAMERA SHOULD I BUY?

This is a moving target as new improved cameras come out on the market all the time, so in one way it is best if you call us and get updated or start checking out which UW-housings are available.. The mirrorless camera is the way most photographers go. It is a camera system where you can change lenses. Dedicated video cameras today melt into the mirrorless category or they are state-of-the-art dedicated broadcasting units.Todays compact cameras produce much higher quality than before and the performance is getting close to the more advanced mirrorless cameras. There are a few models that sell a lot from Olympus, Canon and Sony. The small action camera category with GoPro and Paralenz in the front row.
Mail or call us for an update on cameras and available housings for those units.
---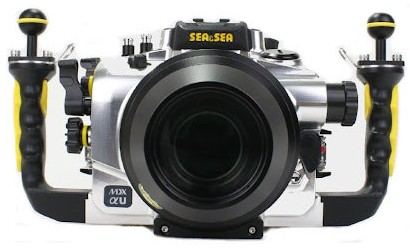 WHAT ABOUT THE UW HOUSINGS?
This piece of equipment is going to keep your camera dry - so there is a couple do's and don'ts here. Unfortunately there are some underwater housings you do not want to get involved with. We represent products with a proven track record and serious after sale services. The quality of underwater housings today are so good that choosing a plastic or aluminium housing depends on your preferences and wallet.

The housing brands that are most popular: Ikelite - Sea&Sea - Nauticam - Seafrogs

---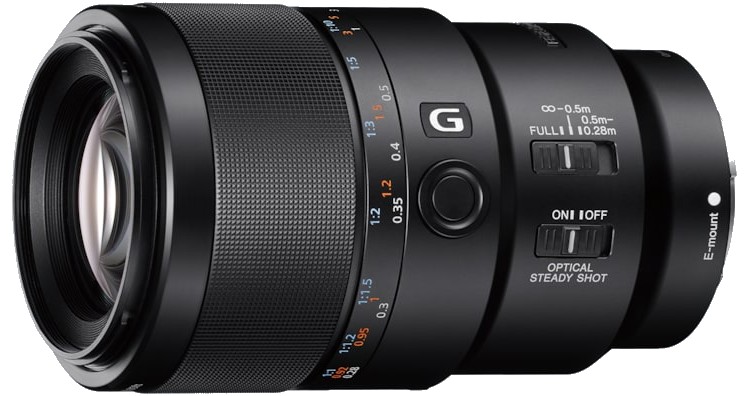 WHICH MACRO LENS SHOULD I CHOOSE?

Macro is a lot of fun and can be shot in any conditions, so it is highly recommended to have a set-up you are happy with.
For full frame users 50, 60, 90, 100 and 105 mm lenses are commonly used while most cropped sensor camera (Micro 4:3 and APS-C) users end up at 30 or 60 mm. Your choise depends on the size of the subjects. If we count on "full frame equivalent" focal lenth a 60mm macro lens is easy to use and give you broad spectra of subjects but you have to be super close to the smallest subjects. Today there is a lot of great wet optics you can mount in front of your macro lens to enhance the magnification.
So in the end it is a consideration of macro lens and port and later an extra wet lens and a convenient mounting for that wet lens. If you contact us we make sure you buy something that is good for your camera and that you can continue to add wet lens systems in the future.
---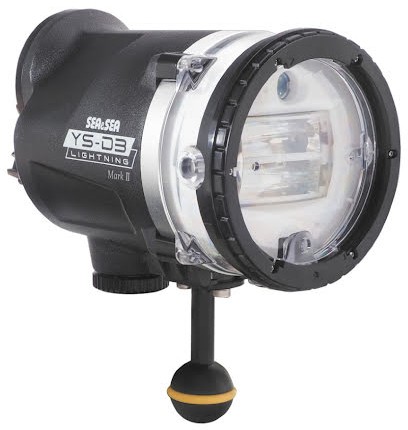 HOW TO USE EXTERNAL STROBE/S WITH MY UW HOUSING?
The biggest step - quality wise - for your underwater images is when you start using an external strobe. And to many people it is a surprise that basically every housings may be equipped with strobes. It is easy. By the use of Arms & Trays you attach the strobe/s to the housing. Today most external the strobes are triggered through a fiber optic cable that the camera's internal flash can see, another way is to have a dedicated trigger/TTL converter inside the housing. It is not complicated. We are happy to explain.


---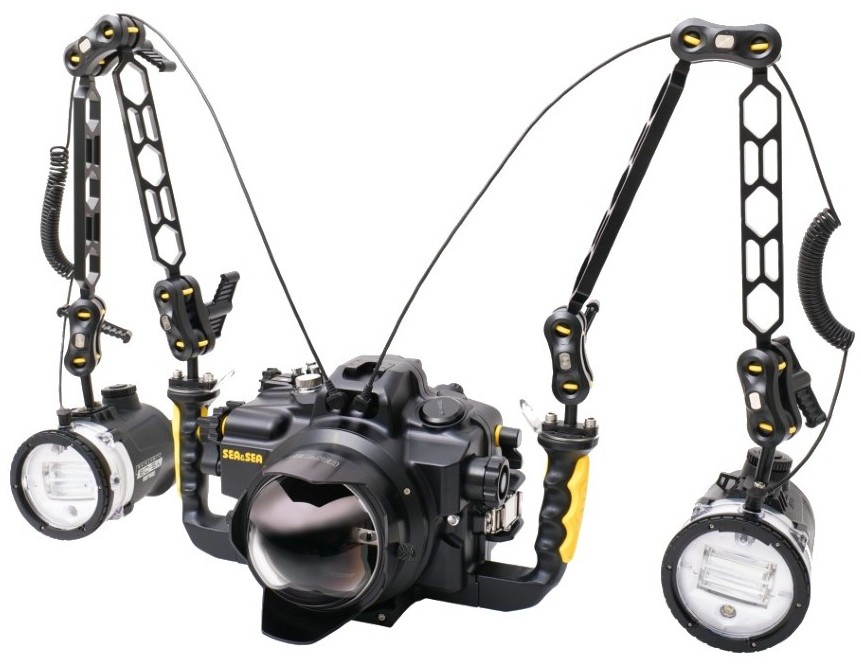 HOW CAN I IMPROVE MY UW PHOTOGRAPHY?
There are plenty of information on the web, and some are better than others. You can join in on one of our Photo trips & Workshops where photographers learn quickly while shooting and it is a way to meet others photographers and learn form eachother. Some workshops are taking place at a world class diving destination.
---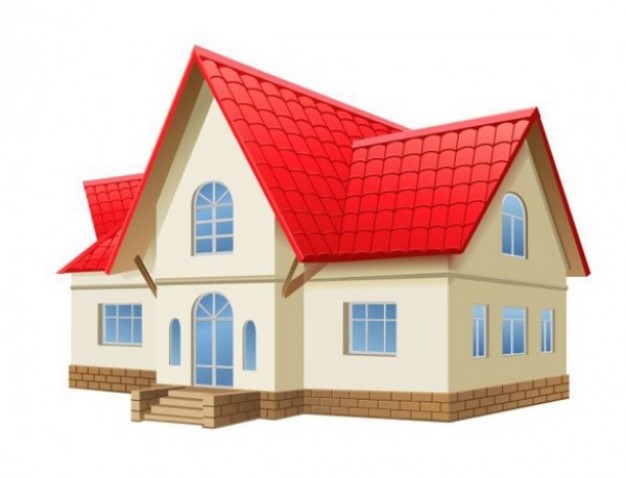 WHERE CAN I LOOK AT EQUIPMENT AND GET A FEEL FOR THE PRODUCTS?
Visit our exclusive showroom in Malmö. Call ahead so we can dedicate time for you. Regular hours are 8 AM until 17 PM on weekdays. Just give us a call and we will be happy to guide you through all the goodies on the shelves.
---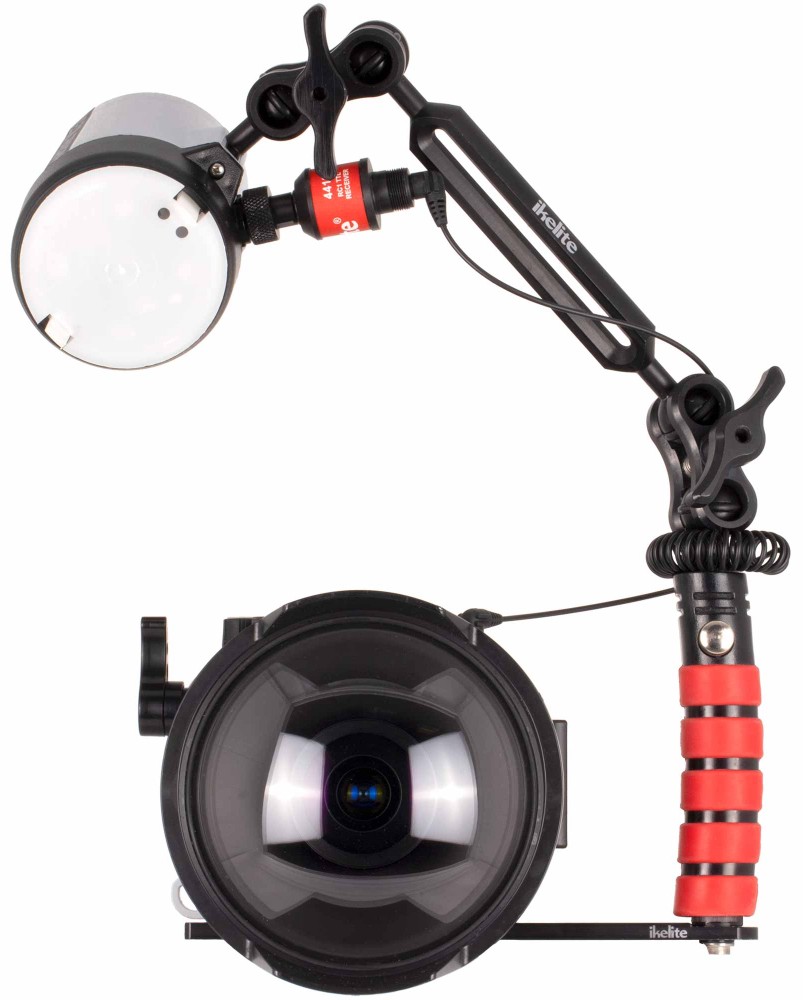 I GET A LOT OF BACKSCATTER IN MY IMAGES - WHY?
If you are using the internal strobe of the camera most of the problem is easy to fix by attaching an external strobe to your underwater housing. If you already have an external strobe and still get backscatter (white reflextions from particles in the water) then you need to re-posistion the strobes. Or maybe you are simply firing to much power from the strobe. Your strobes should always look over or on the side of the subject to prevent backscatter.
We recommend all underwater photographers to learn more about underwater photography through a workshop.
---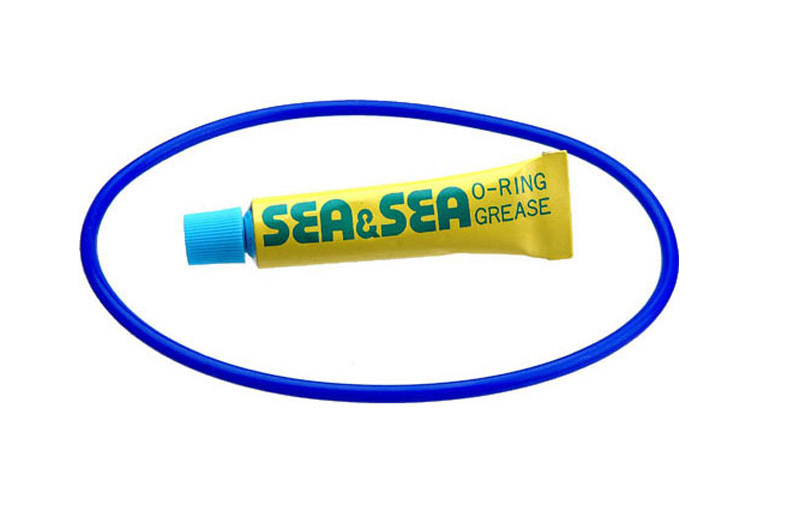 HOW OFTEN SHOULD I CLEAN MY O-RINGS?

We found out that UW photographers do this differently. Our experience is that the best method is that everytime that you open the housing you should take out the o-ring from the groove with a blunt o-ring remover, clean it and grease it. People who are taking the time for some maintenance and do this, almost never have any problems with leaking equipment. So we urge you to take care and change all your replaceable o-rings yearly. It is a good investment.

---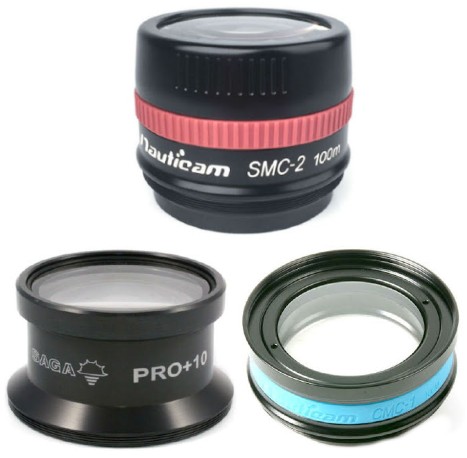 I LOVE MACRO BUT I DON'T SUCCEED WITH TINY 10 MM SUBJECTS!
If you have a camera in a housing, compact, mirrorless or DSLR you may add a wet macro lenses (sometimes called diopters) to your housings front and you will enjoy a much higher magnification. Most used wet lenses are Nauticam, Saga and Inon. Tell us which housing you use and we can line up the possibilities.
---
MY HOUSING IS HEAVY UNDERWATER - HOW DO MAKE IT MORE BOUYANT?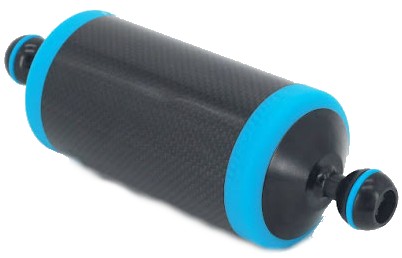 It is easy and quick to add
more bouyancy by buying interchangable floats to your existing arms. You can also buy bouyant rigid arms, very popular. Most arms have a recorded uplift value for your trimming purposes. Recommendation: The complete underwater rig should be a little bit negative underwater.
Check out the

Arm & trays

section to what is available.
Spara