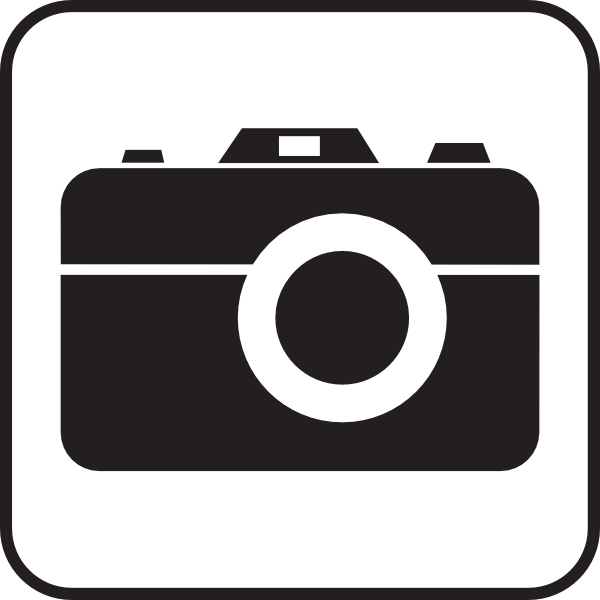 HOW TO BUY YOUR COMPACT CAMERA UNDERWATER SYSTEM

---
← Back to Knowledge Base main page
You will be surprised by the quality of the images a compact digital system produce today. And even better news is that most compact cameras also shoot HD video. This guide will help you to get an idea what you need to make it work. In Exposure Underwater's quick guide you learn what is the minimum equipment needed to succeed and the considerations on extra equipment if you want to build a more versatile rig.
If you want to start small then you simply buy a compact camera and UW housing. It can be that easy. In the perfect world your compact camera rig includes; camera, UW housing, external strobe kit, wide and macro wet lenses, focus light and a case that fits everything inside.
Minimum setup: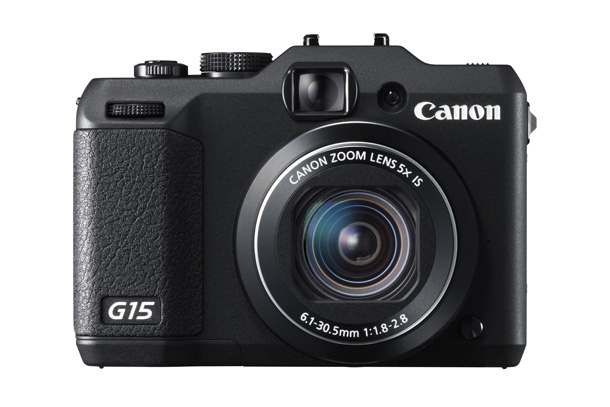 Compact camera +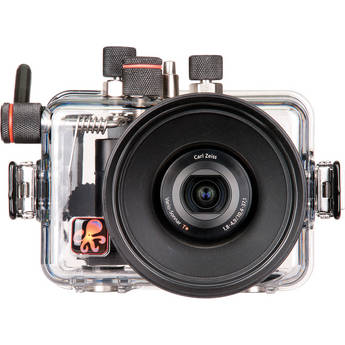 underwater housing
It can make a difference what compact camera you choose for underwater use. First thing is for you to choose a model that actually have an existing UW housing on the market. This is often a third party manufacturer. The wider lens the compact camera has to start with the better for you. The nearest possible focus distance is also an important feature. The closer the better.
Housings can be made out of polycarbonate (plastic) and these can vary a lot in quality. Some manufacturers make high-end aluminum housings for compact cameras like SEA&SEA & Nauticam. Important features on a housings are; access to the camera controls, ergonomics, depth rating, fiber optic and/or analog connections, material and accessories available for the housing.
Building a complete compact camera system

→ External strobe kit [including strobe, stay, arm system and cable]
→ Additional wet lenses [like a wide angle or macro to boost the perspective]

→ Focus light [and an arm & focus light holder]

→ Second strobe kit [including strobe, arm system and cable]
→ Case or box [for safe transport and storage]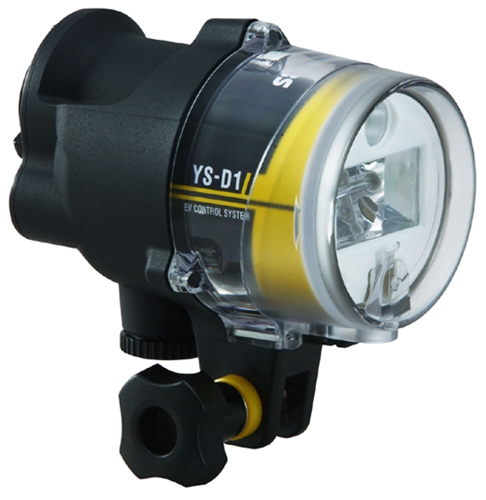 Strobes add color and sharpness
A common question is do I really need a strobe? The answer is very simple - yes! The strobes are adding high quality and fast light on your subject making it possible to capture the true colors in a razor sharp image. Having a strobe you will most likely use it on 90% of your images. Automatic strobe power, called TTL, can be enjoyed through the three big players SEA&SEA, Ikelite and Inon on the market. Most people start off with one strobe, but two strobe will enable you to eliminate shadows, and it gives you more power and wider coverage.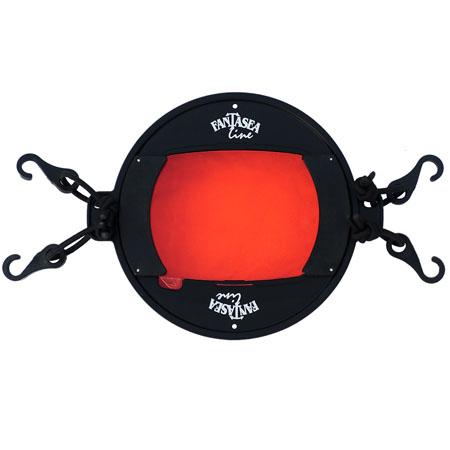 Red filters for color enhancing
You can put a red filter in front of your cameras lens either inside or outside the housing. Outside is often better as you can change it during the dive if you want the filter to be on or off. Through the digitals cameras white-balance function you can get better colours in your images. It is not as good as having a strobe but it will help the camera to perform if there is a lot of light underwater. Red filters do make a huge difference when filming without additional lights.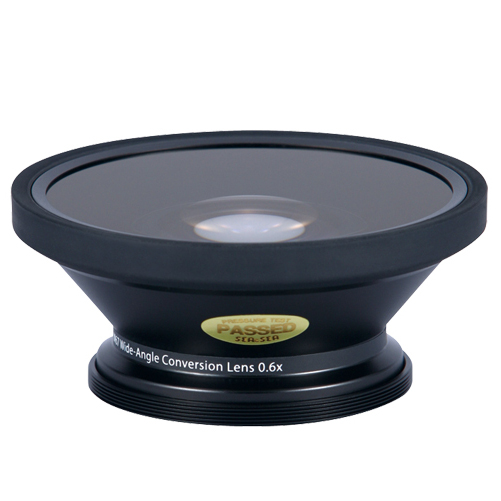 Wet lenses for big and small subjects

Wet lenses can be put on the cameras underwater housings while underwater making it possible for you to change lens while diving. A wide angle lens help you to picture bigger animals and whole reef scenes in high sharpness. The original lens on your compact camera can't do this, but with the help of a wet wide angle it can. An external macro lens will boost the cameras macro capabilities even further making it possible to photograph the amazing world of small animals.
Focus light makes your camera perform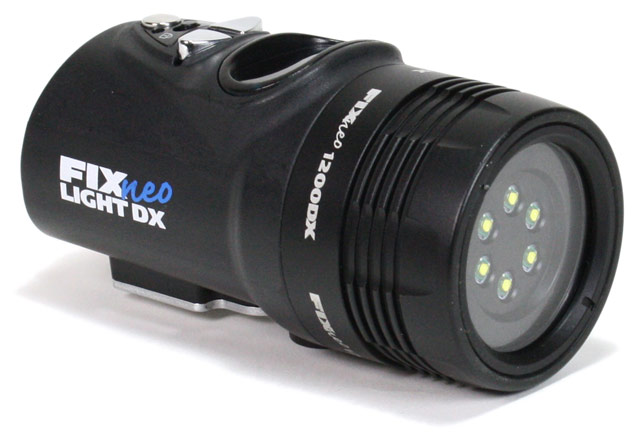 If you test your cameras autofocus in low light conditions you will find out how difficult the camera has to autofocus in those conditions. Add light and you will notice the dramatic difference. A focus light is really crucial for underwater photography. There are smaller focus lights that mount well on compact UW-housing. If a big UW-light is used it can be placed on a second strobe arm to balance and at the same time help to push away shadows.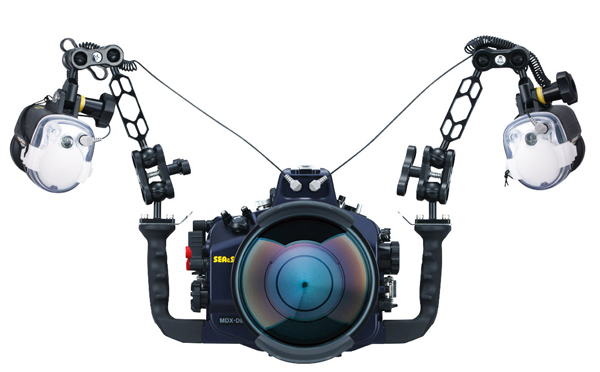 Second strobe for a professional touch
What about a second strobe? The second strobe will make it possible to control shadows, spread light over a wide scene and to imitate natural light in an even better way. The overall impression of the image will be more professional.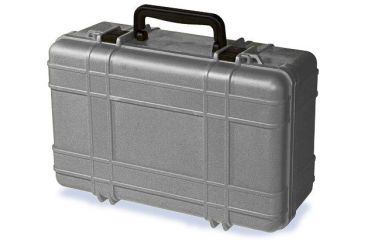 Case or box for safety

The boxes, or cases, are used to protect your camera system. Many of the better boxes can handle great impact and endure drops from 1 meters hight, and it can be locked with a padlock while in transit. Rigid boxes also floats if they would end up in the sea for some strange reason.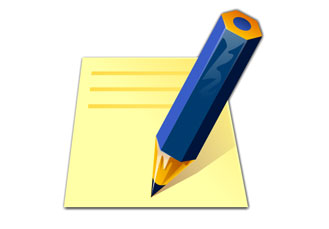 Your feedback

We hope you find this guide useful when looking for your equipment. If you have suggestions on missing information please do not hesitate to contact us at info@exposureunderwater.com. We are here to help you get the right products but also to deliver the right back up after your purchase!

Spara
Spara