MACRO INSPIRATION

---

Super macro by Magnus Lundgren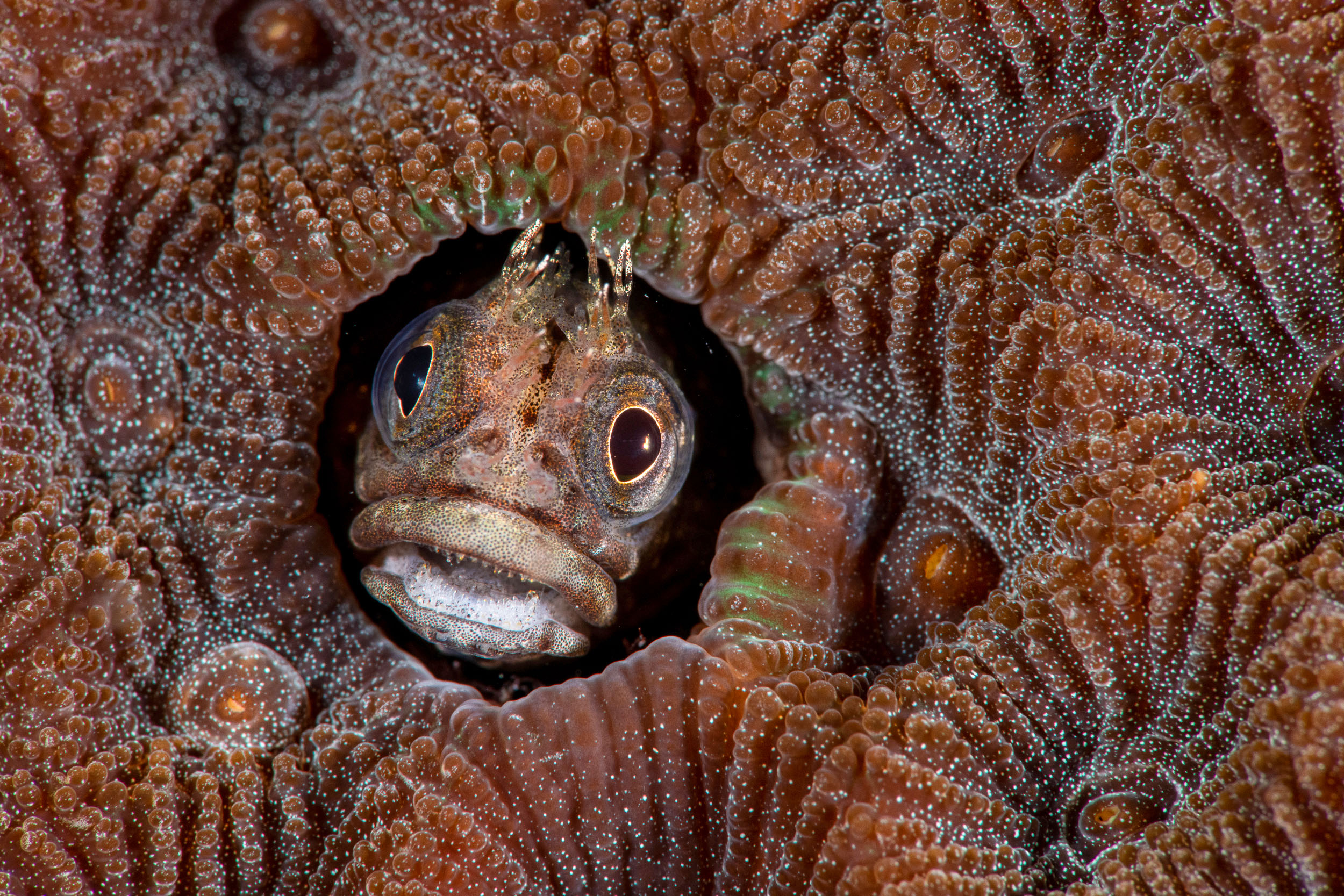 WHY & HOW?
When shooting macro sometimes the 1:1 magnification you get from most macro lenses is really not enough. To boost your macro mode on Mirrorless, DSLR and Compacts alike it is quite easy to add a wet macro lens. These lenses are called many different names depending on design and brand. Our most popular brands in terms of wet macro lenses are Nauticam and Saga but there are many more. It is common to carry around the super macro lens on a flippable holder during the dive, in "flipped away" mode. In reality you shoot with your regular macro setup, and when and if you want to boost the macro mode you simply flip in the super macro lens. It takes one second and is really that simple.

USEFUL EQUIPMENT
Your regular macro lens for your Mirrorless, DSLR camera or your compact camera in macro mode, is your starting point. Then you add a Super Macro wet lens. This lens is connected on the outside of your housing, usually using a 67mm thread, or by using a convenient flip holder. Good focus light is important to support your auto focus to perform well.

SUPPORT
We can help you with the best possible set-up for any type of macro shoot. Please feel free to contact us.
IMAGE
A tiny coral blenny hiding in its coral home. The small size subject and stationary location made the blenny a great super macro subejct. © Magnus Lundgren / magnuslundgren.com

---


Fast firing and fast focus in macro mode by Magnus Lundgren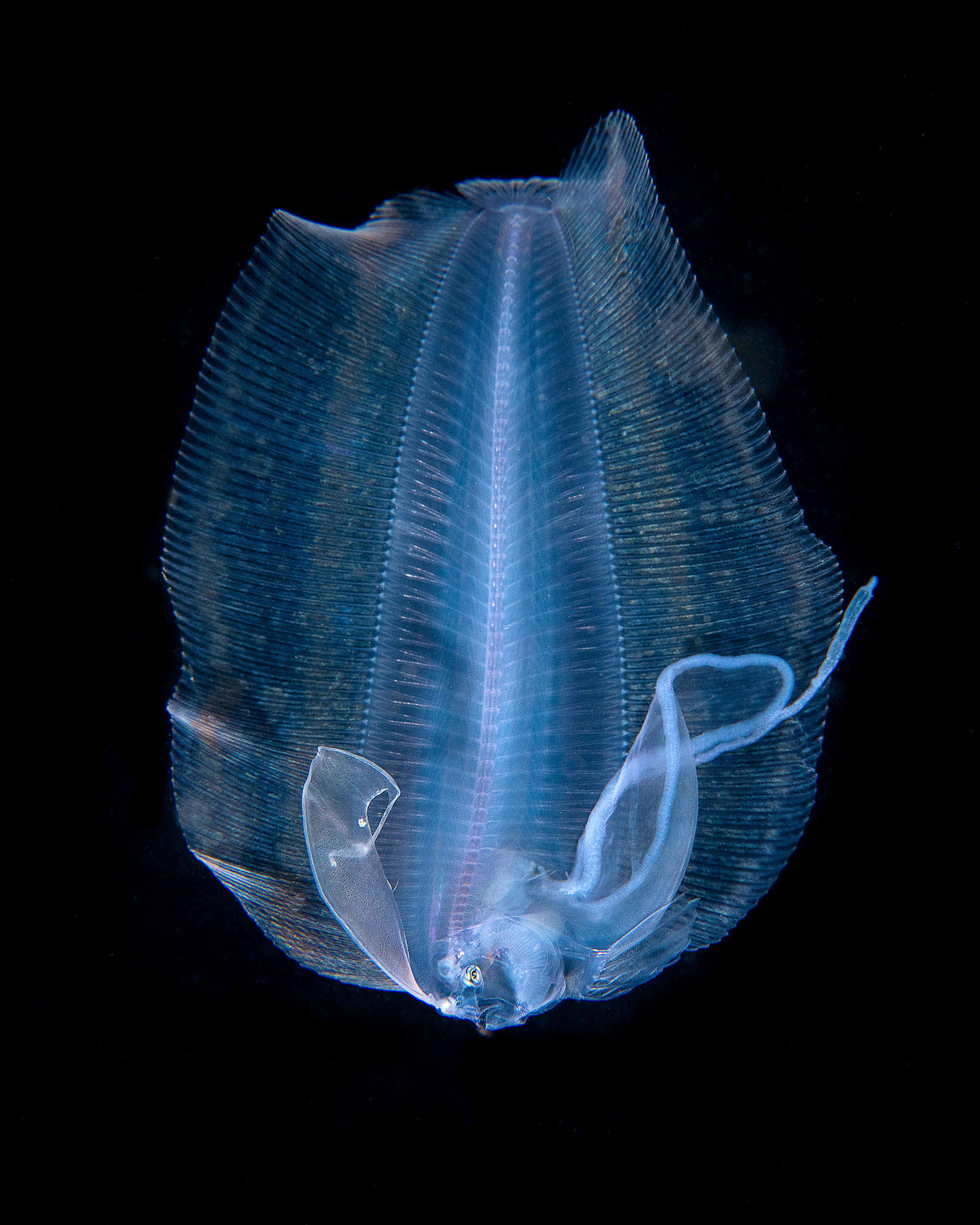 WHY & HOW?
Shooting macro in mid-water requires fast shooting. So first of all you need modern strobes with fast recycle time preferrably set to a mid output level. Secondly a trigger or TTL Converter mounted in the housing enable fast firing of the strobes without the need too wait for a on camera flash to charge. Much better to trigger external strobes through a trigger or TTL converter. To help the camera to set focus fast and accurately a good and wide focus light with many different output settings is a must. Scubalamps line is fantastic in quality, performance and value for money.

USEFUL EQUIPMENT
Modern underwater strobes, wide focus light and a trigger or TTL Converter. Remember to use updated optical cables for best possible TTL performance.

SUPPORT
We help clients to optimize their macro setup for different type of shoots. Contact us.
IMAGE
A juvenile flounder, unknown species, swimming in mid water in Balayan Bay, Philippines. © Magnus Lundgren / magnuslundgren.com
---

Fish photography by Magnus Lundgren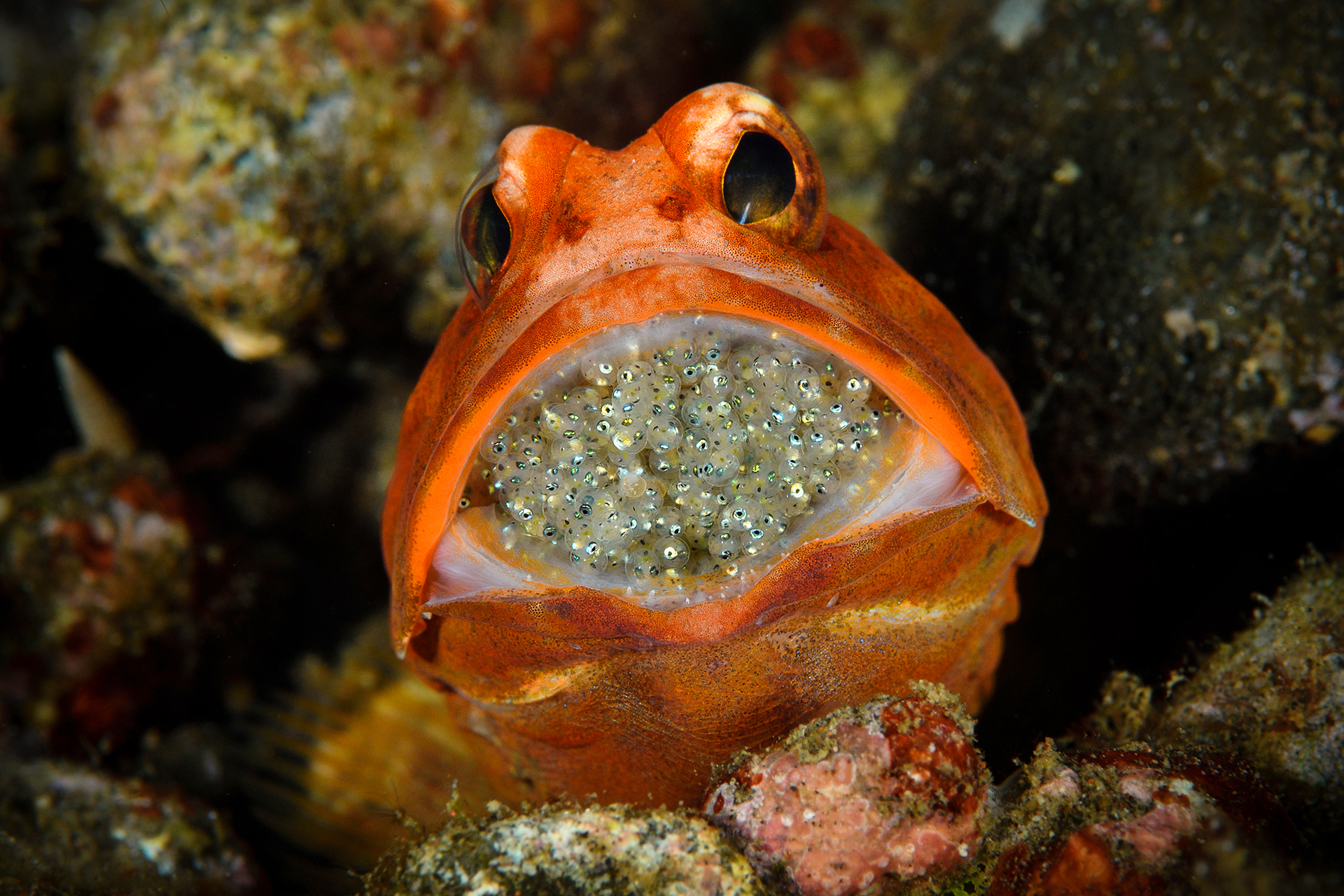 WHY & HOW?
It is possible to photograph small fishes on basically all dive sites with macro mounted on the camera. I find that a 90mm, 100mm or 105mm lens is perfect for the job on full frame sensor cameras. And these lenses actually work fine with a cropped sensor camera as well for me. A 60mm lens demands the photographer to work very close to the fish, and often the fish shy away. Therefore a bit longer lens has a value. The working distance with a longer lens such as 90, 100 or 105mm means a working distance a bit further away. The bokeh, and to get the strobe light nicely on the subject is also better with longer lenses. It is a bit more tricky to set the focus just right, so practise in easy conditions is a great way to improve your skills fast.

USEFUL EQUIPMENT
Pick the right macro lens for your sensor size, use fast strobes and enjoy TTL funtion through a TTL Converter if you can afford it. Strobe position is going to effect the image so play around with this to understand the positions you prefer. Try to go near to the closest focus for the lens if you want to blur the background.

SUPPORT
We help you and can suggest the best lenses for your Mirrorless, DSLR and wet lenses for compact. Contact us.

IMAGE
An unusual species of jawfish carrying eggs soon ready to hatch in its mouth. © Magnus Lundgren / magnuslundgren.com
---

Black water shooting by Magnus Lundgren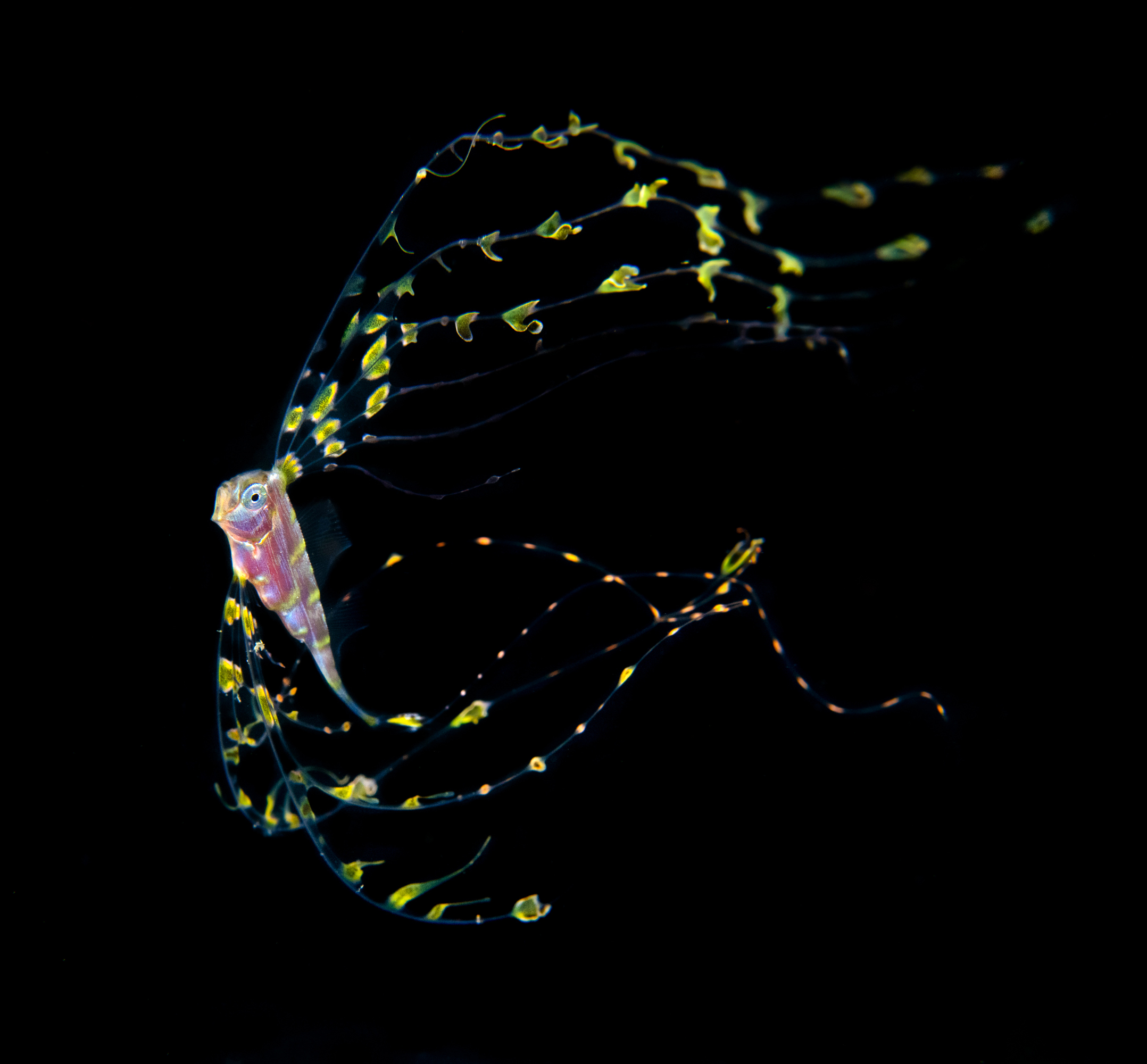 WHY & HOW?
Black water photography is done with a special setup to make it easier for the photographer who is hovering in black mid water at night photographing weird creatures. 60mm is the most used lens, meaning 30mm for a Micfro 4/3 camera. The underwater camera have to be perfectly balanced in terms of bouyancy, and I usually keep a flip-holder with a wet macro lens on the flat port, just in case. Most important is focus light which can be set at low output, but very wide, and burntime should be enough for two 90 minute dives at a low power setting. A narrow beamed search light is mandatory to find more subjects.

USEFUL EQUIPMENT
Macro lens (60mm or 30mm), flat port (preferrably a narrow version), great focus light, search light (Scubalamps RD95 4000 lumen, beam angle 15 degree is unbeatable) and of course arm floats or bouyancy arms (short and fat).

SUPPORT
For a perfect "black water" or general macro setup - Contact us.
IMAGE
This is a juvenile ribbonfish, a rare find, found in Balayan bay, Philppines. © Magnus Lundgren / magnuslundgren.com
SparaSpara