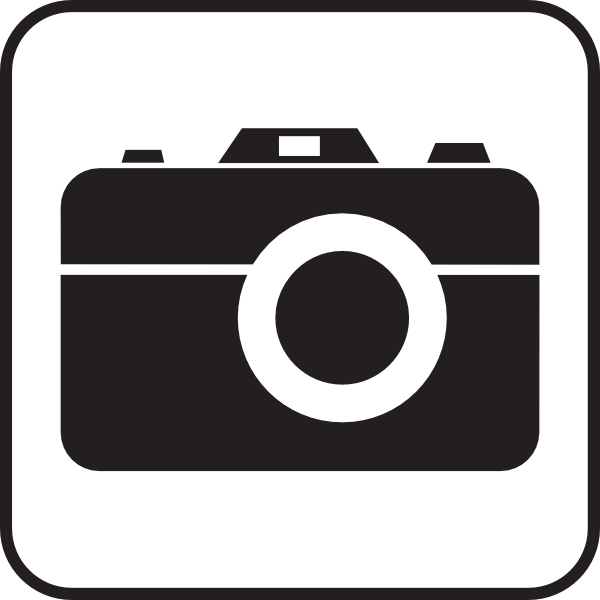 HOW TO MAINTAIN YOUR GEAR?

---
Written by underwater photographer Magnus Lundgren [v. 2014-1]
← Back to Knowledge Base main page
Basic Maintenance
Underwater photographic equipment requires special care and maintenance. Your equipment has been designed to be submerged. It has been constructed to seal against water; that means it is watertight. The internal electronic mechanisms that drive the system are protected only if you protect the components that keep the water out.
Your system is vulnerable to a host of natural enemies. Here are the things that can harm your equipment:
Salt

Sun

Dirt

A bump, bang, drop or jolt

Improper storage

Neglect

Improper repair
A maintenance regimen is essential. You've made a considerable investment in your equipment. Treat it properly and it will perform for you for a very long time. Neglect it and it will need costly repairs or, even worse, replacement.
The first thing you do after a dive is rinse your system in fresh water. Salt is your system's number one enemy. Salt water can dry and form crystals within 10 minutes after you surface. Submerge the system and let it soak for at least 30 minutes. While the system is soaking, agitate gently and work all the controls at least once. This will help flush out any salt residue.
Do not rinse your system with a hose. The high pressure may actually force salt crystals and sand into crevices. Lay the system on a clean towel and let it air dry; this allows water in inaccessible areas to evaporate. Then, using a clean, dry cloth, wipe excess moisture from the body, ports, levers, connectors, and so on. Do not wipe the lenses. Only lens tissues or photographic lens cloths should be used on lenses.

O-RING BASICS
O-rings are the most important components of your underwater camera system. If the O-ring is lubricated, it will be elastic enough to shape itself uniformly around the channel. If it is dry, there will be too much friction to allow it to reshape itself uniformly. It will not safeguard against flooding.
Every time you open the camera to change film, examine the O-ring and service if necessary.
Always clean and lubricate after every diving day.

When in doubt about the sealing capability of an O-ring, always discard and replace.

Never use a sharp or pointed object to remove an O-ring! Use Sea & Sea's O-ring remover tool.

Don't overgrease! Too much grease attracts debris that will disrupt the seal and cause flooding. Silicone grease is not a sealant; it only protects the O-ring from abrasion. A perfectly greased O-ring looks moist and shiny.
ALWAYS
Always soak the camera system in fresh water after diving.

Always dry the system thoroughly before disassembling.

Always open the camera with the back cover facing downward so that trapped water will fall away from the interior.

Always open underwater photo equipment in a dry environment. Avoid opening your system on the beach or aboard a boat where it may be exposed to spray or sand.

Always check the batteries before diving. Make sure they are fresh.

Always check that camera or housing is securely sealed before entering the water.

Always check camera and strobe for loose screws before diving.

Always take your time when caring for your photo equipment. Haste causes flooding!


Always read the care, maintenance and storage instructions in your user's manual. Read and heed!
NEVER
Never allow salt water to dry on your system. Salt deposits wreak havoc with photo equipment!

Never pry or force moving parts. Mechanical parts should move freely.

Never leave home without a tool kit, fresh batteries, and spare O-rings.

Never use alcohol, cleaning solvents, or abrasives to clean housing, camera, lenses or strobe.

Never take a system from an air-conditioned environment directly into the sun. Allow the system to warm up slowly so that condensation will not form inside the viewfinder and lenses.

Never leave the camera system exposed to direct sunlight. Excessive heat can melt glues and warp plastic parts.

Never jump into the water with a camera system in your hands. Sudden impact can jar a lens or fitting loose and break the watertight seal. Have someone hand it down to you.


Never use a system that does not pass all pre-dive checks. If you have any doubts about the watertight integrity of the system, bring it to an authorized repair facility for examination.
| | | |
| --- | --- | --- |
| | Before using your equipment, carefully inspect all the O-rings for salt, dust, sand, hair, cracks, nicks and any debris or damage. If an O-ring is dirty, clean it. If it is damaged, replace it with a new one. | |
| | Never use a sharp or pointed object to remove an O-ring from its channel. Never pull, twist, stretch or bend an O-ring. Abusive handling can damage the O-ring and void its sealing integrity. | |
| | To lubricate an O-ring, apply a dab of silicone grease to your fingertip, then draw the O-ring through your fingers till it is evenly coated. Use the grease sparingly. Too much grease attracts dust and debris. | |
| | Always open the back door on your camera with the lid facing down. In this position any trapped water will fall out and away from the interior. Open all O-ring-sealed equipment in this position. | |
You will be surprised by the quality of the images a compact digital system produce today. And even better news is that most compact cameras also shoot HD video. This guide will help you to get an idea what you need to make it work. In Exposure Underwater's quick guide you learn what is the minimum equipment needed to succeed and the considerations on extra equipment if you want to build a more versatile rig.
If you want to start small then you simply buy a compact camera and UW-housing. It can be that easy. In the perfect world your compact camera rig includes; camera, UW-housing, external strobe kit, wide and macro wet lenses, focus light and a case that fits everything inside.
Minimum setup: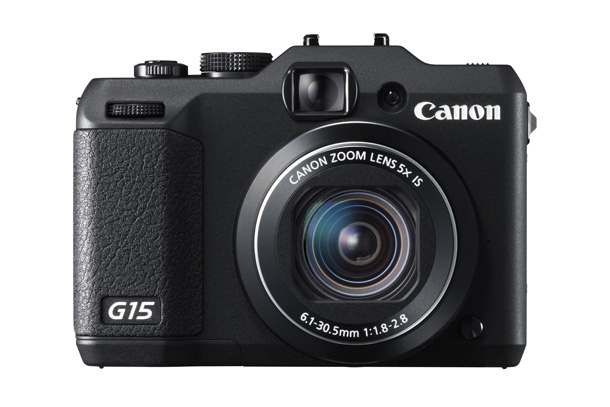 Compact camera +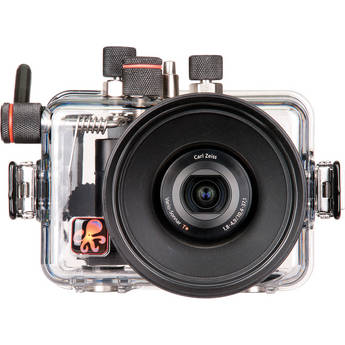 underwater housing
It can make a difference what compact camera you choose for underwater use. First thing is for you to choose a model that actually have an existing UW housing on the market. This is often a third party manufacturer. The wider lens the compact camera has to start with the better for you. The nearest possible focus distance is also an important feature. The closer the better.
Housings can be made out of polycarbonate (plastic) and these can vary a lot in quality. Some manufacturers make high-end aluminum housings for compact cameras like SEA&SEA & Nauticam. Important features on a housings are; access to the camera controls, ergonomics, depth rating, fiber optic and/or analog connections, material and accessories available for the housing.
Building a complete compact camera system

→ External strobe kit [including strobe, stay, arm system and cable]
→ Additional wet lenses [like a wide angle or macro to boost the perspective]
→ Focus light [and an arm & focus light holder]

→ Second strobe kit [including strobe, arm system and cable]
→ Case or box [for safe transport and storage]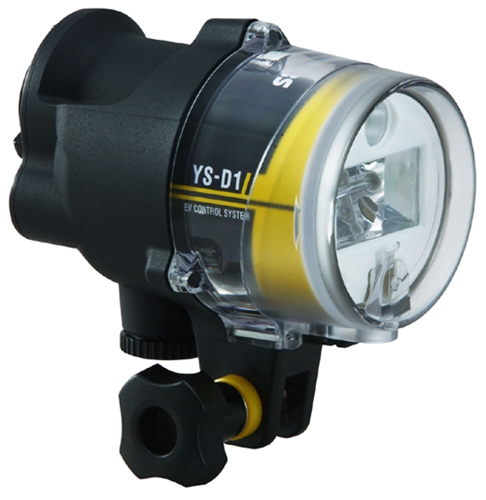 Strobes add color and sharpness
A common question is do I really need a strobe? The answer is very simple - yes! The strobes are adding high quality and fast light on your subject making it possible to capture the true colors in a razor sharp image. Having a strobe you will most likely use it on 90% of your images. Automatic strobe power, called TTL, can be enjoyed through the three big players SEA&SEA, Ikelite and Inon on the market. Most people start off with one strobe, but two strobe will enable you to eliminate shadows, and it gives you more power and wider coverage.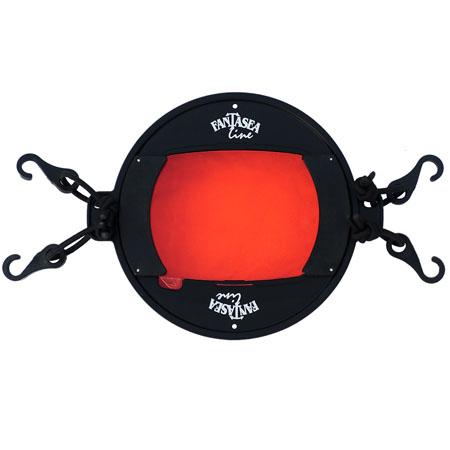 Red filters for color enhancing
You can put a red filter in front of your cameras lens either inside or outside the housing. Outside is often better as you can change it during the dive if you want the filter to be on or off. Through the digitals cameras white-balance function you can get better colours in your images. It is not as good as having a strobe but it will help the camera to perform if there is a lot of light underwater. Red filters do make a huge difference when filming without additional lights.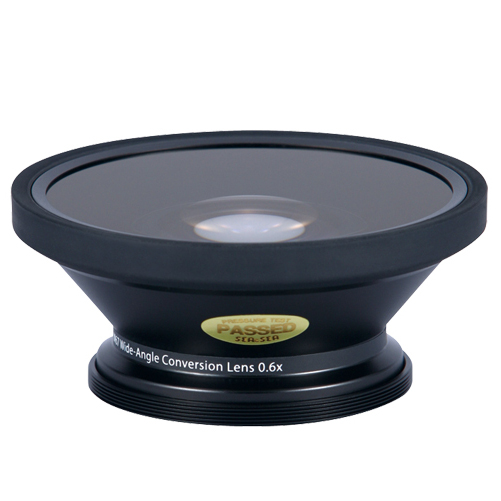 Wet lenses for big and small subjects

Wet lenses can be put on the cameras underwater housings while underwater making it possible for you to change lens while diving. A wide angle lens help you to picture bigger animals and whole reef scenes in high sharpness. The original lens on your compact camera can't do this, but with the help of a wet wide angle it can. An external macro lens will boost the cameras macro capabilities even further making it possible to photograph the amazing world of small animals.
Focus light makes your camera perform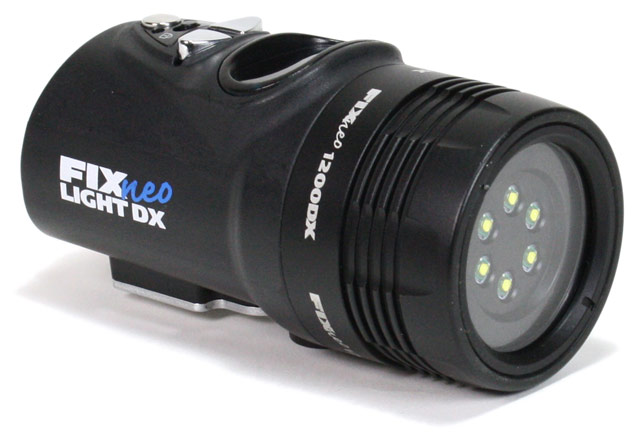 If you test your cameras autofocus in low light conditions you will find out how difficult the camera has to autofocus in those conditions. Add light and you will notice the dramatic difference. A focus light is really crucial for underwater photography. There are smaller focus lights that mount well on compact UW-housing. If a big UW-light is used it can be placed on a second strobe arm to balance and at the same time help to push away shadows.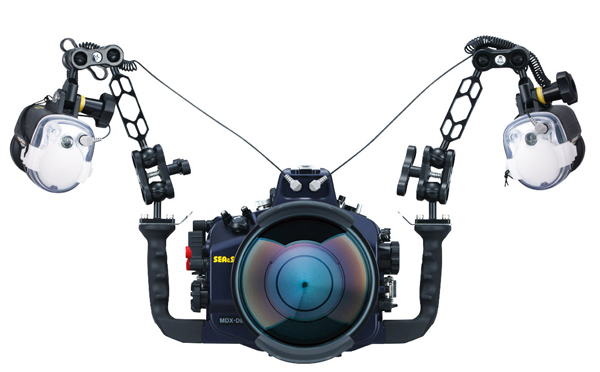 Second strobe for a professional touch
What about a second strobe? The second strobe will make it possible to control shadows, spread light over a wide scene and to imitate natural light in an even better way. The overall impression of the image will be more professional.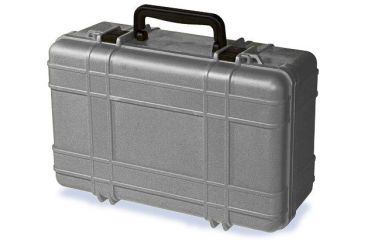 Case or box for safety

The boxes, or cases, are used to protect your camera system. Many of the better boxes can handle great impact and endure drops from 1 meters hight, and it can be locked with a padlock while in transit. Rigid boxes also floats if they would end up in the sea for some strange reason.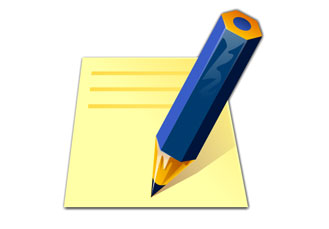 Your feedback

We hope you find this guide useful when looking for your equipment. If you have suggestions on missing information please do not hesitate to contact us at info@exposureunderwater.com. We are here to help you get the right products but also to deliver the right back up after your purchase!