March 2014:
On Palawan Island in the Philippines, an 80,000-acre biodiversity hotspot which is home to endemic species such as the Palawan bearcat, Palawan pangolin, and key populations of the Palawan horned frog, Philippine flat-headed frog, and Philippine cockatoo, is becoming a reserve.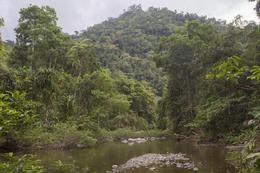 "Rainforests, including those in Palawan, are the richest places on earth, holding the majority of the planet's biodiversity, yet 100 acres of rainforests around the world are cleared every minute," said Dr. Paul Salaman, chief executive officer of Rainforest Trust. "Our new project in the Philippines is an extraordinary opportunity to save a vast area of unprotected rainforest near an important UNESCO World Heritage Site. The Center for Sustainability, our local partner, has been laying the groundwork for this project for five years. The support of the city government of Puerto Princesa, recognized for its excellent conservation track record, has been critical. As a result, the new reserve is going to safeguard many rare endemic species."
Rainforest Trust has already raised over $160,000 and requires an additional $40,000 to fund the development and protection of the reserve. This includes creating a management plan, increasing the number of wardens to enhance law enforcement, and providing sustainable livelihoods for the local Batak tribe.