Exploring the best sites of the Azores 2014!
[Under planning right now]
← Back to latest news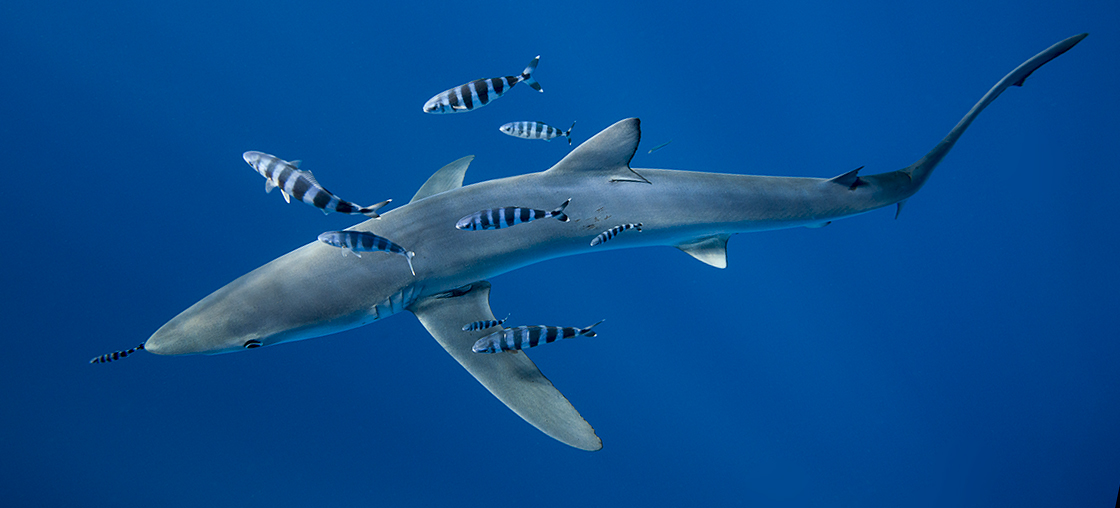 Image © Magnus Lundgren Photography
Join Magnus Lundgren from Exposure Expeditions when a small group of enthuisastic photographers is planned to explore the blue water at sea mounts, off shore banks and along the Santa Maria coastline. A trip very carefully planned regarding operator, location and time.

Our main topic will be a huge underwater seamount and the stunning blue sharks, and maybe a mako, as well as the remote island Formigas. What a graceful creature and being able to witness the sharks in it's own environment is such a powerful expirience.This weather permitting of course. We will also look for schooling mobula rays and barracudas over the more local sea mounts, triggerfish aggregations, numerous groupers of great siz, loggerhead turtles and to meet Santa Maria's very rich fish life. From a geological perspective we can explore cave formations and an underwater bank consisting of columnar hexagonal basalt formations great for wide angle photography as well.

A great adventure.
Interested? Send us a mail and we will tell you much more [mail us here]