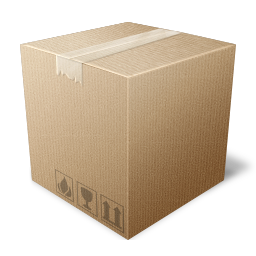 SHIPPING & DELIVERY
---
YOUR PARCEL

Your shipment is normally carried by DHL or PostNord to your closest service point or straight to your company door. When Service Point is chosen you will recieve a notification on SMS when your package has arrived to the Service Point. This notification code must be shown together with your legal ID card to be able to get the package
. If the SMS number you have stated in your order doesn't work you will receive a notification via

mail.
DELIVERY TIME

Normal delivery time is 2 to 3 days for items in stock and normaly 7-21 working days, depending on location, on non-stock items if nothing else is stated in the product information. If there is any special circumstances around any item you will be noted when we handle the order and give you notice via email. Delivery time is the time needed to reach your service point and is calculated assuming the freight company keeping their delivery times.

PARCELS NOT BEING PICKED UP
If a package is left at the service point for 14 days without being picked up then it will automatically be returned to us. When the order is returned to us we will pay back the total amount on the invoice except the freight costs if it is stock items. Special orders imported to you will not be refunded. If you want a bounced order to be sent then you have to let us know and an extra freight charge will be added.


SEARCHING FOR A PARCEL
When shipment is made each parcel get a shipment id making easy to trace. This parcel id can be given to you if you ask for it via phone or mail.
Spara