WIDE ANGLE INSPIRATION

---

Shooting "split shots" by Magnus Lundgren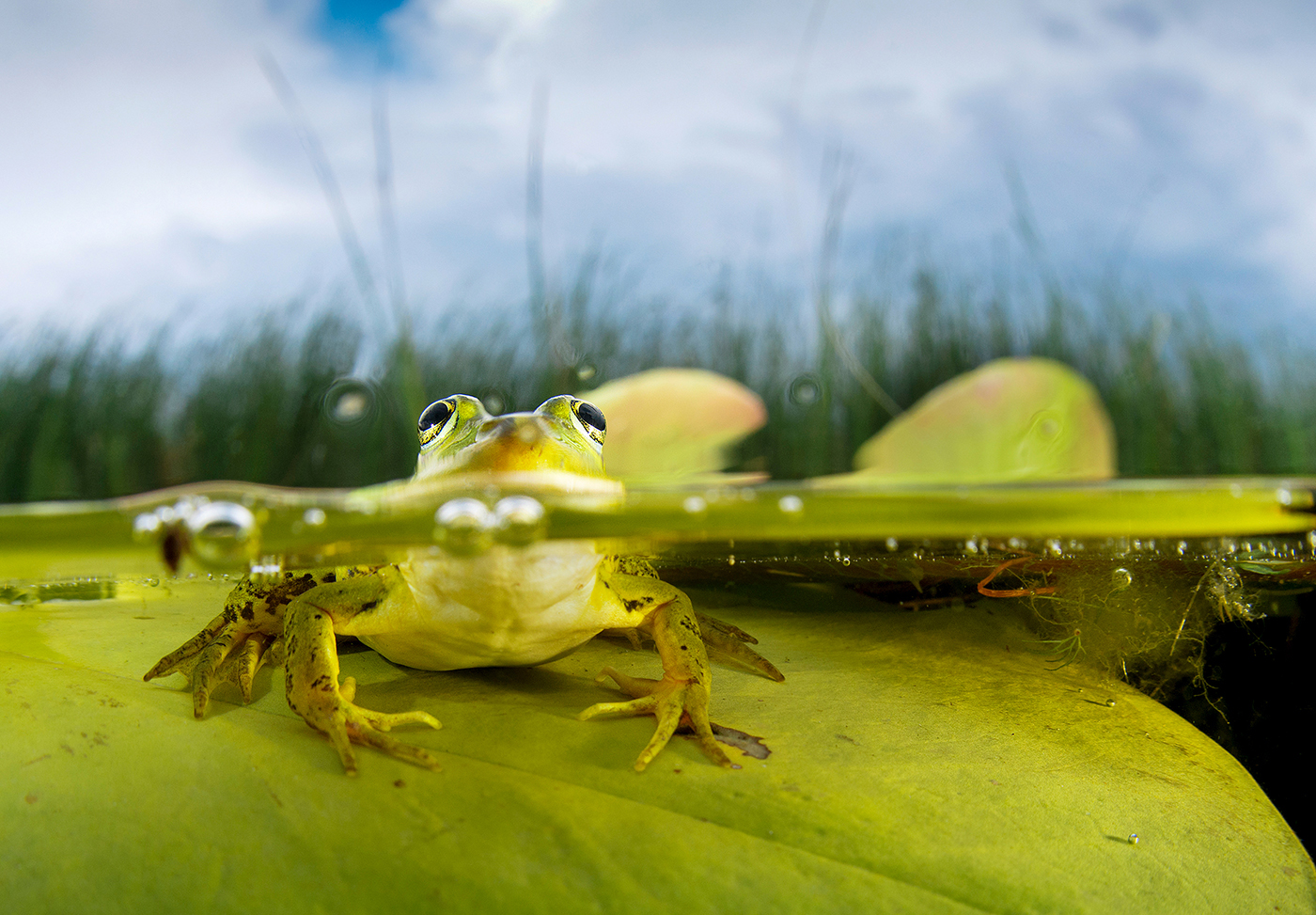 HOW
For this type of image you need a wide lens, most often a fisheye, and a dome port. It is important to shoot at a low aperature to create a high depth-of-field.
USEFUL EQUIPMENT
Wide lens, underwater strobes for illumination below the surface, good housing boyancy (plenty of arm floats), internal correction lens, polish kit (for acrylic domes only)
SUPPORT
We can help you with all the details on which lens that might be right for your camera, and what accessories that fit your camera system. Contact us.
IMAGE
A frog on the look-out froam a leaf Danube Delta, Romania. © Magnus Lundgren / magnuslundgren.com

---


Big action coming close to the camera by Magnus Lundgren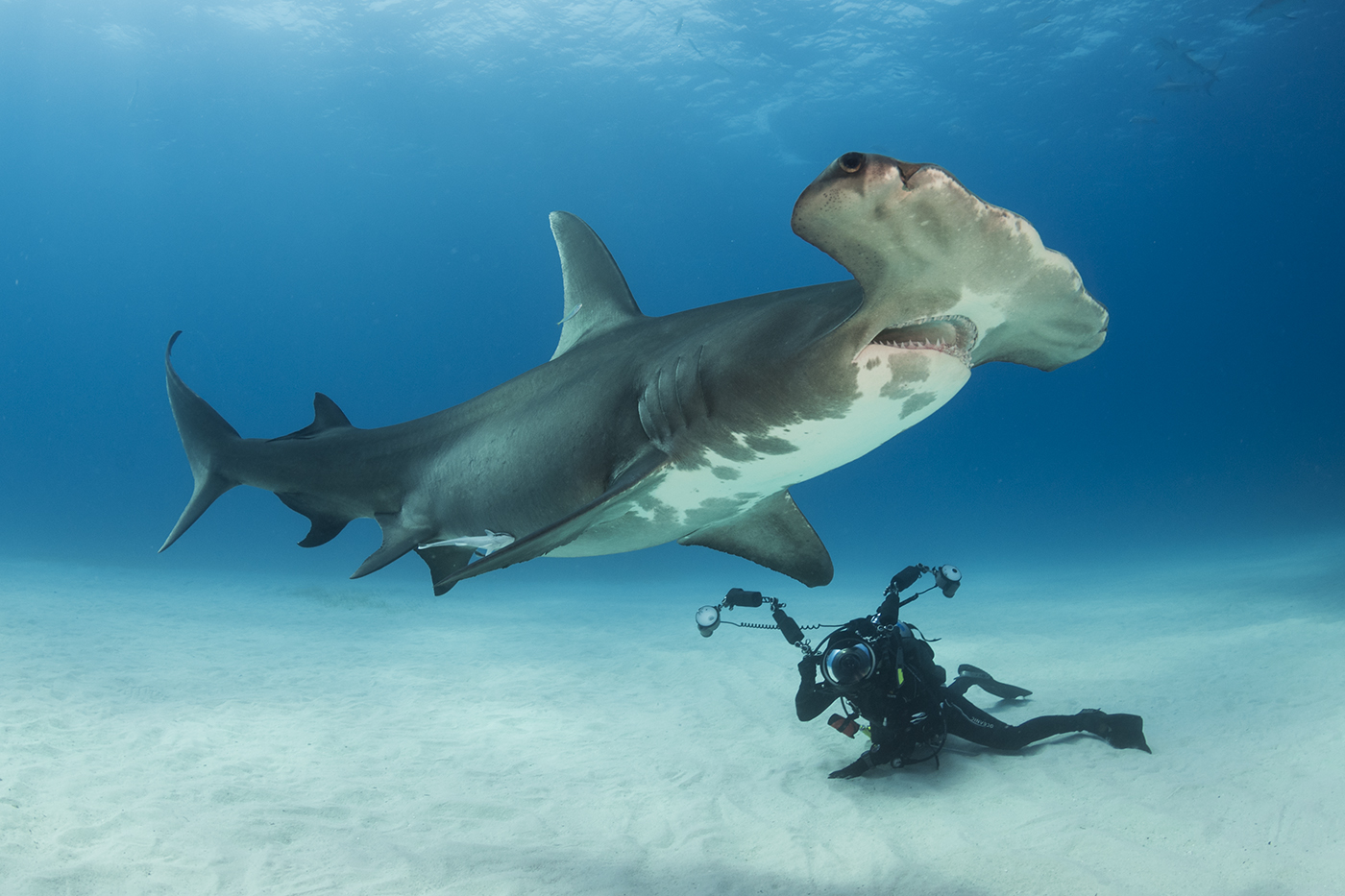 HOW
Shooting wide angle action the lens choise is dictated by how close the subject come to your camera. Here Magnus use a Fisheye zoom, 8-15mm, with a teleconverter x1.4. This set-up allowed him to zoom between 15mm to 21mm on a full frame sensor and closest focus possible all the way up to the dome port.
USEFUL EQUIPMENT
Correct dome port for your sharp wide lens (such fisheye, fisheye zoom or rectilinear wide zoom), zoom gear, uw-strobes to freeze the action. Possible extras: A teleconverter x1.4 for your fisheye zoom, or an internal correction lens for your rectilinear zoom lens.
SUPPORT
We can help you with the best port and lens setup for your camera system, so you can avoid any compatibilty problem there, Contact us.
IMAGE
Patches, a great hammerhead shark at Tiger Beach, and photographer Tammy Gibbs from a Tiger Beach Expedition. © Magnus Lundgren / magnuslundgren.com
---

Fast strobes and fast subjects by Magnus Lundgren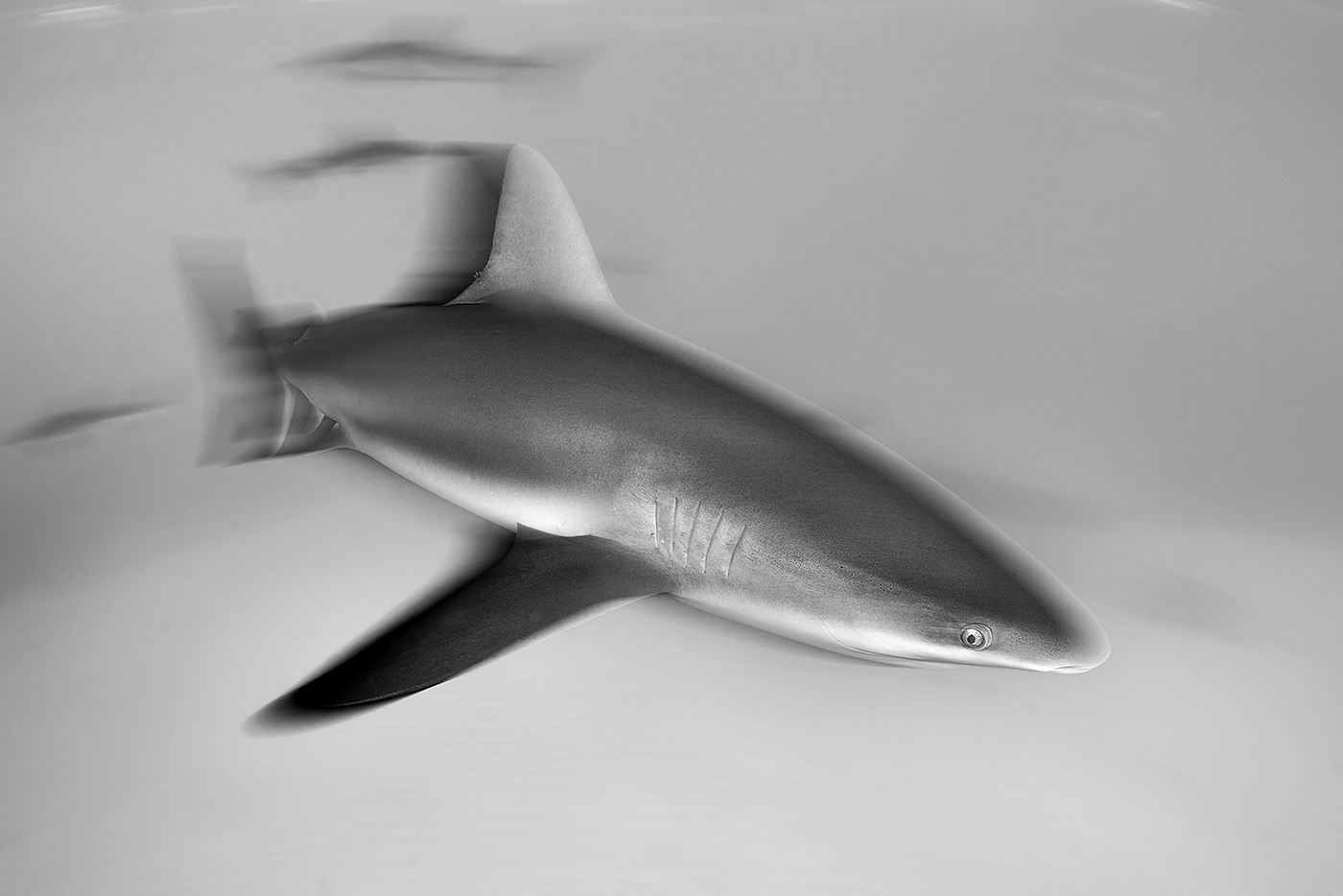 HOW
To help your camera to fire multiple strobes in a short burst on a passing subject you will most likely need to mount a trigger or an Optical TTL Converter into or on your housing. When that device is in place it is more just you tweeking your output on the strobes enabling your UW-strobes to fire rapidly. If your output is set too high, like full power, the strobes will take too long time to recharge. New underwater strobes recycle much faster and have much more efficient output making this strobe and action iamges much easier to shoot.
USEFUL EQUIPMENT
Triggers, TTL Converters, modern optical cables, newer high performance underwater strobes.
SUPPORT
Do you need a trigger or a TTL Converter for your camera? Are your UW-strobes performing well? Or maybe you are using old optical cables that is holding back your system to perform? We help you to check - Contact us.
IMAGE
A fast Carribean reef shark on the move at Tiger Beach. Image from one of our Tiger Beach Expeditions. Imaged at a slow shutter speed combined with fast strobe light. © Magnus Lundgren / magnuslundgren.com
---

Wide angle options by Magnus Lundgren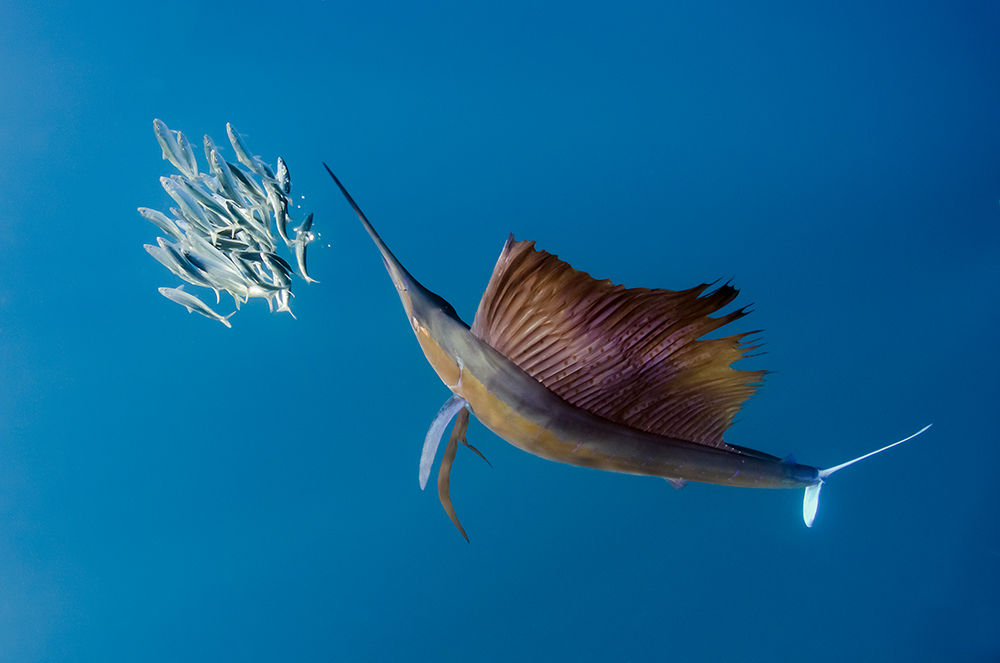 HOW
This image Magnus shot while snorkling on the surface shooting without strobes, only using the sunlight. Situations where both photographer and subject are swimming need fast shutter speeds. If it is a bit wavy even more so. I would guess you need at least a shutter from 1/25 sec up to sometimes 1/1000 or 1/2000, It all depends on how much you, the subject and the conditions are moving. Shoot in continous shooting mode making your camera fire like a machine gun.
USEFUL EQUIPMENT
Action shooitng like dolphins, whales, big fishes and turtles close to the surface need a good wide angle set up. There are many options today. New wet lenses make compact cameras perform extremely well in these situations. Mirrorless and DSLR cameras often use a wide lens behind a dome port for great performance. For mirroless and DSLR newer wet optics are also available as an option to wide lens and dome port. Wet lens options may be small and compact, but it is not always the case.
SUPPORT
How do you make your camera perform well with larger subjects. We help you see all the options such as wet wide lenses, dome ports and advise on the right lenses on the inside of your hosuing - Contact us.
IMAGE
The World's fastest fish, the sailfish, photographed in Mexico. This image won the prestigious competition "European WIldlife Photographer of the Year" in the underwatercategory. © Magnus Lundgren / magnuslundgren.com
SparaSpara