Products » Underwater Housings
Category Underwater Housings
At Exposure Underwater you find the best brands of underwater housings in the World. You find your housing in one of the different 5 different categories below.
Please read: Why Exposure Underwater? We are true underwater experts and support clients daily via phone and/or mail.

5 categories - Housings UW
[Images below are clickable links]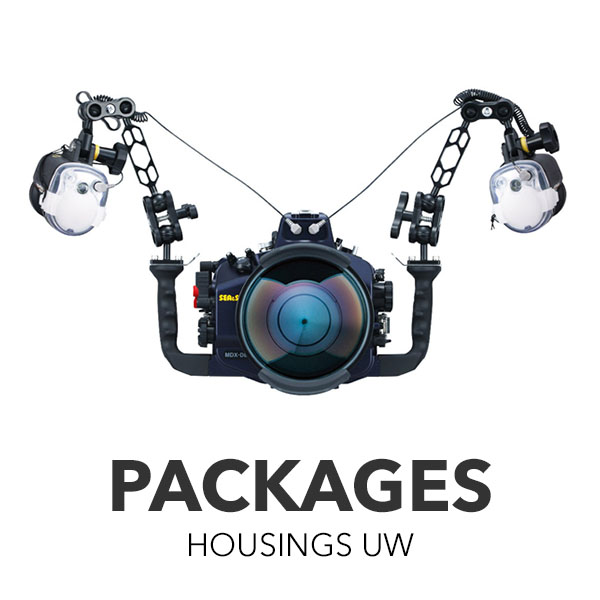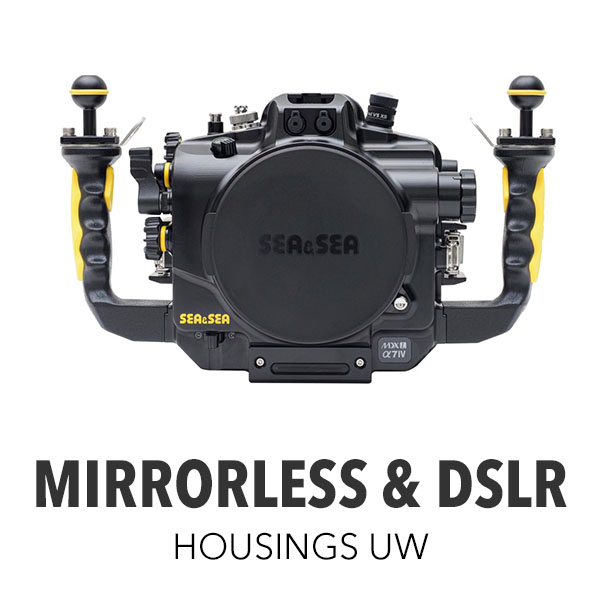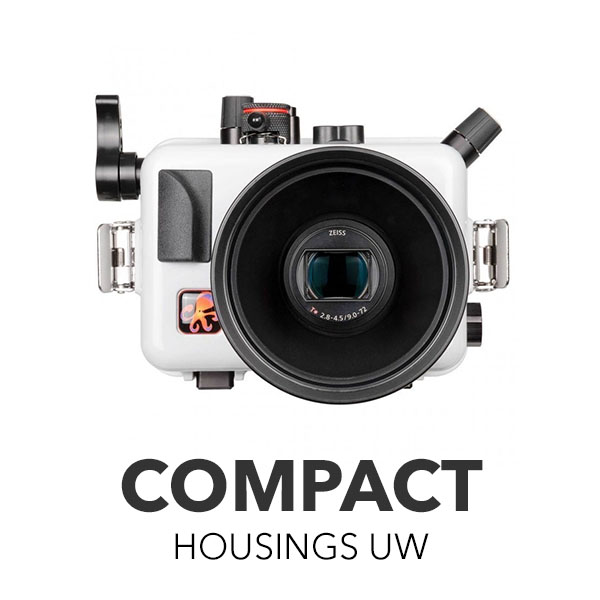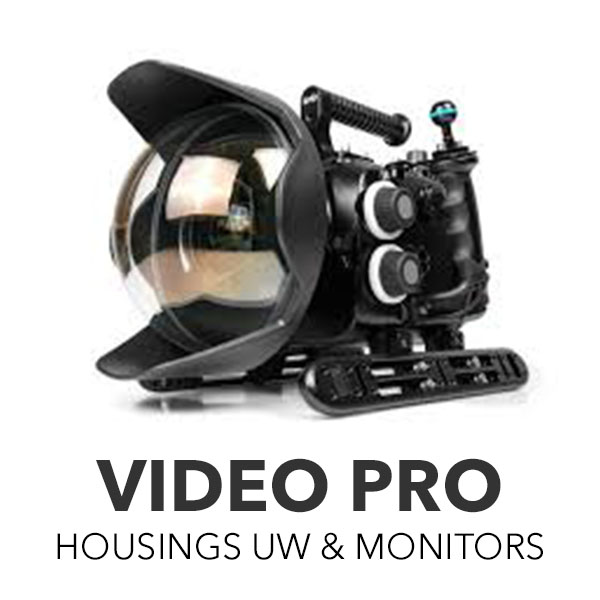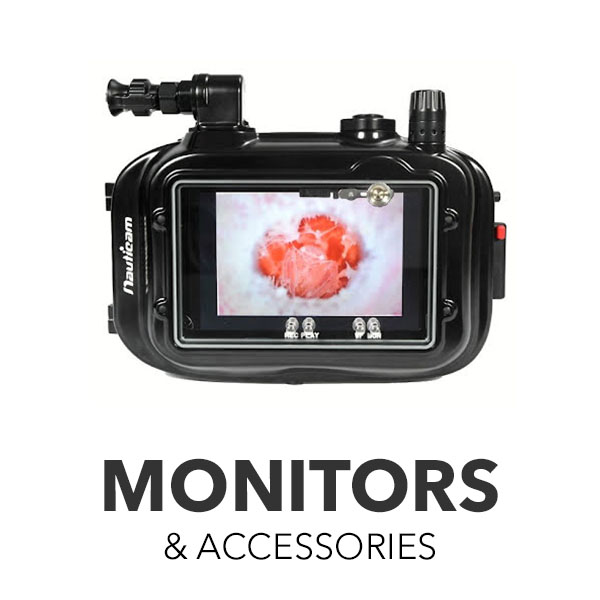 ---

Building your underwater camera system

Ports [dome and flat]
Underwater housings for Mirrorless, DSLR and video cameras need a "port". Choose a port that work well with the lens you intend to use. On the other hand compact camera, phone and GoPro housings already have ports and are ready to go.
Strobes
Most still underwater photographers use one or two strobes to be able to capture true colours and enhance sharpness in the images. Strobes are important tools in underwater photography and connect to your housing with cables.

Lights [Focus / Photography / Videography]
Still photographers use constant light to help the camera to find focus. Videographers use wide lights to boost the colour quality of their footage. Light angle, burn time, colour temperature, size are some of the important features.

Arms & Trays
To hold your underwater strobe or light in place you need arms and clamps. One arm usually consist of two arm segments, length of your choise, and three clamps. Complete two arm system = 4 arm segments and 6 clamps.


---

More useful underwater camera accessories
Triggers & TTL Converters
The best way to fire strobes is to use a trigger or a TTL converter which sparks the external strobe to fire. It is direct, fast (no recharging of internal strobe) and this helps you when there is action around and fast shooting. TTL converters also make it possible to shoot in automatic power mode for your UW strobes and you can concentrate on creativity and having fun.
Shaping strobe light
There are many great tools such as diffusers (for example dome shaped our coloured), snoots and other special optics that can help you shape your light to create stunning images.

Wet lenses
If want to boost your camera into a perfect wide angle tool, or make it into a sharp macro camera. Wet lenses are easy to apply through adapters and work with mirrorless, DSLR, video, compact, phone and GoPro. There are many new special optics as well for the creative photographers.

Viewfinders
It is possible to buy an exclusive viewfinder for most housings tha increase the view corner to corner. One popular design is at a 45 degree angle and other users prefer to use a straight one.
Camera safety
Our popular vacuum systems secure your camera system before the dive. Other items are different bags, boxes, covers and lanyards.
Buoyancy underwater
It is difficult to photograph with a heavy camera underwater, but it is easy to balance it with buyancy arms or floats.
Look after you camera
It is crucial to keep your underwater camera in good shape. Helpful items are: maintenace kits, extra o-rings in your packing, silicone grease, o-ring remover, polish kits and many more.

More accessories
Have a look under Accessories [All] for more inspiration on what could be great items for your needs. We have also gathered targeted accessories in each main category as well.