Products » Underwater Drones
Category Underwater Drones

Explore the underwater world with a drone already equipped with an underwater camera. The pilot who stay on land can see what the drone can see and the camera record both stills and videos. Drone models range from affordable recreational drones up to real professional ROV-like machines. Drones are delivered fully operational straight out of the box ready to go exploring.

Link to our our exclusive underwater drone guide!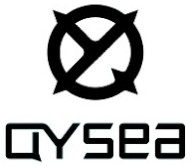 Award winning quality drones ranging from recreational marine exploration up to advanced underwater ROV's such as the FiFish W6 Pro. The Pro is capable to dive 350 meters deepth and may be equipped with 2D multi-plot scanner, collision avoidance, distance and altitude lock, laser scaler and U-GPS.



Many great models offering a wide price range and different typ of functions. Step-in affordable recreational drones, a sport fisherman's fishfinder and advanced commercial drone systems as well.

---

Top-level support
Contact us, the true experts, for market leading support via email or phone (+46 40 186262).
Set-up a phone call with our advisor and we help you to understand what is possible and what is best for you.

Please read
Why Exposure Underwater?