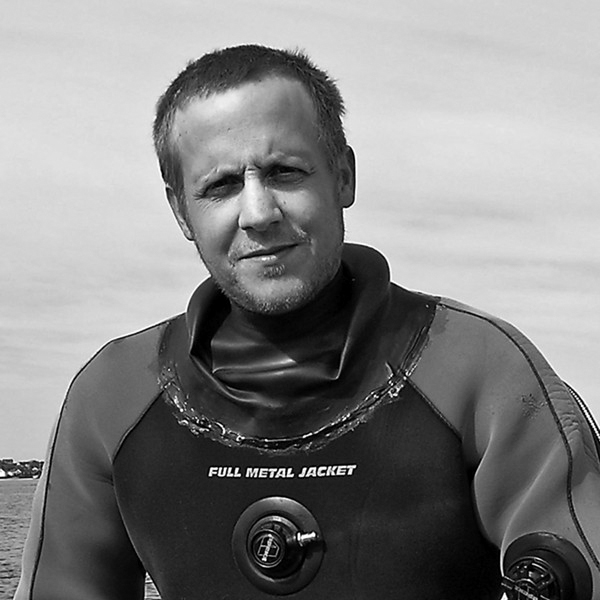 Exposure Underwater presents Ambassador and Hasselblad Foundation nature photography scholarship Tobias Dahlin
Loving the sea, Tobias began scuba diving in 1991. The mystiques of the oceans caught his attention for underwater photography.
Tobias has won both the Swedish and the Nordic championships in underwater photography.
Nowadays he often turns his camera to document marine environment problems in Swedish coastal waters. For this work he got the Hasselblad Foundation nature photography scholarship. He aim to have a book based on the project, called "Västerhavet – hotad skönhet (threatened beauty)", ready in 2014. In 2012 Tobias released his first book called "Bättre bilder / DYK" – a guide to take better underwater shots".
Tobias focuses primarily on underwater photography but also deals with coast-, nature- and environment & conservation photography. The subjects are mainly from marine- and freshwater areas near his home in western Sweden.
Tobias UW photography equipment
→ UW Housing - Ikelite

→ Macro ports – Ikelite #5505, #5502.41, #5505.58
→ Dome ports – Ikelite #5503.15
→ UW strobes – Ikelite DS161 Strobe x 2
→ Arms – Ikelite #4086.61 x 2
→Other vital UW accessories – SubSee +10 diopter, converter etc
What's else is in the camera bag, Tobias?
I am using Nikon cameras and right now Nikon D300
Wide lenses
→Nikon 10.5 mm f/2.8 DX Fisheye
Macro lenses
→ Sigma 50 mm f/2.8 EX DG Macro for Nikon
→ Sigma 105 mm f2.8 DG EX Macro for Nikon
Others lenses
→Sigma EX 18-50mm f/2,8 DC Macro HSM for Nikon
More about Tobias [here]