The FG7X Housing was specifically designed for the Canon G7 X, thereby providing the most compact, sturdy and ergonomic housing in the market for this camera.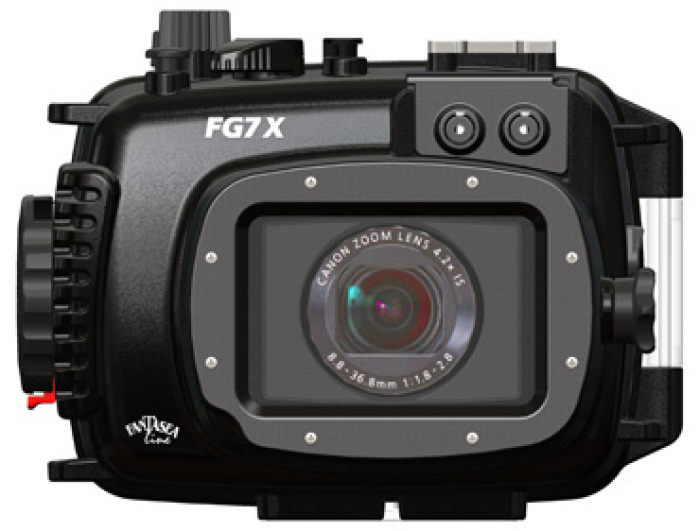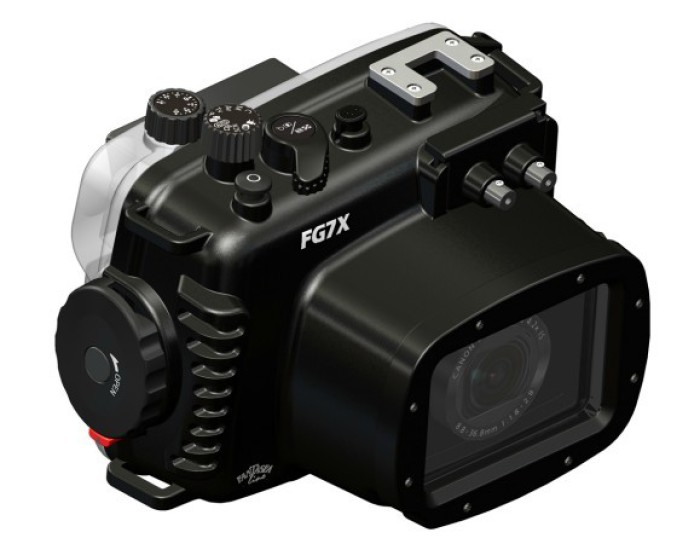 The FG7X is manufactured to the highest professional standards of function, style and durability. It provides access to all camera essential functions with ergonomically designed and labeled controls.
The FG7X has been successfully depth tested to 80 meters (240 ft.) and is certified to a maximum depth of 60 meters (200 ft.), which is well beyond the 40 meter (130 ft.) dive limit of most compact housings.
The FG7X is ideal for outdoor and underwater photography. Underwater photographers can dive or snorkel and capture all the excitement of this fascinating world, while outdoor photographers also have the option of capturing the action of activities such as white water paddle sports, sailing, boating, surfing, fishing, hunting, backpacking and camping.
Contact you nearest dealer for information and delivery!
For more information about the housing [here]