Though it's small, it's powerful. 6 Ultra-High intensity white LEDs delivers up to 800 lumens brightness in spite of palm size.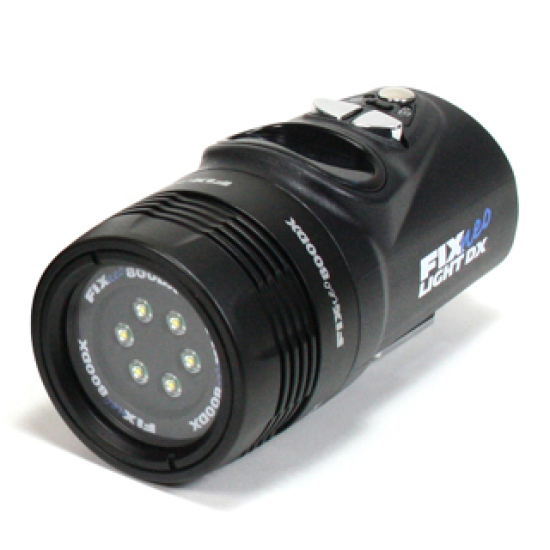 FISHEYE FIX NEO 800DX
The consecutive lighting of approximately 60 minutes is possible by large-capacity Li-ion battery.
No more worries about dripping water. Light module and battery module are waterproofing specifications. This function minimizes a risk to be flooded.
The battery can charge by two ways either direct or battery alone.
The lights is simple to operate only a pushbuttons can control 4-phase (25,50,75,100%) brightness control. And dimmer can 100-phase brightness fine adjustment
Remote control by the optical fiber connection is possible. The controller is accessible multiple lights and can operate the switch ON/OFF and the light output adjustment.
Accessories: A whole range of accessories can be found like colour filters, remote control, adapters etc...
More information about the product [here]