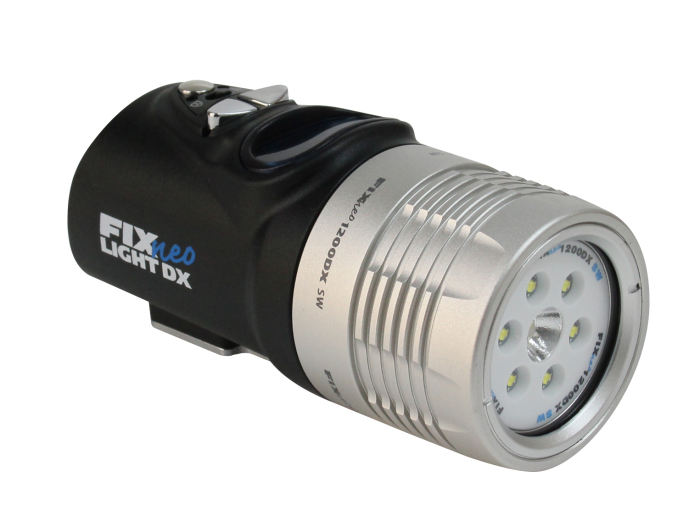 FIX NEO 1200 DX SW FOCUS/VIDEO LIGHT.
Though it's small, it's powerful. 6 Ultra-High intensity white LEDs delivers up to 1,200 lumens brightness in spite of palm size.
The FIX NEO 1200 DX SW has both 100 degree wide & 30 degree spot.
A change of the wide beam and the spot beam is possible by simple operation. A great tool to change light beam during dive. A smaller light beam makes it easier to look for photo subjects or to ouse as a regular dive light. with just a simple operation change the light beam to 100 degree to use as focus or video light.
For more information click [here]