Ikelite has designed this housing to offer one of the best performance to dollar purchases in the world. The Ikelite DSLR housing is a seamless blend of functionality, lighting integration, durability and waterproof integrity.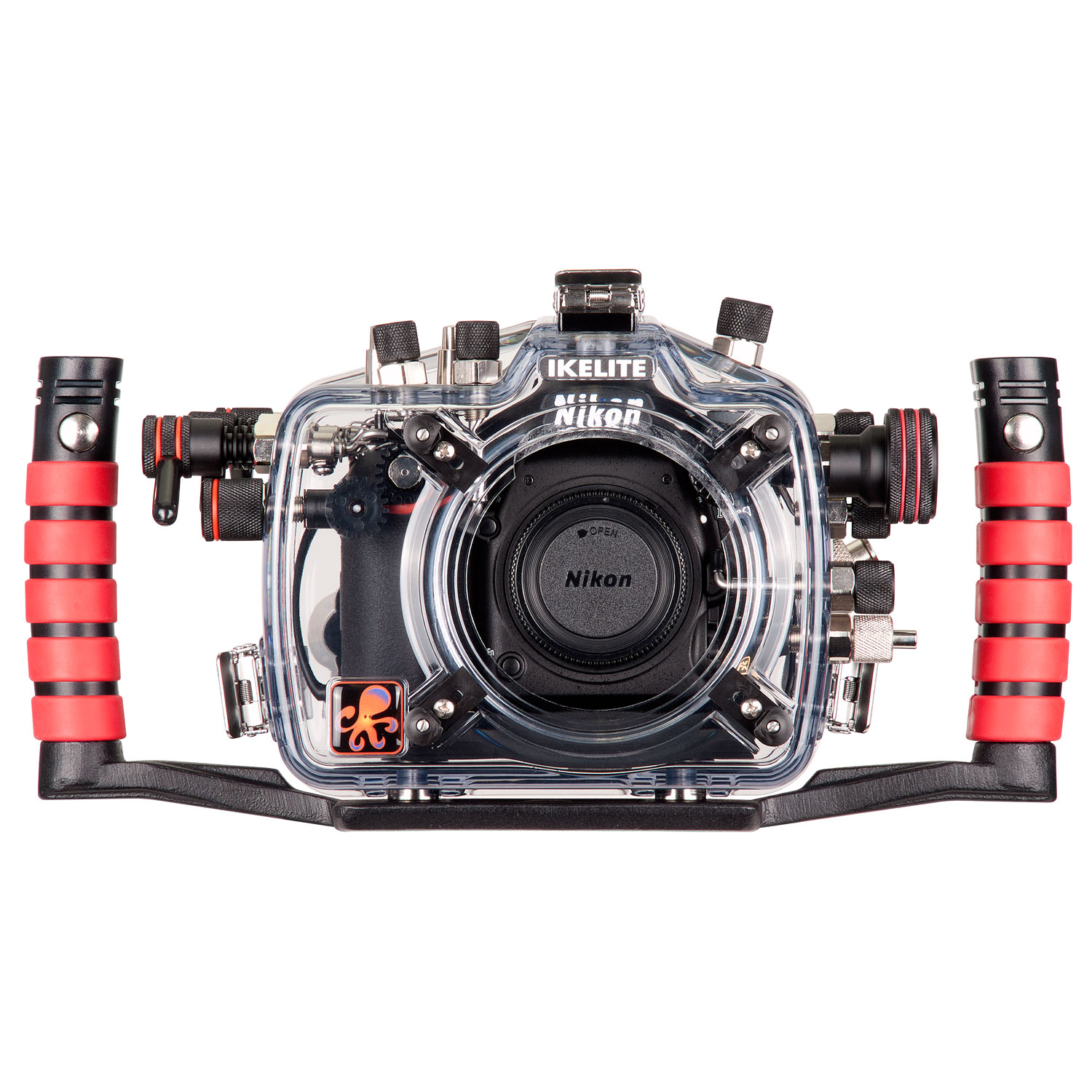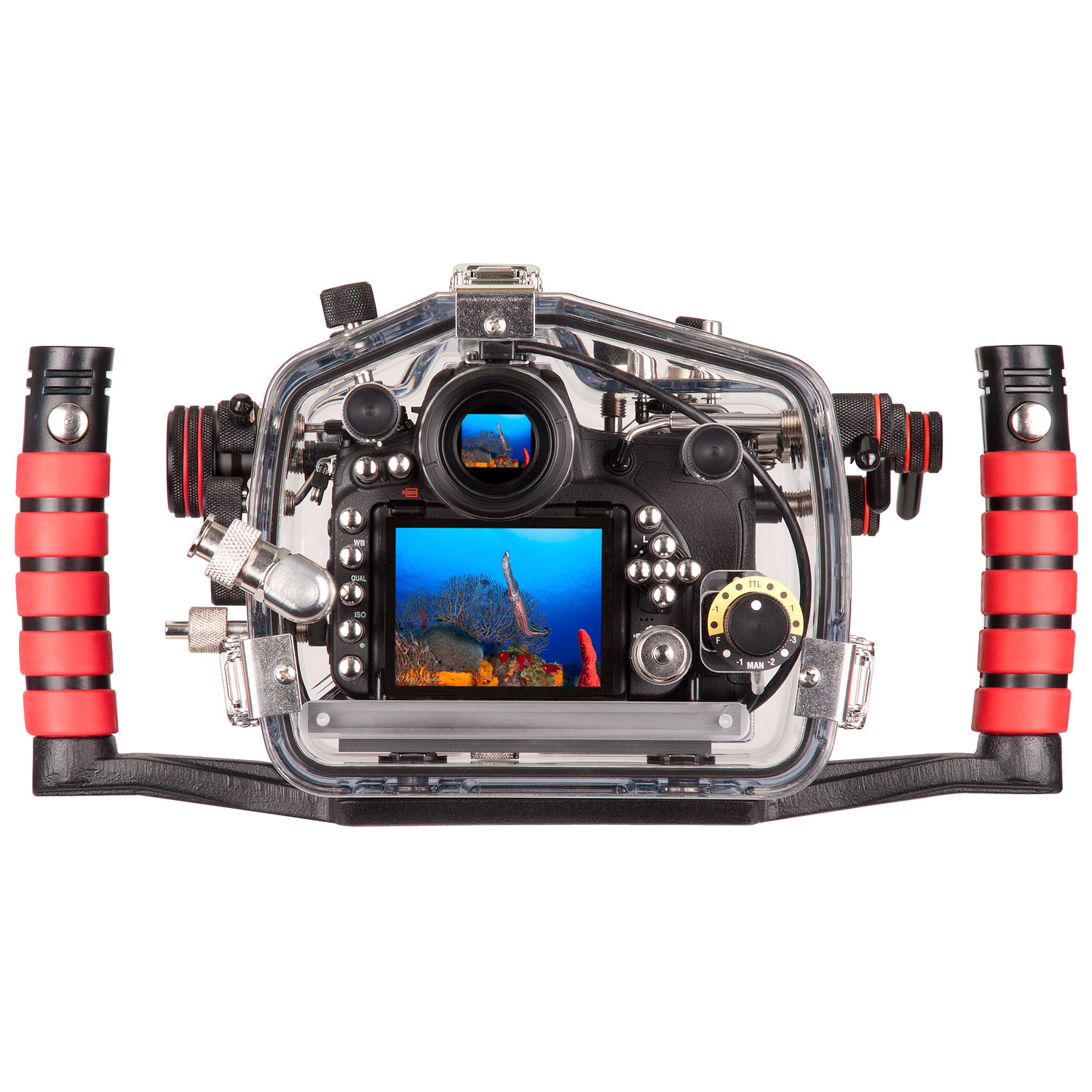 The true TTL advantage
Other housings simply waterproof your camera. An Ikelite TTL housing improves your photos. TTL or "Through-The-Lens" flash metering means the camera controls flash duration to properly expose an image.
Exposure adjustment
An Ikelite exclusive: exposure adjustments directly through the back of the housing put the perfect shot within reach every time. Tweak your TTL exposure or take total manual control without taking your hand off of your housing.
Ergonomics
An over-sized knob smoothly engages our unique system of universal zoom gears. We provide two zoom sets with each housing, one for use with most popular larger diameter zoom lenses and a second designed for use with smaller diameter zoom lenses. Both sets are lightweight and easy to install with no modification to the lens required. A variety of dome and flat ports attach with four locking latches for maximum security and quick changes between dives.
Construction
Special polycarbonate blends allow us to create an extremely strong yet clear and lightweight enclosure. We believe there's no substitute for inspecting the actual o-ring seal once your housing is closed.
For more information about the product click [here]