Nauticam announces the release of the NA-EM1, the latest in its acclaimed line of precision crafted underwater camera housings.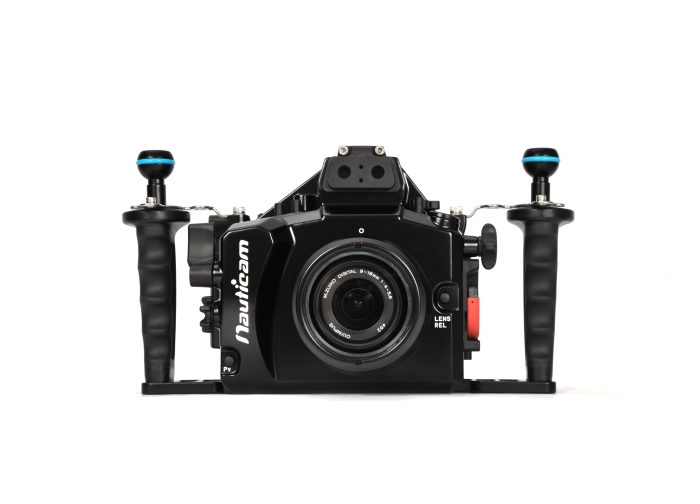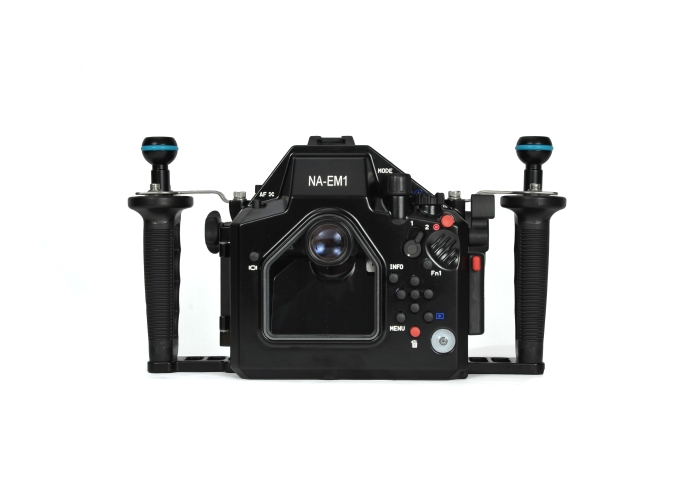 The Olympus OM-D E-M1 is the most capable micro four-thirds (m4/3) camera available and aims squarely at the pro and high end enthusiast. With a slew of customizable controls and extensive menu options, the proud owner of the E-M1 can personalize this camera like perhaps no other. The NA-EM1 takes advantage of the E-M1's extensive control set and huge lens selection and brings them into the underwater realm in the most innovative, best engineered, and most ergonomic camera housing available.
Nauticam is simply not content to rest on previous successes like the renowned NA-EM5. Given the large number of densely packed controls on the camera, the E-M1 housing presented a challenge in itself. The designers and engineers at Nauticam sought to not only meet this challenge, but take the human-machine interface a step further and keep the focus not on making it easier to make the housing, but to make the housing easier to use. An example is the new integrated handle system; with the pro shooter in mind, this housing is designed for use with the hand on the handle in a manner reminiscent of Nauticam SLR housings. The result is a housing that is easier to hold and is more stable, and is easier to shoot.
→ Integrated Electronic Vacuum Check and Leak Detection System.
→ Port locking system.
→ Brackets.
→ Vacuum System.

→ Fiber optic bulkheads.
→ Fingertip Controls
→ Rubberized Zoom/Focus Knob.
More information about the product [here]