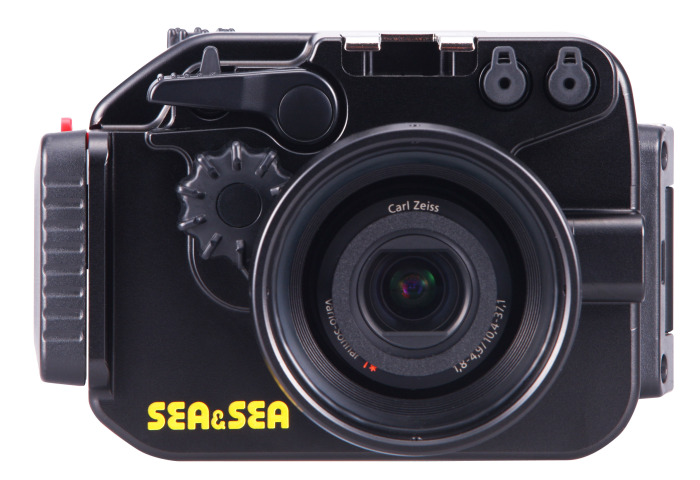 SEA&SEA MDX aluminum UW housing for the high-end digital compact camera SONY RX100 & RX100 ll.
Port with M67 screw mount. The port is threaded so accessory lenses, including the M67 Wide-angle Conversion Lens 0.6x and other 67mm. threaded wet lenses (macro & wide angle) can be used.
Uncompromisingly intricate controls.The large dial on the housing front connects to the camera's control ring and smoothly operates Manual Focus and other functions (depending on mode selected). The multipurpose control wheel on the camera's rear is operated by the multi-point controller on the back of the housing. All controls can easily be reached and operated by your right hand.
Strobe use. UW housing is quipped with two fiber optic cable sockets.
More information about the product [here]