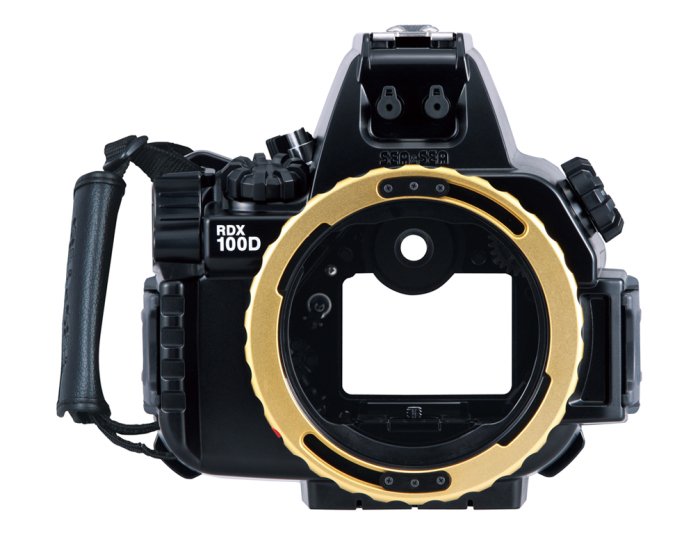 SEA&SEA RDX housing for Canon's entry level DSLR camera Canon 100D.
Compatible with new Optical YS converter/C1 for RDX housing (#50137) which converts the camera's TTL signal to a light signal. Both TTL and manual strobe photography is possible using a Fiber-Optic Cable II.

Ports including NX ports can be mounted with the RDX Port Base L or the RDX Port Base S in order to accommodate many kinds of lenses.

Focus/Zoom control has been fully redesigned. The gear mechanism is now similar to MDX series housings. Perfect gear mesh enables accurate and quick zooming and focusing.
More information
Exposure Underwater's own site [here]