From compact digital cameras to digital SLR cameras. A small DS-TTL and manual strobe with built-in target light.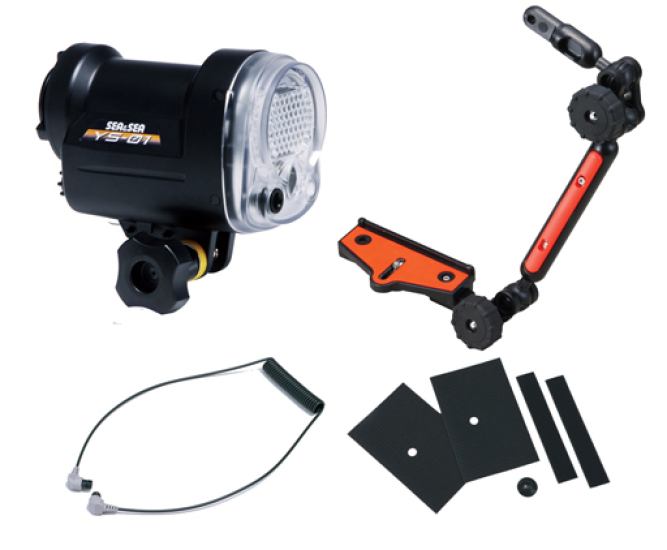 The YS-01 is a compact-type slave strobe that can be used for all applications from wide-angle to macro photography.
Powered by only four AA batteries, the YS-01 offers a maximum light output of Guide Number 20.With a circular beam angle of 100°x100°.
Functions: You can switch between DS-TTL (Digital Slave TTL) and a ten-level manual control function, to enable fine adjustment of the light level according to the photographer's intentions. You can also set up a lighting system that uses two strobes in DS-TTL mode.
LED target light: The YS-01 is furnished with a high-luminance white LED target light (1W) indicating the optical axis of the strobe attached to its front face that is effective for night diving.
SA7 compact arm set including stay, clamps, arm & strobe head. For compact & DSLR UW housings.
More information [here]