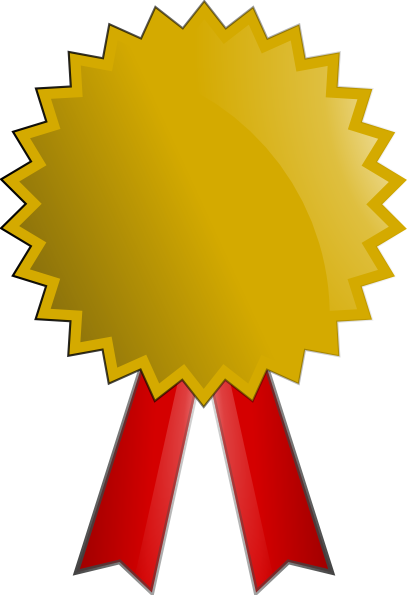 MAGNUS LUNDGREN
Exposure Underwater Ambassador
← Back to main Ambassador page
← Magnus is our Pro Support on Exposure Underwater
↓ Scroll down: About / Magnus UW stuff / What else is in the camera bag? / Portfolio

---

ABOUT MAGNUS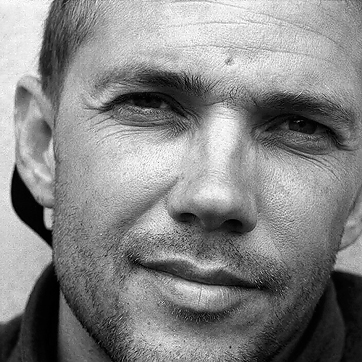 As a professional journalist and photographer Magnus is specialized in marine and freshwater environments. He is connecting his audience with the world below. Magnus founded Wild Wonders of Europe which to date reached more than 800 million people and today WWE is considered the world's largest nature conservation communication project ever. Together with Staffan Widstrand he is now running new epic initiative called Wild Wonders of China.

Magnus' images are published all around the world including publications like National Geographic and Geo. His latest book "Ett vildare liv" was awarded Pandabook of the Year 2018 by WWF and the book "Wild Waters of Europe" was published by National Geographic Verlag in Germany. Magnus is an experienced expedition leader since 25 years, and a proud member of Naturfotograferna.

Over the years Magnus have earned more than 30 international awards including Wildlife Photographer of the Year and European Wild Photographer of the Year. In the world largest underwater photography competitions Magnus is currently ranked number four in the world.
---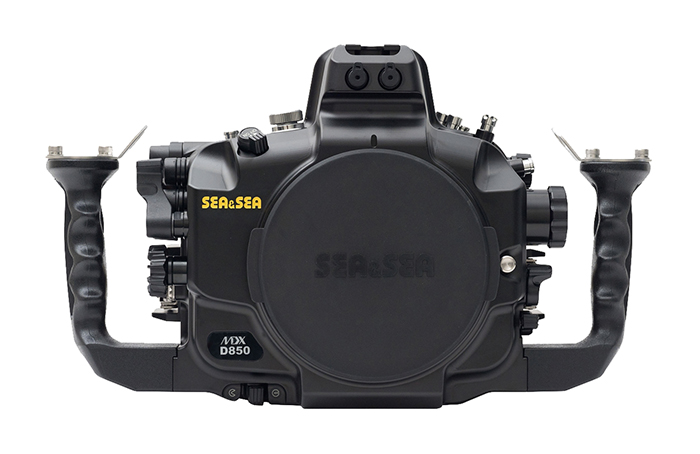 MAGNUS UNDERWATER STUFF


UW-Housings
Sea&Sea MDX-D810 & MDX-D500 and soon the MDX-D850
Ports
Flat ports and Super macro CMC-1 and SMC-1
Dome ports
Compact dome (acrylic) and Fisheye dome 240 (acrylic)
Optical dome (glass)and many extension rings

Strobes
Sea&Sea YS-D2 & Inon Z-240
Arms
Exposure, Sea&Sea, ULCS and Inon
Focus & video light Fisheye FIX Neo
Other accessories
Sea&Sea Optical TTL converter, Viewfinder 45 degrees, Nauticam flip-holder


---
WHAT ELSE IS IN THE BAG, MAGNUS?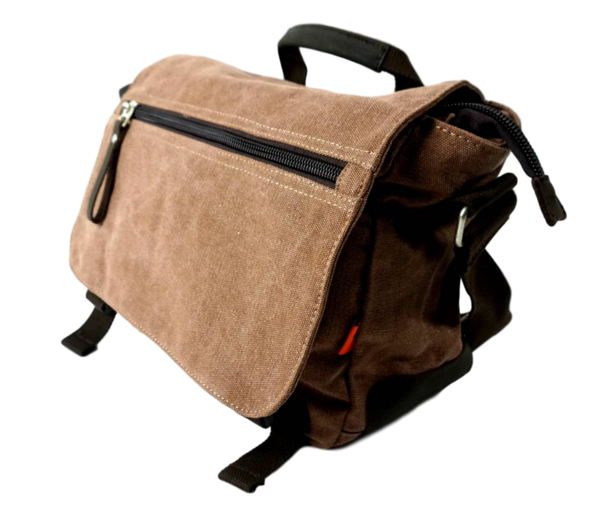 Nikon user shooting with D5, D850 & D810 and the D500.
I see clear advantages with both the FX and the DX sensors for UW use.
Fisheye Nikon 8-15mm, Tokina 10-17mm, Sigma 15mm

Wide Nikon 16-35mm and 10-24mm
Macro Nikon 40mm, 60mm and 105mm
Other favourites Nikon 24-70mm, 85mm, 600mm, 500mm, 80-400mm and more...


---
MAGNUS PORTFOLIO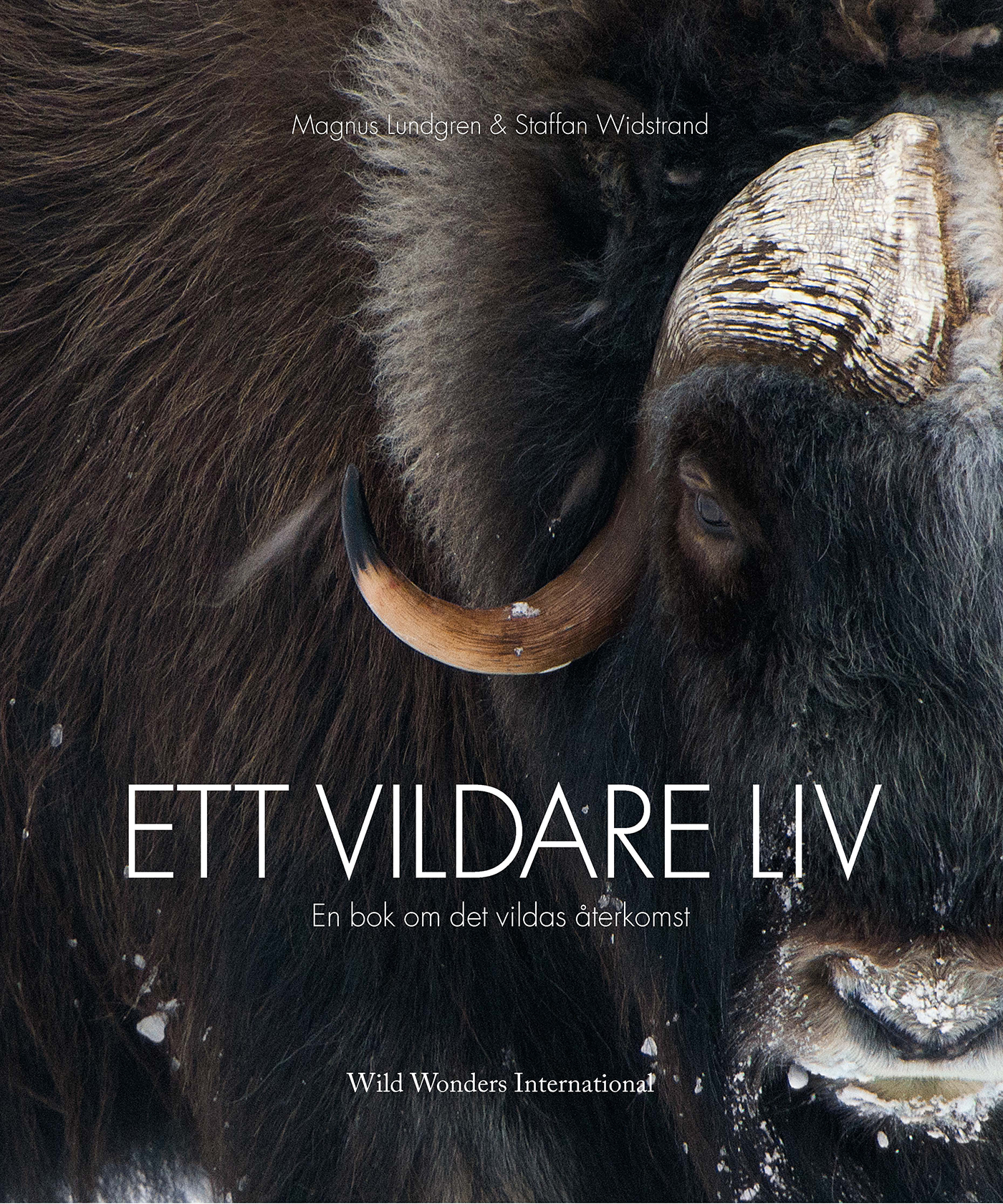 WWF Sweden's Pandabook of the Year 2018 by

Magnus Lundgren & Staffan Widstrand



Buy a signed copy from Magnus or Exposure Underwater (in stock).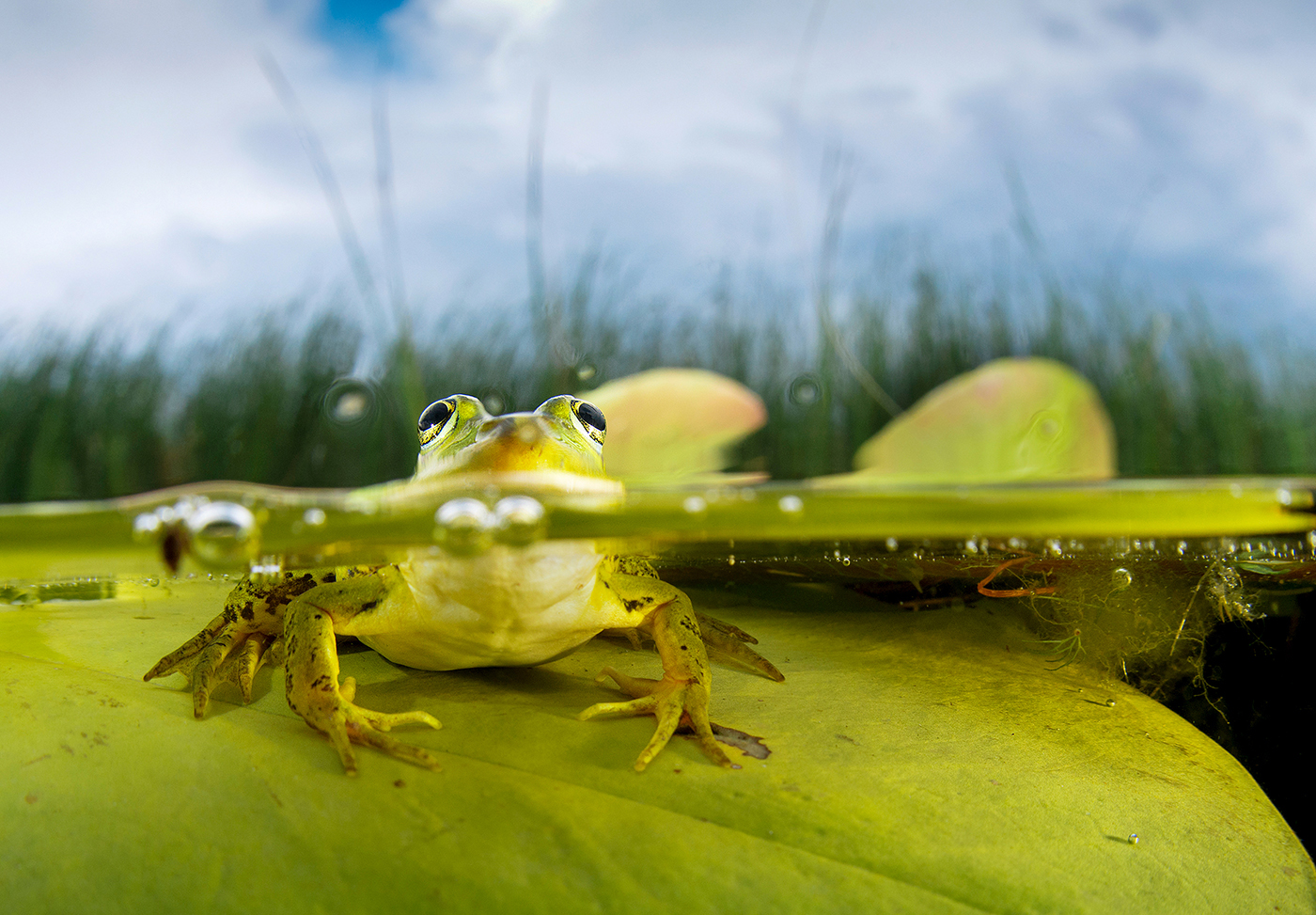 A frog on the look-out in Danube Delta, Romania from an assignment for Rewilding Europe
© Magnus Lundgren / magnuslundgren.com - Follow Magnus on Instagram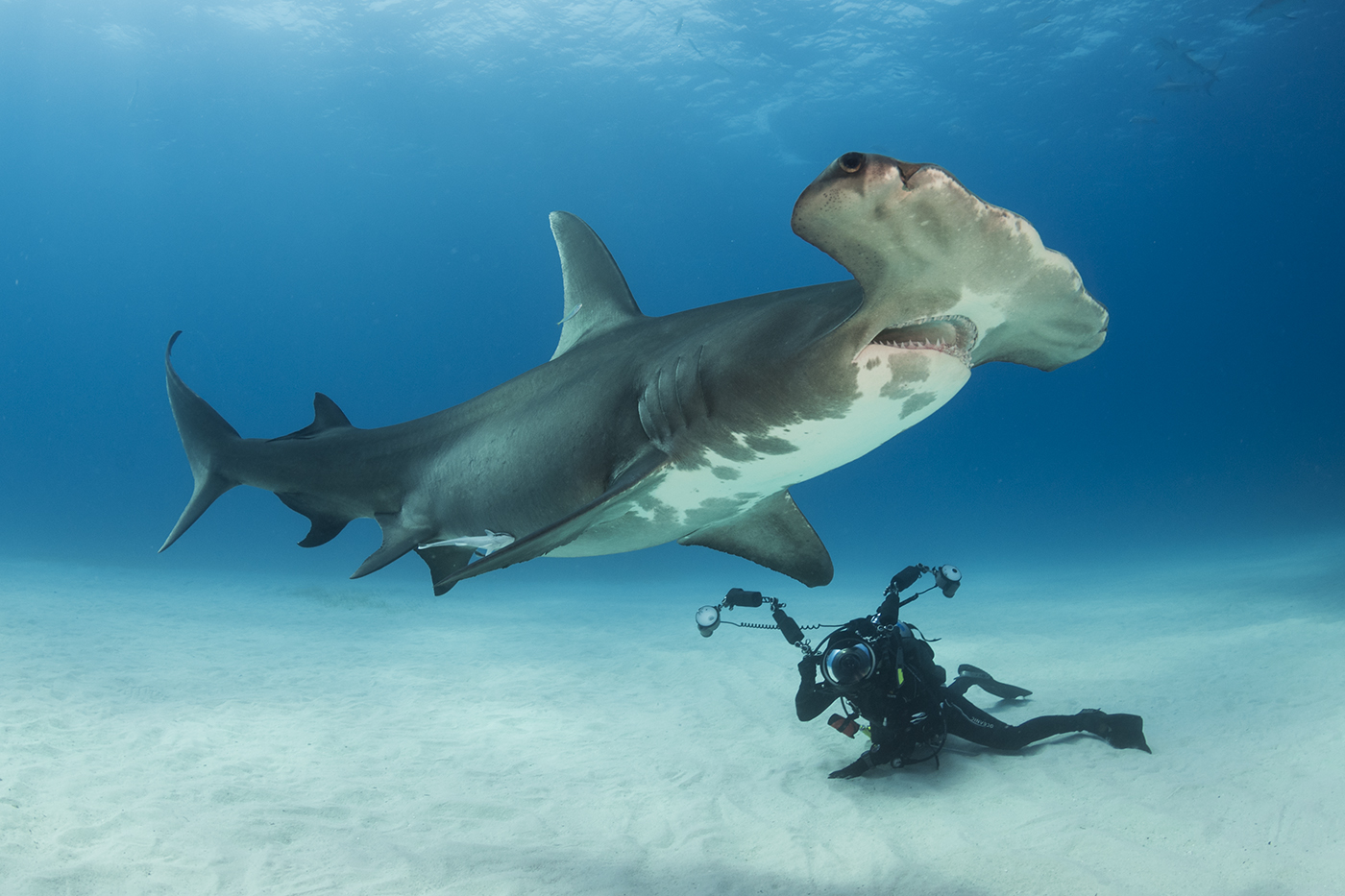 Patchy, a great hammerhead shark, and Tammy Gibbs, photographer from Australia. Image from Shark Expedition 2017
© Magnus Lundgren / magnuslundgren.com - check out Magnus on Facebook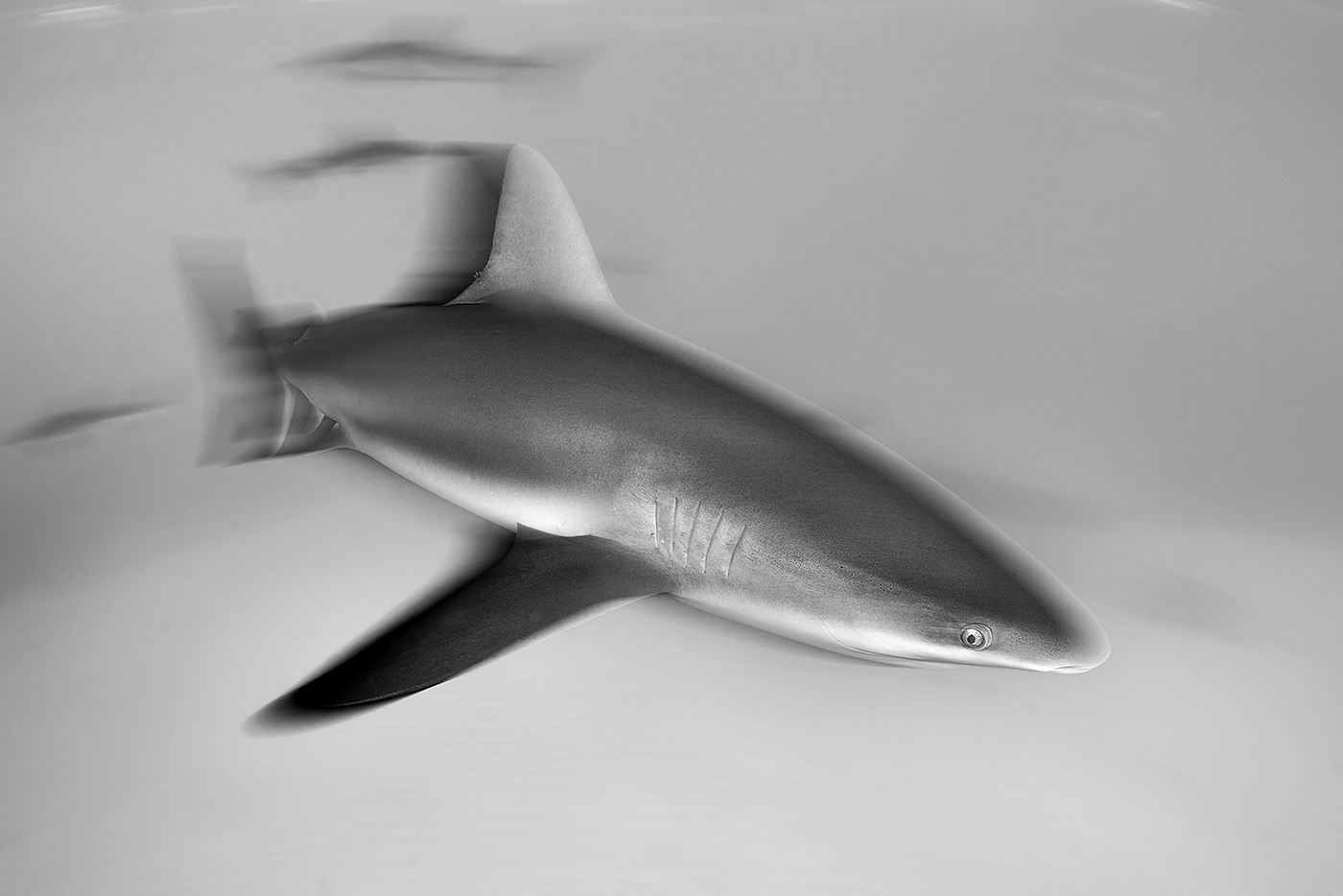 Carribean reef shark on the move, Tiger Beach, The Bahamas.

© Magnus Lundgren / magnuslundgren.com
Check out Magnus website - www.magnuslundgren.com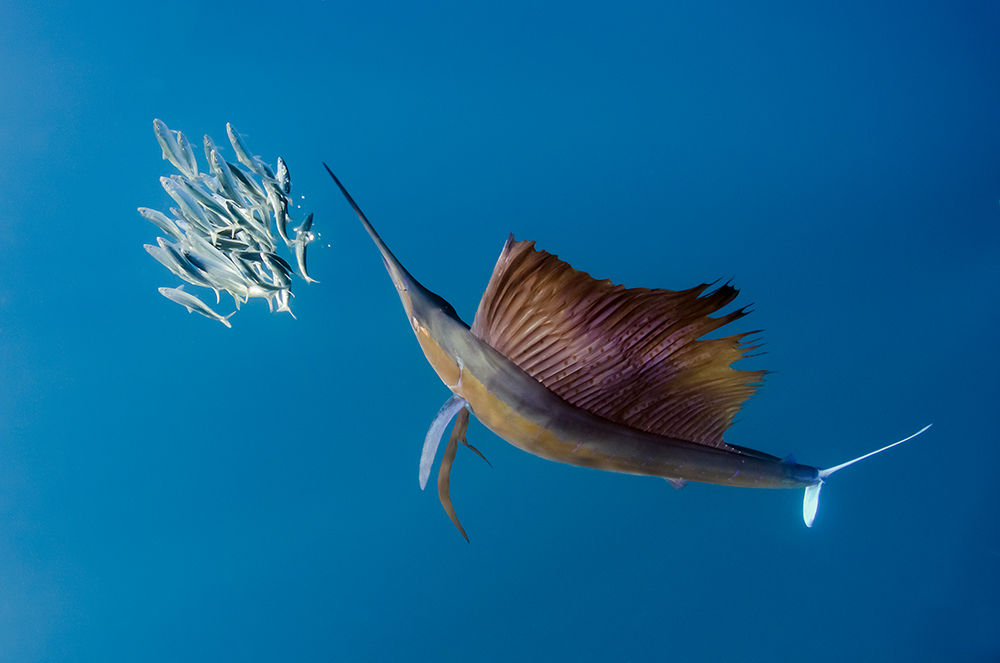 This image won the prestigious competition European WIldlife Photographer of the Year in "Underwater" category.

All images shot with Nikon equipment.

SparaSpara