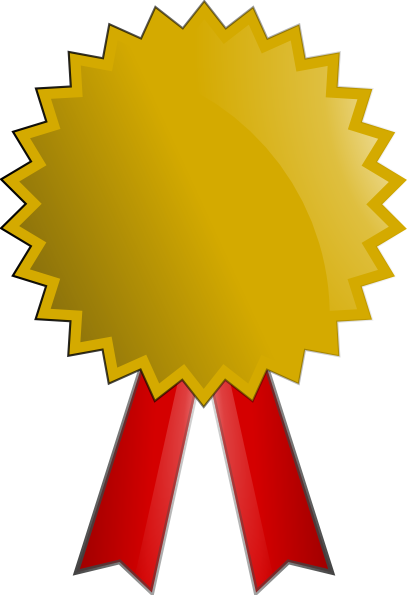 TONY HOLM

Exposure Underwater Ambassador
← Back to main Ambassador page
↓ Scroll down: About / Tony's UW stuff / What's else is in the camera bag? / Portfolio

---

About Tony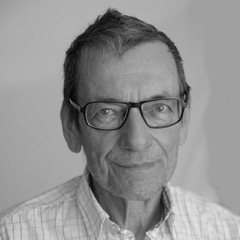 Tony Holm made his first underwater film in 1975 and the film "Salmo" that he is working on right now, will be his 17th film.
In 1966 Tony bought his first diving equipment and some books on how to start diving. It was curiosity about underwater creatures that was the urge, and a year later he bought an amphibian camera, Nikonos. He had lots of trouble with the exposure so he got a flash device for flash bulbs as well. And the troubles went even worse!
He knew nothing about cameras at that time but after intense studies in photography as well as in physics and chemistry Tony was able to invent a diagram that worked very well and the pictures started to look good. In 1974 his book "Undervattensfotografering i nordiskt vatten" was published. It was sold all over Scandinavia.
In 1989 Tony's prototype of a very advanced housing to a Super 16 film camera was ready and he focused in making natural history films among others for SVT and the Swedish Film Institute. Nowadays he is working digitally and does not miss the heavy and very expensive film camera and he thanks a lot for the modern TTL exposure.
---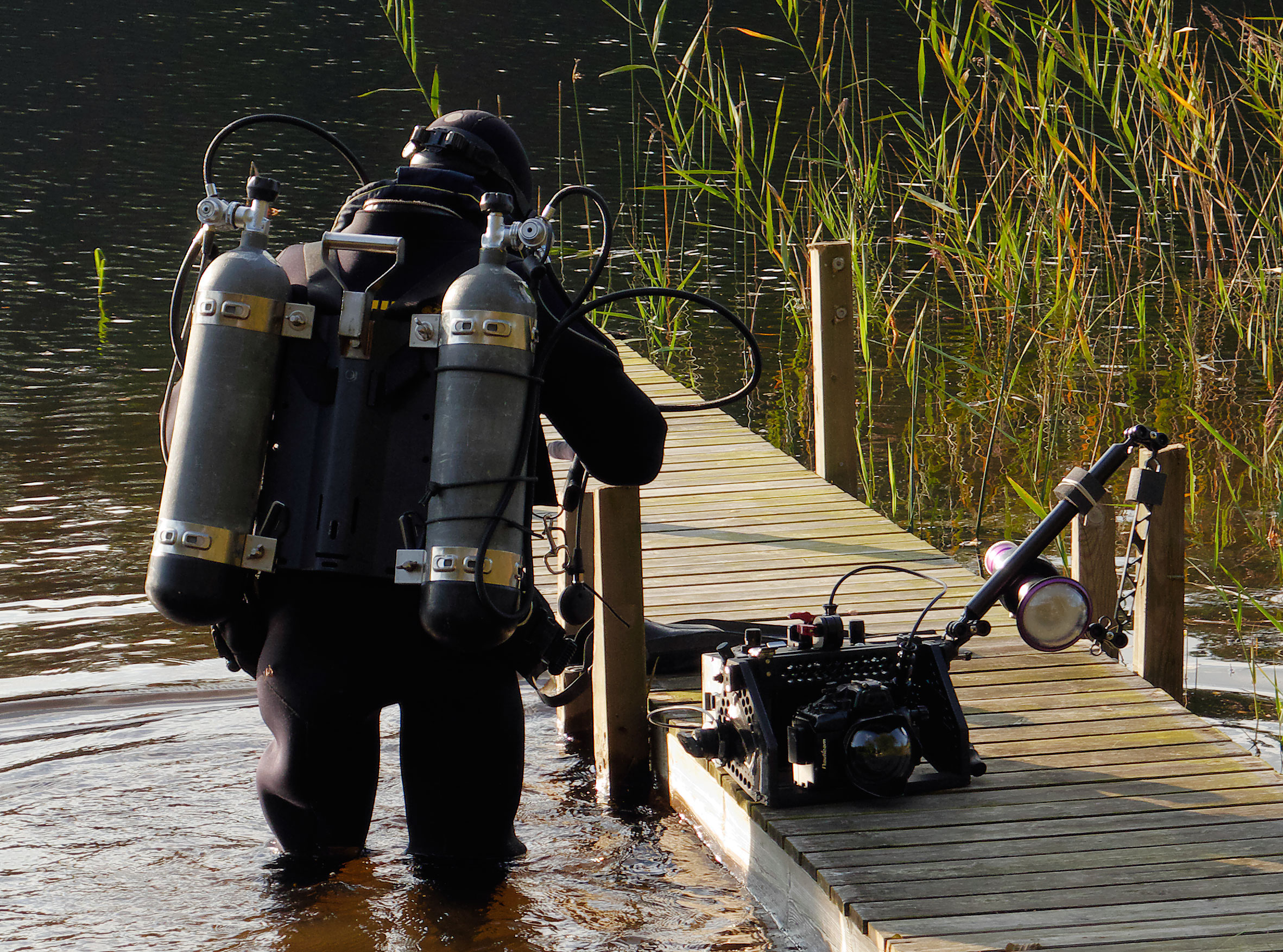 Tony's UW stuff

Tony is a wizard when it comes to modifying equipment. His Nauticam housings for Panasonic GH-5 and Shogun are rigged as one unit and every part of it is neutrally buoyant. It makes the camera easy to handle even with the biggest dome port. It is certainly not elegant but it is the takes and the pictures that counts!

UW Housings Nauticam GH-5 & GH-4, Atomic shogun monitor
Macro port Nauticam port for Olympus 60 mm
Dome ports A couple of different Nauticam dome ports
UW strobes Sea&Sea YS-D1
Arms Ultralight Control System (ULCS)

Other UW stuff Keldan Luna 8 CRI x2
---
Tony's films

→ Backpackers - a film about the European toad (External link - Youtube)
The film is the fourteenth film by Tony Holm (10 minutes) viewable through Vimeo. A documentary, but gives cause for reflection.

→ Sid the Pike - a film about a Swedish lake (External link - Youtube)
The film about Sid was recorded in a Swedish lake. The same pike was in its usual place at almost every dive. It became so used to Tony that he could come very close and film, even film it when it took its prey. Most of the time the pike stayed motionless on the bottom, except when it got a couple of fresh-caught fishes. Free lunch fit nicely, but otherwise it was workshy mostly – just like the dodger Sid in a particular comic strip, so the pike got the name Sid.


---
Tony's portfolio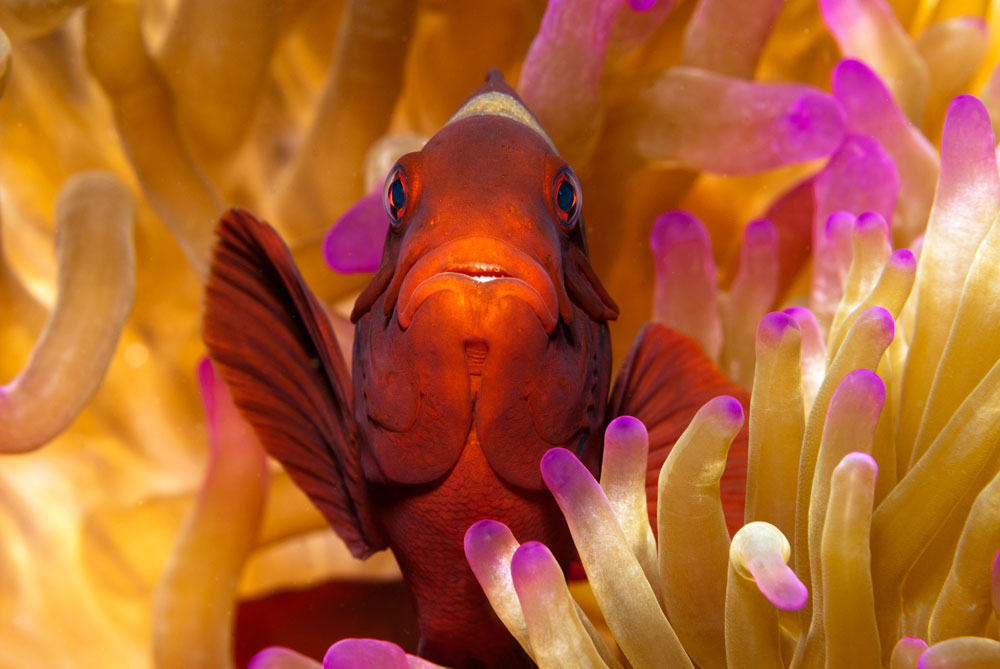 Spine-cheek anemonefish (Premnas biaculeatus) in

Bunaken National Marine Park, Sulawesi, Indonesia

© Tony Holm



[Nikon D200 in a

Nauticam housing

- Nikkor 105 mm @ f/14 - 1/125 sec - ISO 320 - UW

strobe

]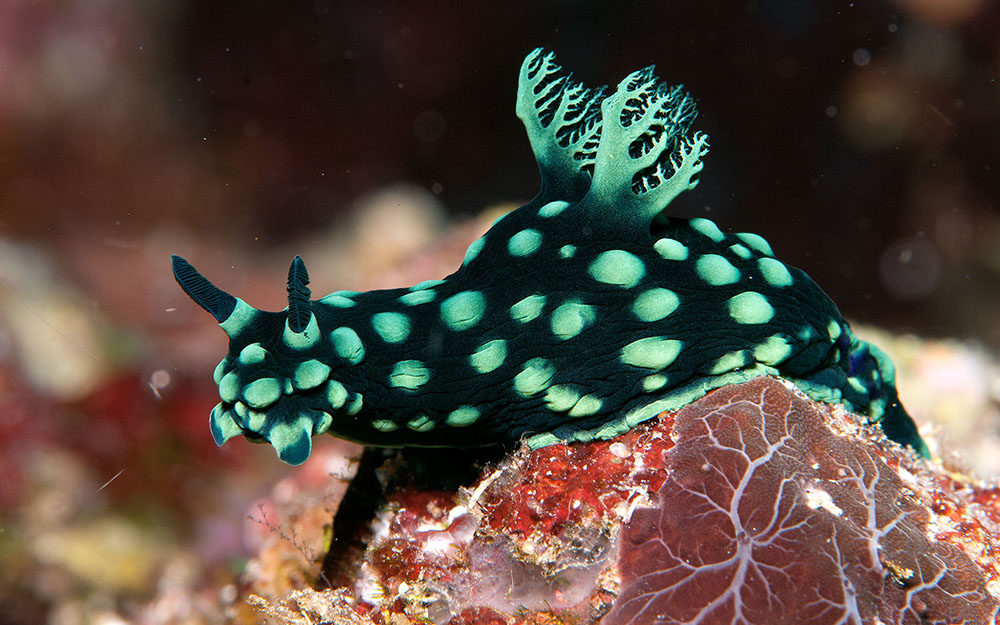 Nudibranch (Nembrotha cristata) in

Bunaken National Marine Park, Sulawesi, Indonesia

© Tony Holm



[Nikon D200 in a

Nauticam

housing - Nikkor 105 mm @ f/16 - 1/160 sec - ISO 100 - one UW

strobe

]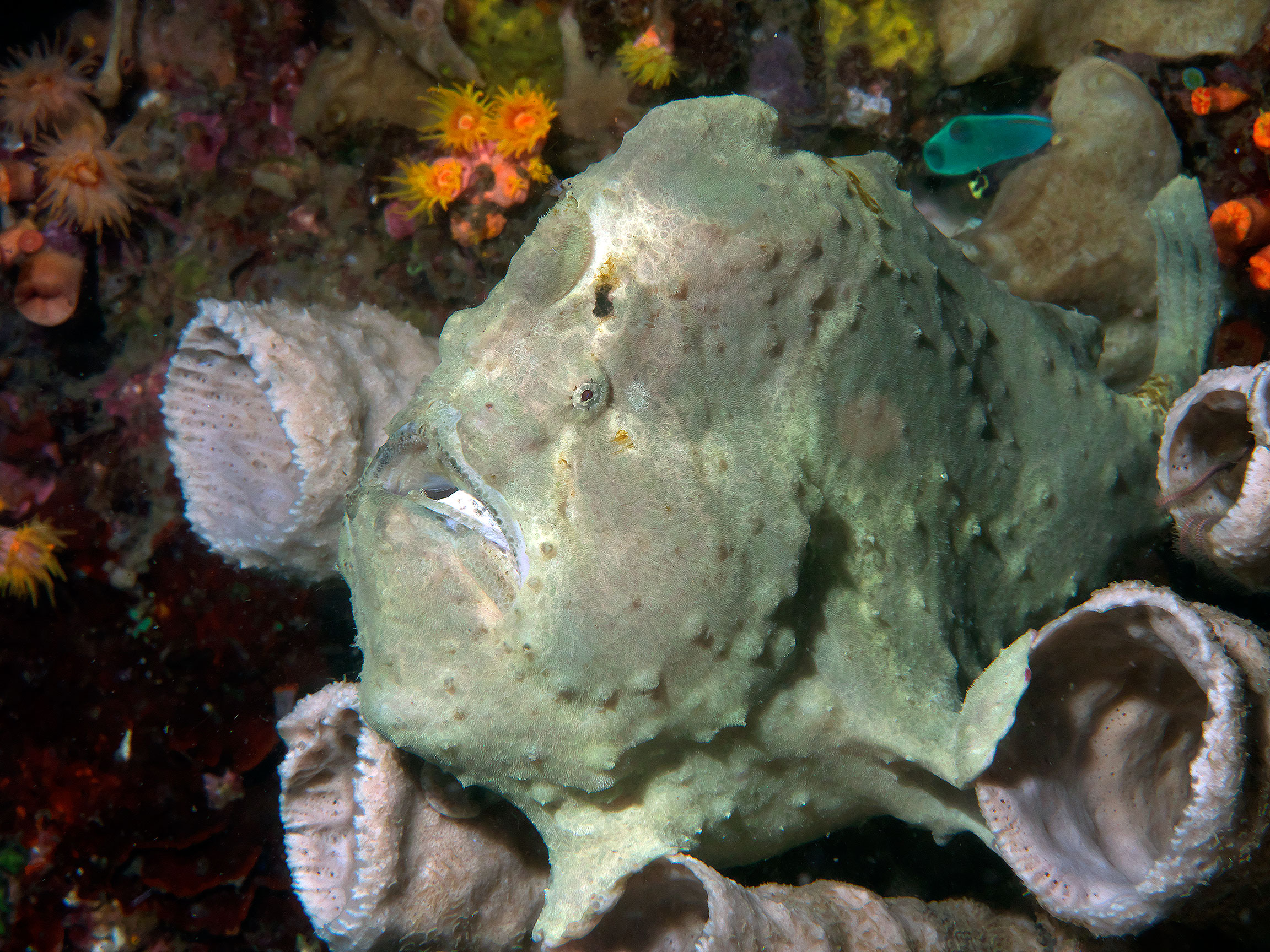 Frogfish © Tony Holm

[Pansonic GH-4,

Nauticam

housing, Sea&Sea

YS-D1 strobes

]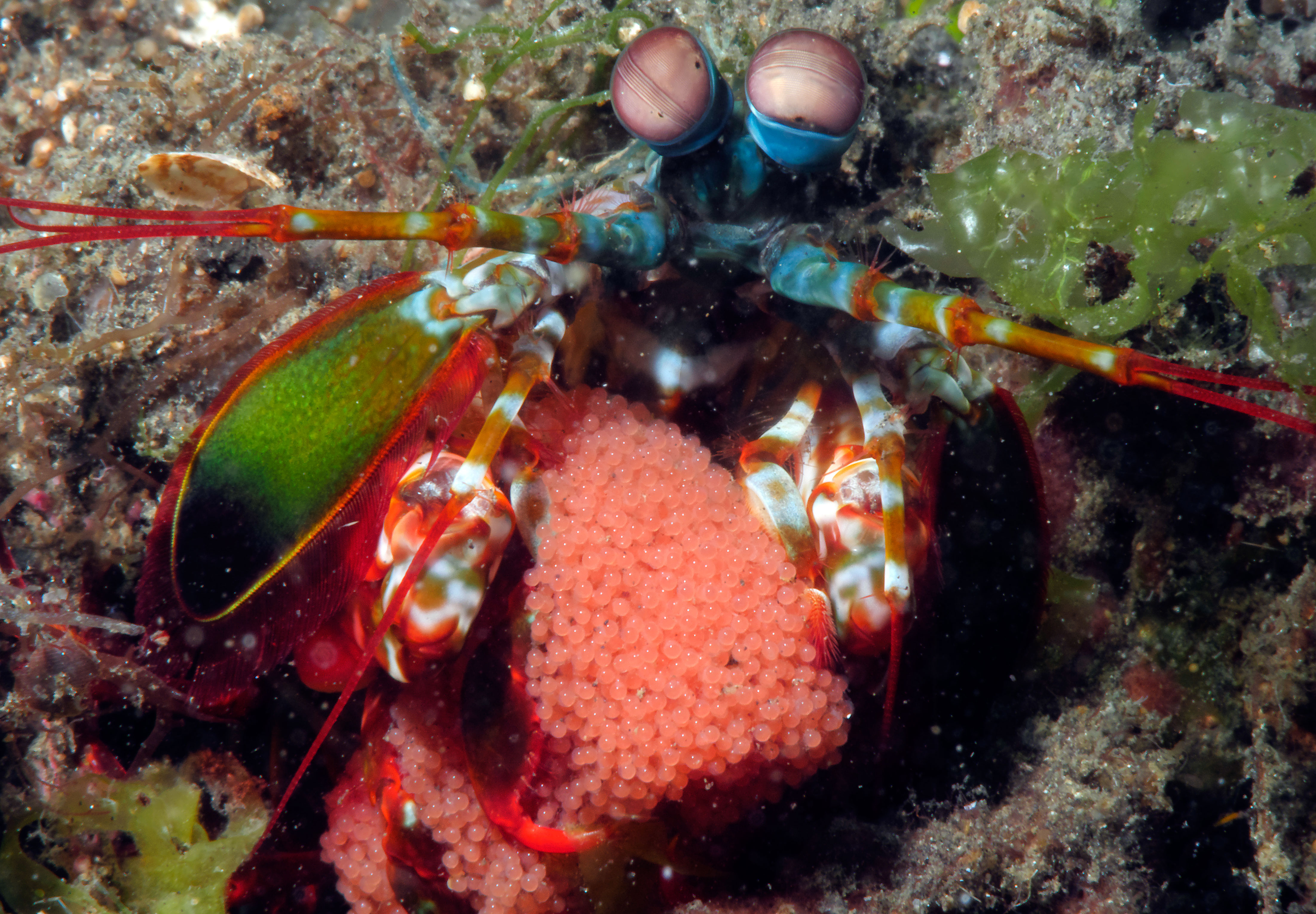 Mantis shrimp © Tony Holm
[Pansonic GH-4, Nauticam housing, Sea&Sea YS-D1 strobes]