Nauticam SMC close up lens is specifically deigned and made for underwater use and gives a magnification factor of 2.3x. (+15)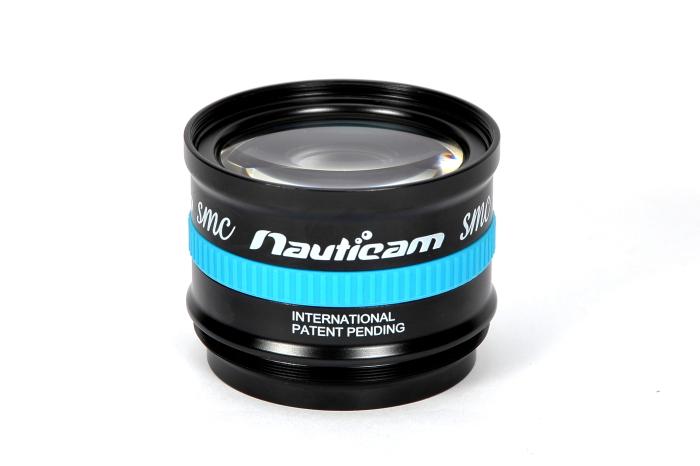 Nauticam is pleased to introduce an underwater macro photography lens design providing
higher magnification than competing systems with unprecedented image quality.
Breakthrough Lens Design
Prior to the Super Macro Converter, achieving "super macro" underwater meant using tools that were
designed for in air use. These tools simply do not take into account the physics of shooting in water.
Uncompromised Optical Quality
The Super Macro Converter is constructed from lenses are precision crafted of specially formulated low
dispersion optical grade glass, ground to the most demanding standards.
Stunning Magnification
When combined with a full frame camera and a 100mm or 105mm macro lens, the device converts the
optical system to provide a maximum of 2.3X magnification factor.
Ample Working Distance
Even at the maximum 2.3X magnification, there is still more than 50mm of working distance between the
front element and the subject with 100/105mm macro lenses.
Avoiding Diffraction
Due to the overall superior optical performance of the SMC it is possible to shoot larger apertures with
excellent image quality.
More information: [here]