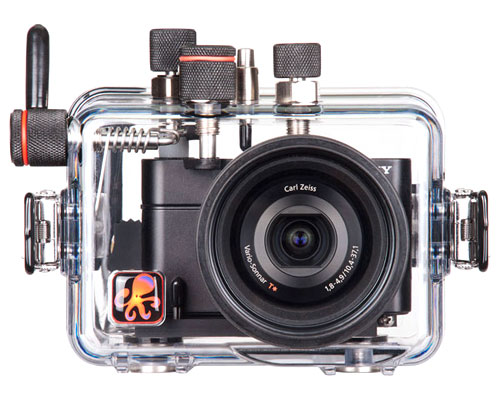 Unleash your creativity with Ikelite & Sony RX-100II camera with wide angle and macro options.
The Ikelite housing for the Sony RX100II is just-right-sized for carefree travel and a comfortable hold with or without a thick glove. All important camera functions are at your finger tips using a series of heavy duty, custom made mechanical controls. A built-in air cushion is our secret for reduced possibility of fogging due to trapped moisture and superior buoyancy control - especially important for shooting steady HD video.
Expand your system by adding one of Ikelite's excellent strobes and optional tray with release handle(s), attached with two screws for improved stability underwater and quick break-down during travel. Tray and handles provide superb handling above and below water and act as a jump-off point for your lighting system
.
Our housings are built by hand and individually tested for fit, function and waterproof integrity.
More information about the product [here]