LATEST NEWS
2019-11-13:

0 comment(s)

2019-11-04:

0 comment(s)

2019-10-28:

0 comment(s)

2019-10-21:

0 comment(s)

2019-10-21:

0 comment(s)

2019-10-14:

0 comment(s)

2019-10-08:

0 comment(s)

2019-10-01:

0 comment(s)

2019-09-26:

0 comment(s)

2019-09-05:

0 comment(s)
Date: 2019-11-13 07:17
This compact converter lens is independently waterproofed and can be used with the TG-6 housing in the water in or out of the housing. It produces a circular 180º fisheye effect at full 25mm wide angle, but can be zoomed through for a diagonal fisheye perspective and even great macro shots as well.
Read more and view the amazing images taken with a compact camera and an external lens.
Check out the Ikelite 6" dome and Olympus circular fisheye lens set and order it here!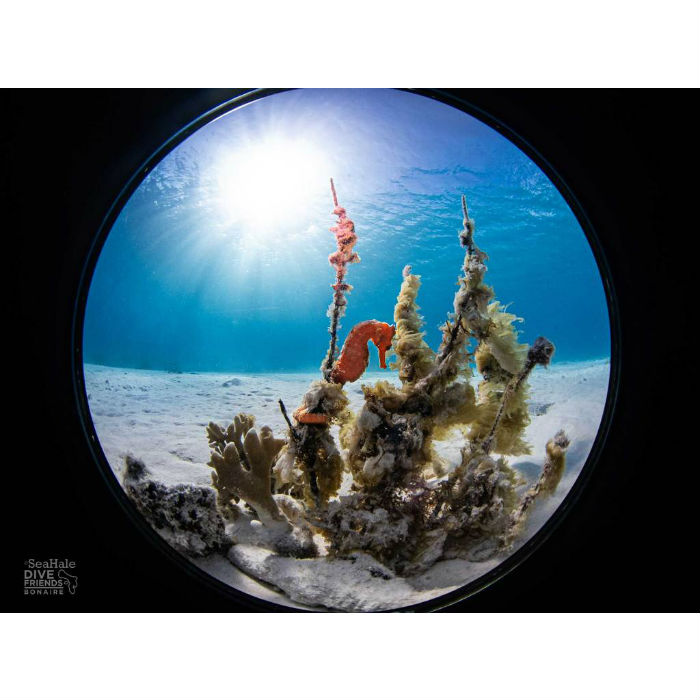 ---
Date: 2019-11-04 13:27
Fantasea just started their November campaign and you can of course take full advantage for the campaign at Exposure Underwater.
From November 4th to No November 30th Fantasea's already competitive prices are lowered on selected products.
The Sony a6500 V2 set with UW-housing and flat port is heavaly reduced in price. And so are several other products. View which Fantasea products are a part of the campaign below.
Check out the Fantasea a6500 set and order it here!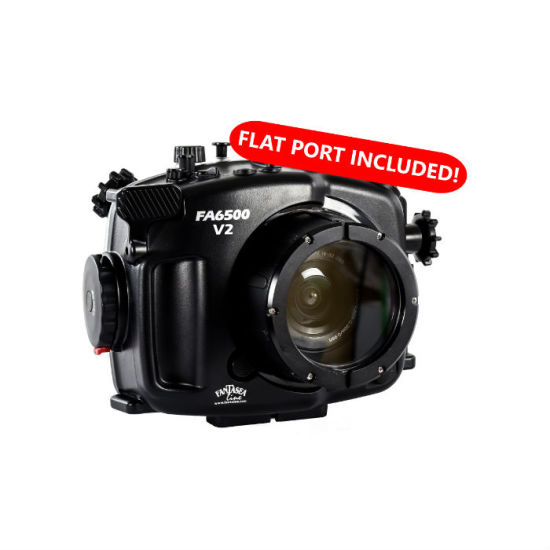 ---
Date: 2019-10-28 08:34
The Atomos line of monitor/recorders has allowed DSLR and Mirrorless shooters to exceed the inherent compression-induced image quality and recording duration limitations of their cameras when shooting video. You have the choise of different monitor housings and HDMI 1.4 or 2.0.
Learn more about the differences and watch the video made with a NA-GH5V and Ninja V with HDMI 2.0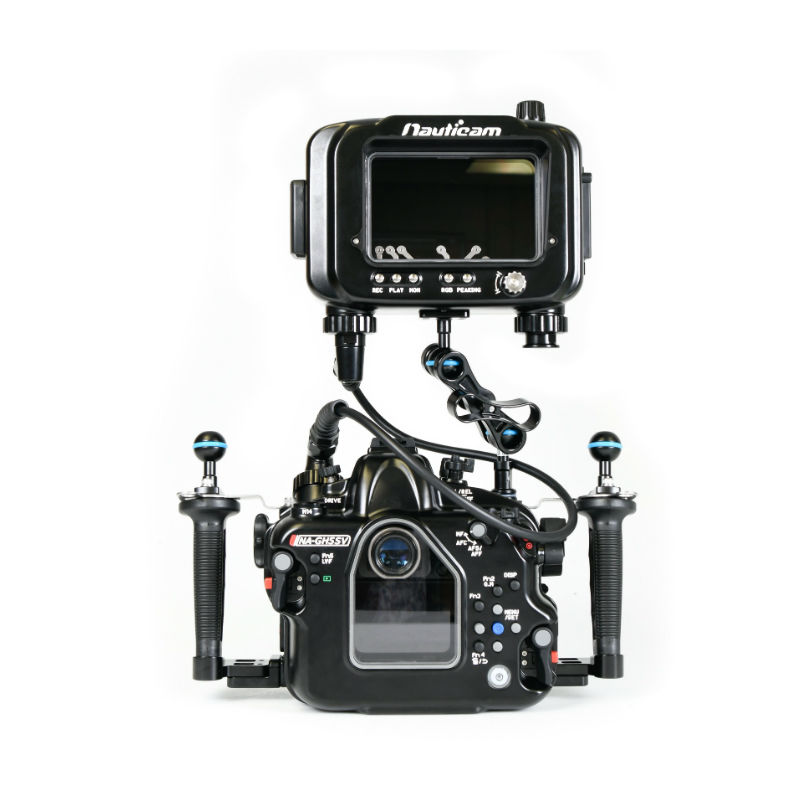 ---
Date: 2019-10-21 10:34
Both the NX Compact Macro Port (#56201) and the Compact Macro Port S ll (#30112), which has been designed to be used with the NX Compact Dome Port will be discontinued from October 1st 2019
Latest Sea&Sea port charts.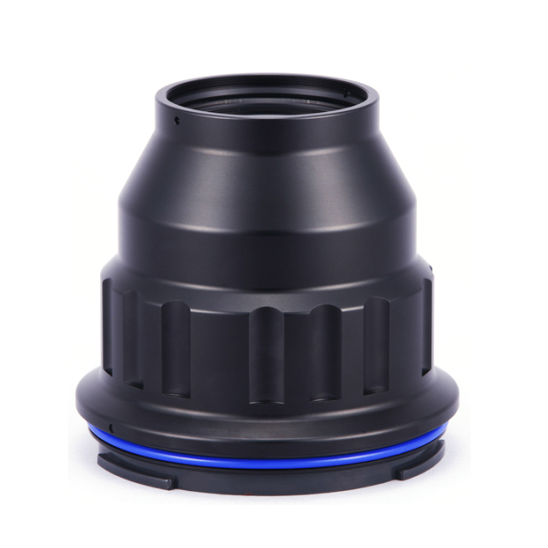 ---
Date: 2019-10-21 00:00
Enjoy our latest Uppströms October newsletter.
Wideangle!
Tips and tricks with a few new products on the market
To read Uppströms October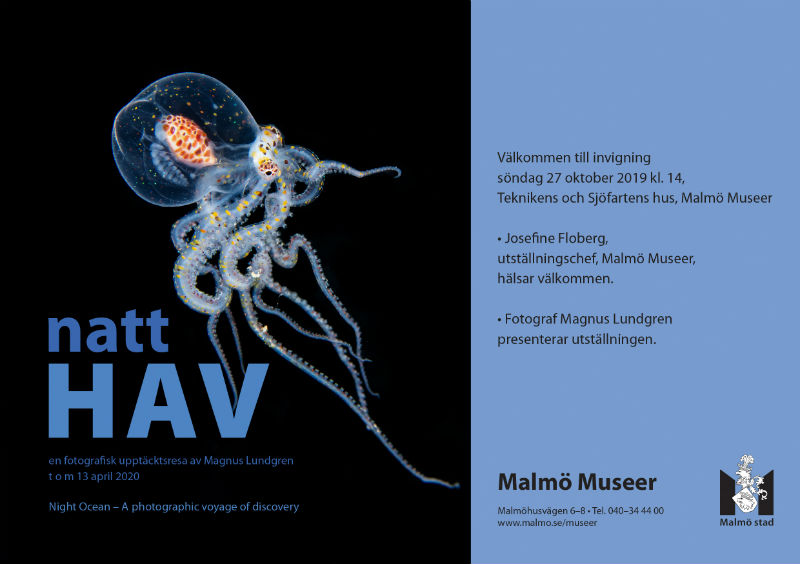 ---
Date: 2019-10-14 08:59
Fantasea presents their new comapct UW-housing to Canon G7X MKIII camera.
There will be 2 versions to choose from. One housing that include their hybrid vacuum system and one housing that has the M16 bulkhead installed for later mounting och the vacuum system.
Fantasea housings Housing is manufactured to the highest professional standards of function, style and durability. It is depth rated to 60m and is fully functional with ergonomically designed and labeled controls. The Fantasea FG7X III Housings are the ultimate waterproof home for the Canon G7 X Mark III camera.
To read more visit our compact UW-housing category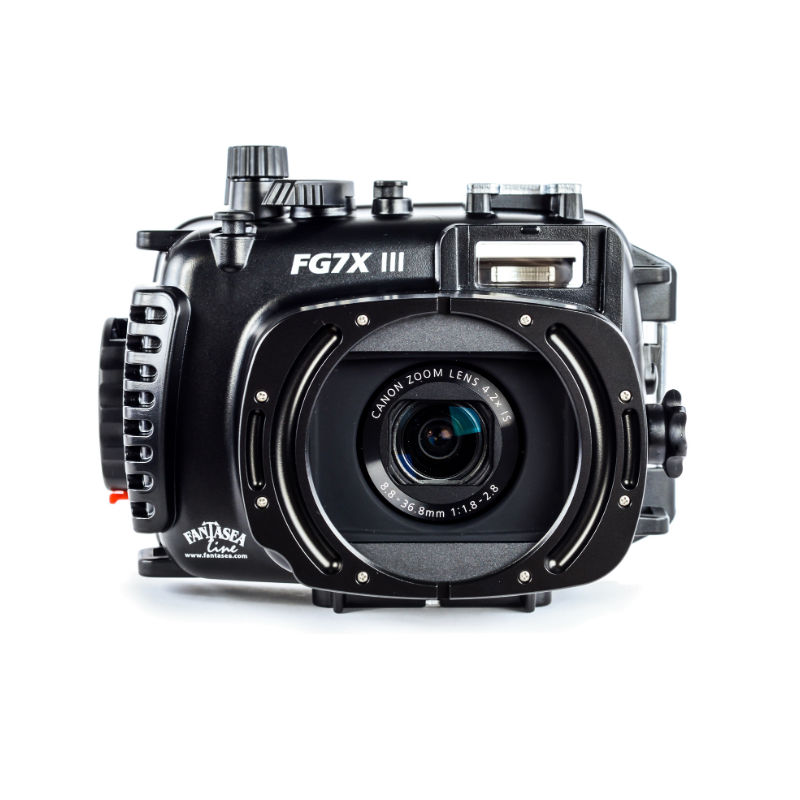 ---
Date: 2019-10-08 09:25
Today almost any camera in a housing can achieve wide angle by mounting sharp wide lenses outside the ports. We know how to make it work on GoPro and action cameras, compact housings or even in front of a mirrorless or DSLR flatport.
To read more please have a look at our Lenses UW category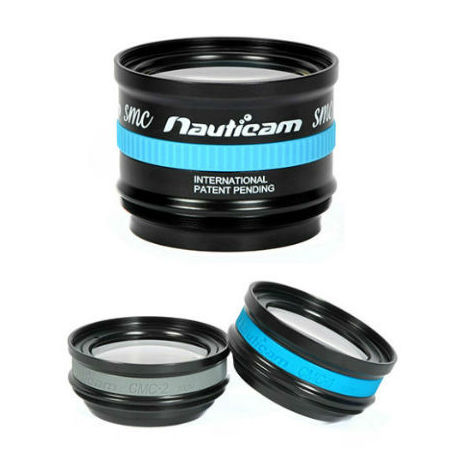 ---
Date: 2019-10-01 09:49
The NA-7RIV is Nauticam's latest UW-housing for Sony's high-resolution full-frame mirrorless camera.
The NA-A7RIV housing inherits the core design elements from the Nauticam pro DSLR range, and bundles them in a more compact package. A patented port locking lever allows lens changes to be made in seconds. Opening the housing for quick battery and media changes is fast and easy with the locking housing latches
To read more please have a look at our Mirorrless housings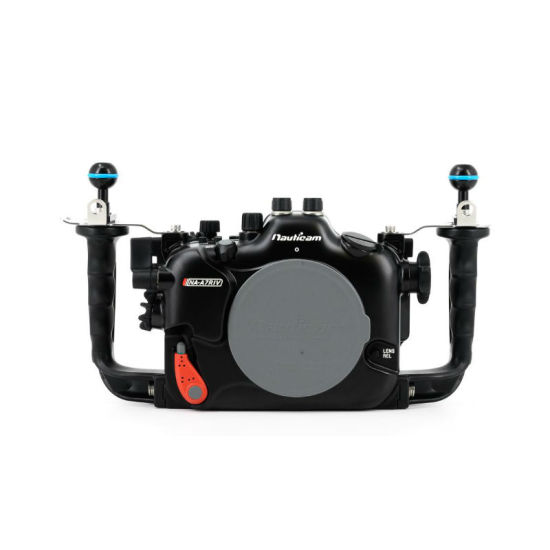 ---
Date: 2019-09-26 13:19
Exposure Underwater is proud to present Scubalamp, a comprehensive lamp and arm range specially designed for the needs of the UV photographer and UV videographer. Everything from a super-light lamp that is attached directly to the dive mask to other unique products such as UV flash-focus light-video lighting in one unit. Powerful lamps with output up to 24 000 lumens for video or "off-camera-lighting" technology.
To read more please have a look at our latest edition of Uppströms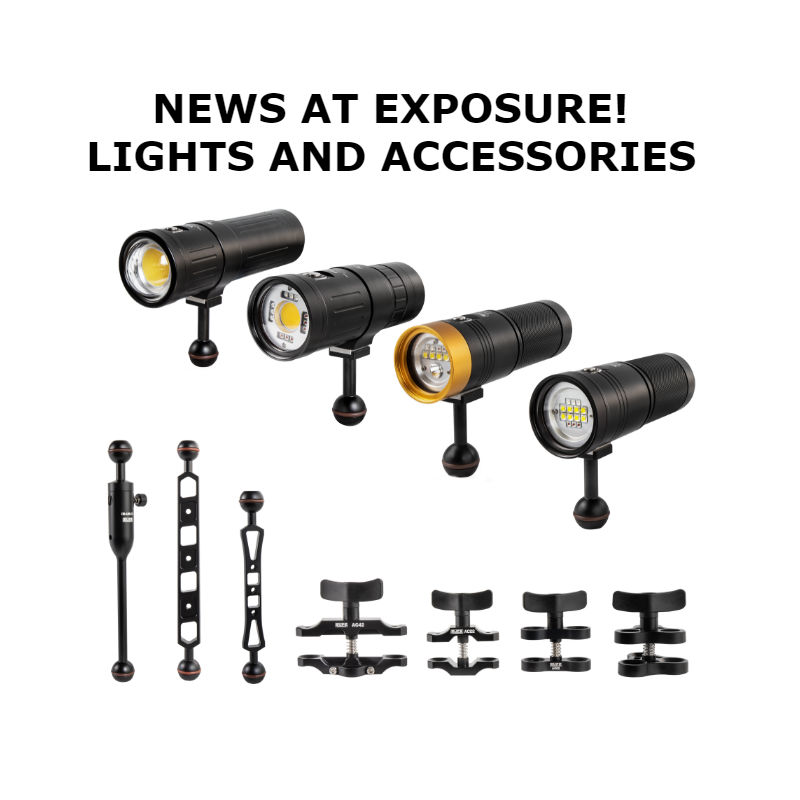 ---
Date: 2019-09-05 14:27
Enjoy our latest Uppströms September newsletter.
Tips and tricks with a few new products on the market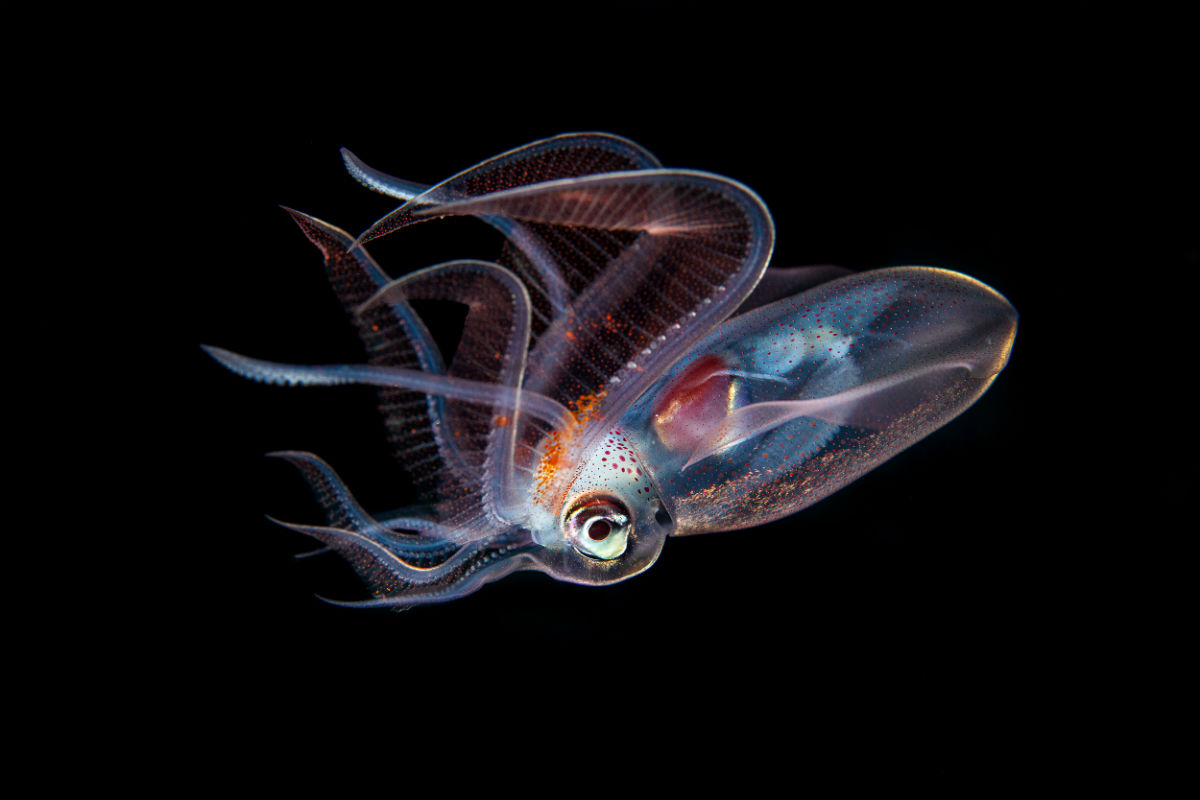 ---