LATEST NEWS
2019-01-16:

0 comment(s)

2019-01-10:

0 comment(s)

2019-01-04:

0 comment(s)

2018-12-28:

0 comment(s)

2018-12-21:

0 comment(s)

2018-12-04:

0 comment(s)

2018-12-04:

0 comment(s)

2018-11-07:

0 comment(s)

2018-10-23:

0 comment(s)

2018-09-27:

0 comment(s)
Date: 2019-01-16 08:36
Check-out payment with Klarna on Exposureunderwater.com

In our continuous efforts to improve we have implemented Klarna Check-out payment solution on our site. Klarna is one of Europe's largest banks and is providing safe payment solutions for 60 million consumers across 100,000 merchants in 14 countries.
Fast, easy and safe payments!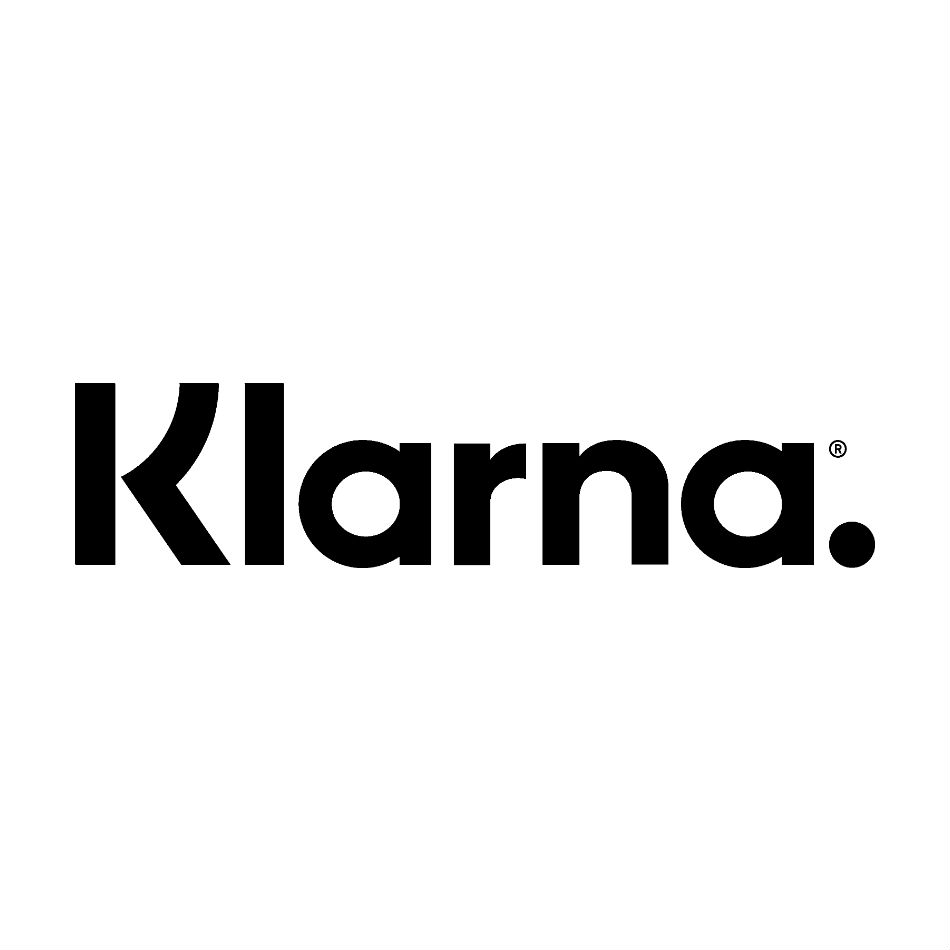 ---
Date: 2019-01-10 08:11
A compact strobe kit with Inon's excellent professional D-2000 strobe together with a complete arm set made of high quality aluminum.
The D-2000 offers highly accurate S-TTL Auto mode by transmitting built-in flash light to an external strobe regardless of make or model of camera. The S-TTL Auto does not require any complicated setting. A complete set ready to be used.
In stock for immediate delivery.
To read more or order the D-2000 Strobe kit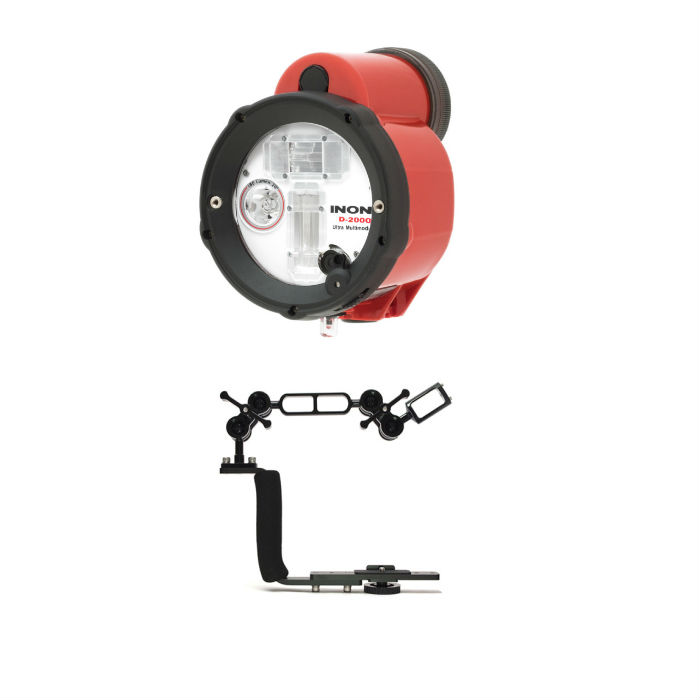 ---
Date: 2019-01-04 07:36
The new big glass dome in stock in at Exposure Underwater!
This is a 230 mm highly versatile BK7 crystal glass dome port compatible with various fisheye and wide-angle lenses. And it is dressed with velvet inside to avoid any flare and mirror ghost image in the shot. Highest image quality, also suitable for half-underwater-half-topside images. And image quality will be even better when used with an Internal Correction Lens. The dome use two different anti-reflective coatings with silicon-dioxide to effectively suppress flare and ghosting. As a result, the refractive index of each port is reduced to less than 0.01% and the domes produce extremely high-contrast images.
Specification: Dimensions 250 x 120 mm. Weight 2100g. Depth rating 100m. Construction: corrosion-resistant aluminum alloy including optical dome cover and case.
To read more or order the Optical Dome II 230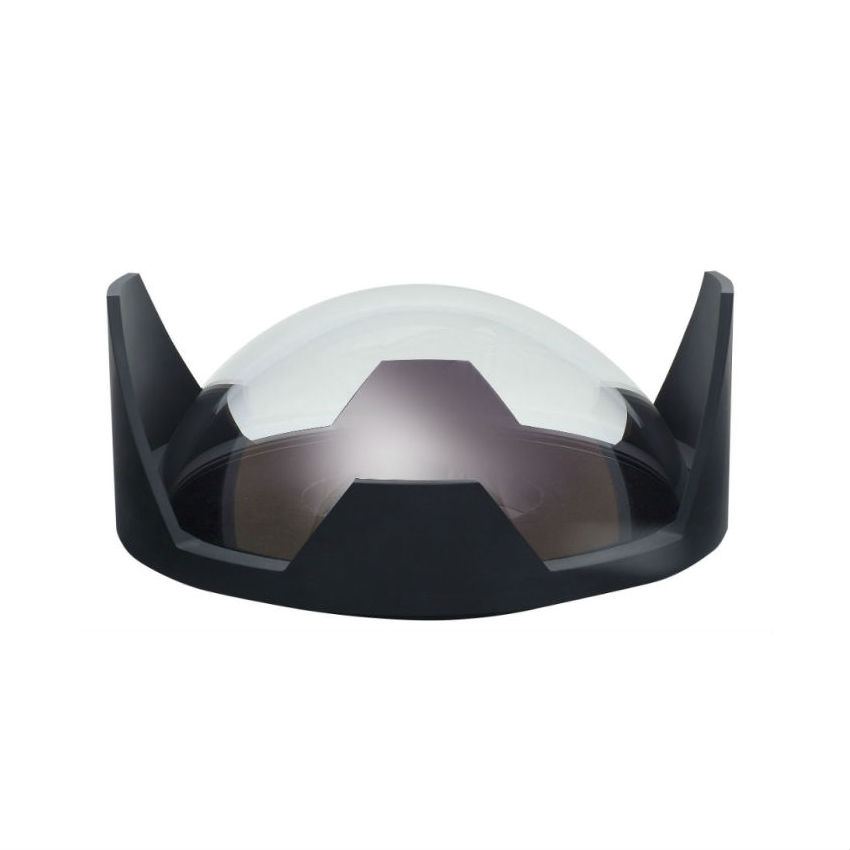 ---
Date: 2018-12-28 12:43
Happy New Year from the Exposure Underwater team, Magnus and Andreas. Both of us want to thank you all for a great 2018 and we look forward to an even better 2019 in the company of you.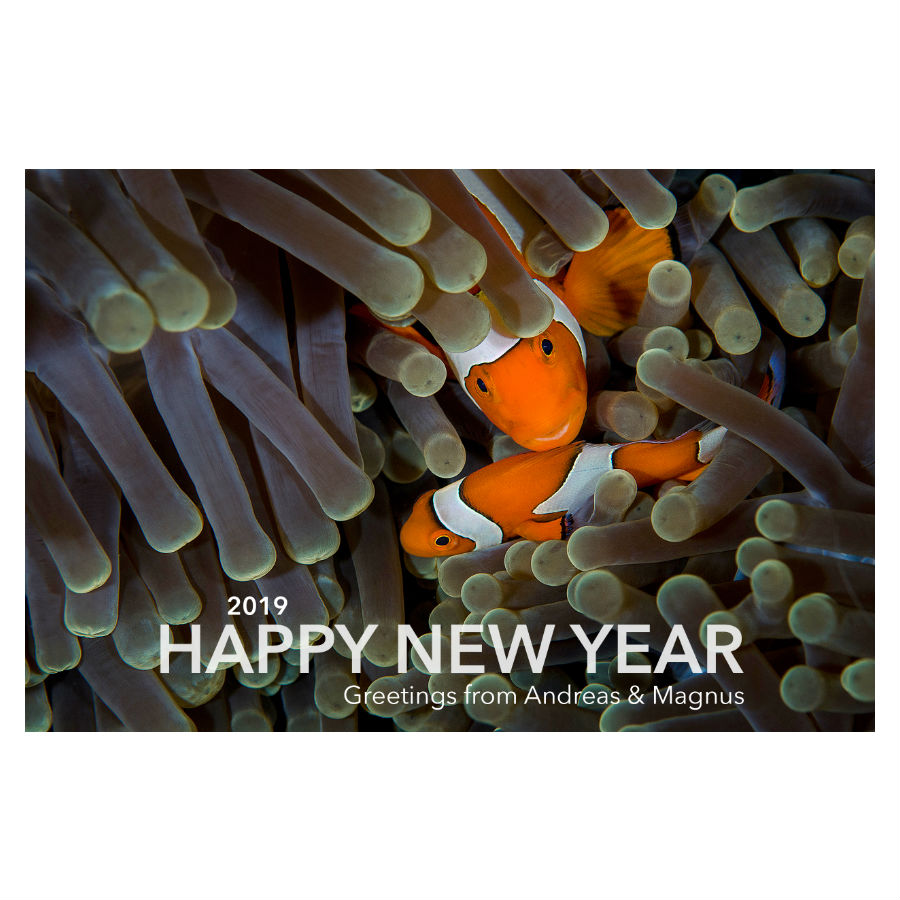 ---
Date: 2018-12-21 08:29
Inon Front Cover 110 is made of neoprene and are used with Inon Z-330/D200 Strobe & Wide lens with lens hood attached.
Read more about the Front Cover 110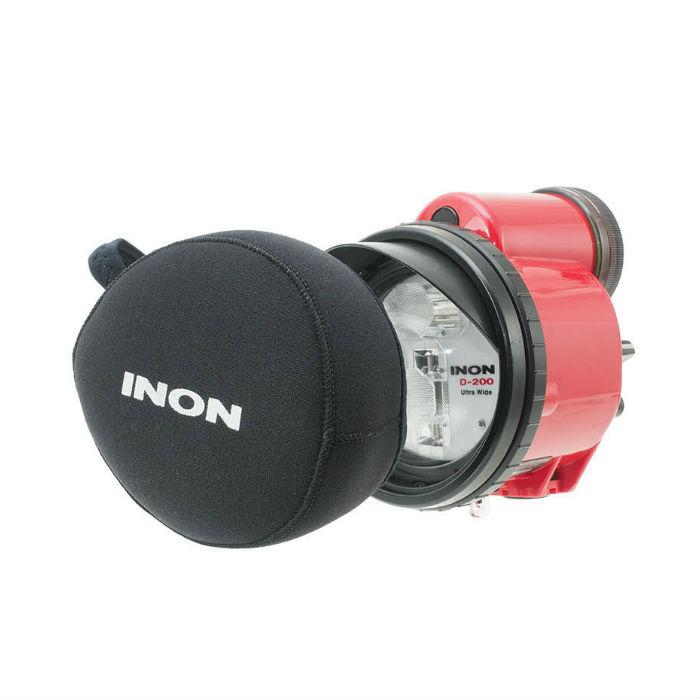 ---
Date: 2018-12-04 07:26
Magnus Lundgren testing the bag CB70 Square Grouper from Cinebags in the field.
So I brought the Square Grouper with me to Galápagos. It had many different uses for me as UW photographer.
On route/flight
If you want to travel with the UW-housing mounted to your destination you can keep housing, ports and even strobes and arms etc in the bag in the cabin. It is protected from scratching the equipment, and harder hits as well, and there is plenty of space. On this trip I choose to not use it when flying as I had so much other hand luggage, so I simply collapsed the empty CB70 Square Grouper and packed it into my diving bag with all my other diving gear and brought it along.
On location
I used it frequently on location to have my assembled UW-housing in it. Useful when doing day excursions for diving and snorkeling, as it is a great way to bring along a fully assembled underwater DSLR camera with strobes and arms, and other stuff as well. When staying at a hotel in San Cristobal, I could use the bag as a rinse-tank as it holds water. On the liveaboard I used this super-quality bag to keep ports, tools, smaller handy stuff and my vacuum kit up around the camera benches on the Galápagos Master boat. Everything is very safe and protected when it is inside the bag. And if the rinse tanks where full or the water was so-so in the public rinse tanks onboard, then I temporarily emptied my stuff that was inside the Square Grouper and used it as my private rinse tank with fresh water. Very versatile.
Magnus opinion
Very useful item, a bit costly, but when you feel the quality of the product you understand and accept the price-level. Highly recommended, and you probably save money in the long run from avoiding damage and by keeping your camera in a padded bag that helps to reduce vibrations that is so bad for electronics.
Read more about the Square Grouper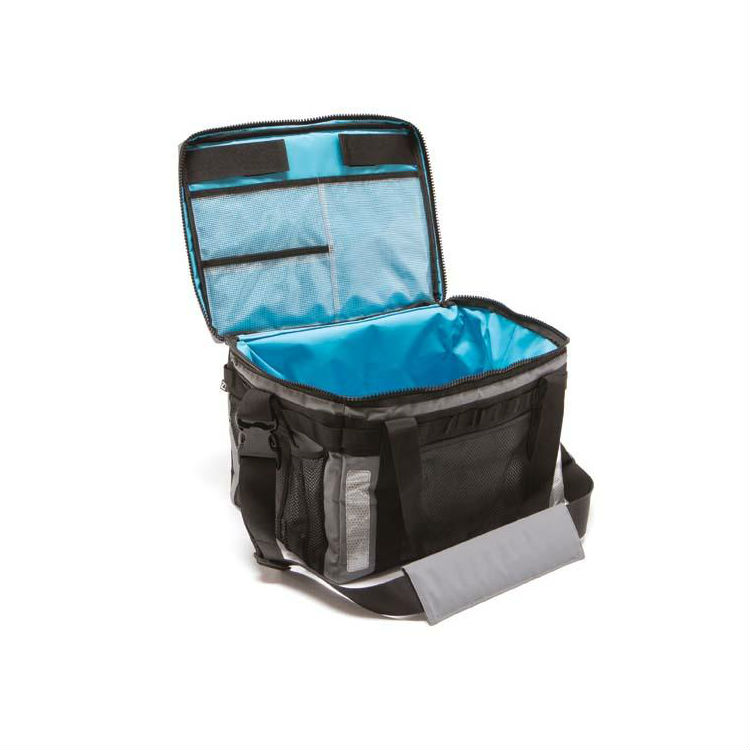 ---
Date: 2018-12-04 07:21
Magnus Lundgren tested the bag "Lens smuggler" from Cinebags on his trip to Galápagos.
On route/flight
This is a carry-on solution for the traveling photographer that is marketed as a "personal item" since many airlines allow the traveler with one carry-on luggage but also one "personal item" for the computer. This bag is a great tool and it is prepared to fit in many lenses and camera including a great computer compartment and even two more pockets for other stuff such as batteries that we have to carry on board these days. I managed to fit in three cameras, 6 lenses, computer, charger, batteries and more into to the bag and it looks like something in between a small carry on and a large personal item. Since the bag is so great I will use it for many things in the future as well, work and regular (non-photo trip) travels as well.
On location
On a liveaboard or in the hotel it is great to keep cameras and lenses in the bag for easy access and safe protection. Sometimes boats start rocking when you don't expect it to. If you accidentally have camera stuff on a table or on the bed they might fall down. The lens smuggler is a safe haven during the whole trip with cameras and lenses all in one place.
Magnus opinion
Great bag for the photo trip but I will also use it as a regular working bag. Out-standing quality make the price a bit on the high end but well worth it. Our first delivery to Exposure Underwater sold out in a couple of days but we will have another shipment coming to us within reasonable time.
Please note: We can of course not guarantee that airlines will accept the bag as a personal item as airlines have different rules and their personal judge carry-on bags differently as well.
Read more about the Lens Smuggler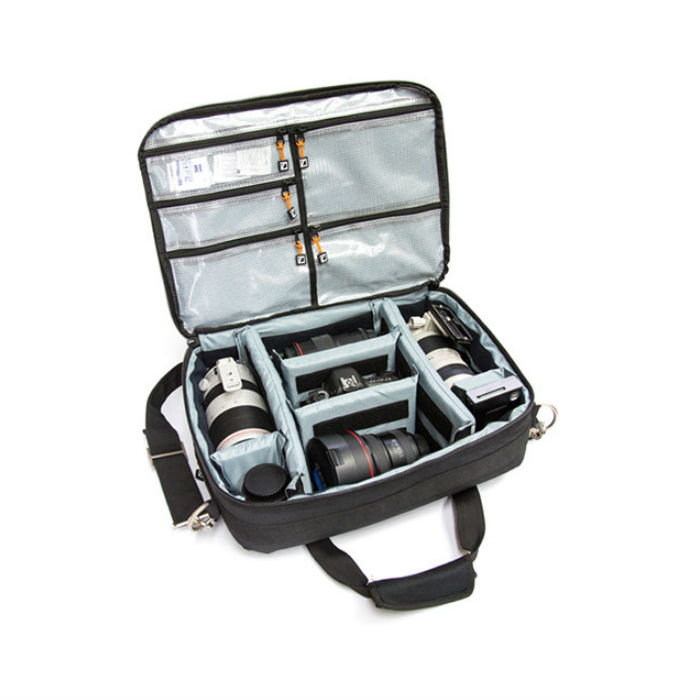 ---
Date: 2018-11-07 13:24
Exposure Underwater always continues to develop our product portfolio and this time we have incorporated the bag and case producer Cinebags.
It's not carry-on, it's personal. The CB27 Lens Smuggler.
Read more about the Lens Smuggler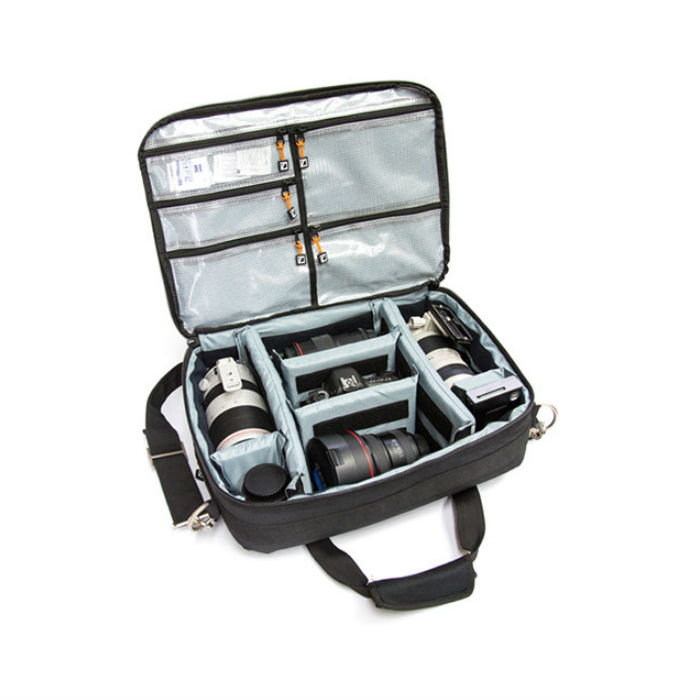 ---
Date: 2018-10-23 09:02
Ikelite continue to release the highest quality UW-housings. This time to the Nikon Z7 mirrorless camera
The housing will be fully compatible with the new and coming Z-mount lenses as well as your favorite F-mount lenses.
Read more about the Z7 housing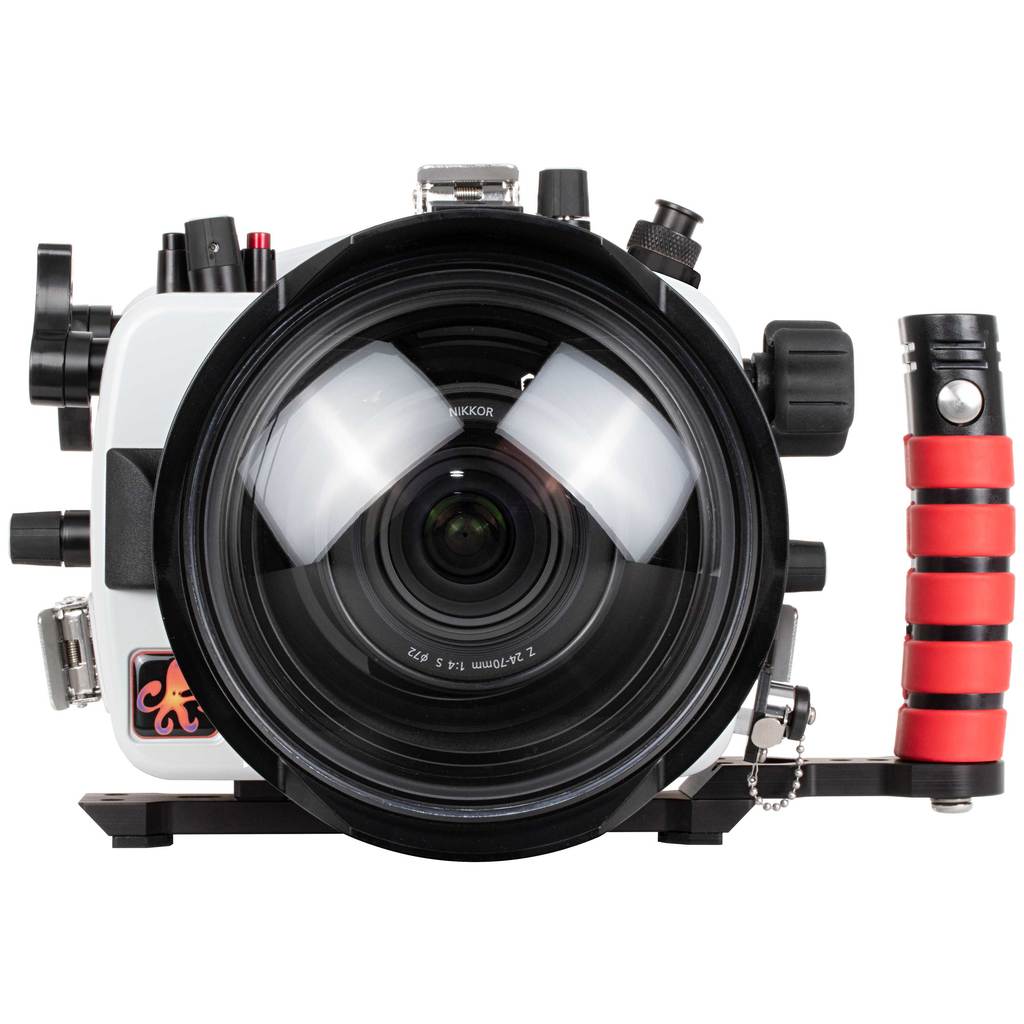 ---
Date: 2018-09-27 15:45
Sea&Sea continue to release the highest quality UW-housings. This time to the best selling mirrorless Sony camera a7R III.
Keeping up with a long tradition Sea&Sea's engineers have developed a new feture in the housing. A bouyancy compartment which can also be used as a extra battery compartment. Inovation and quality are synonymous with Sea&Sea..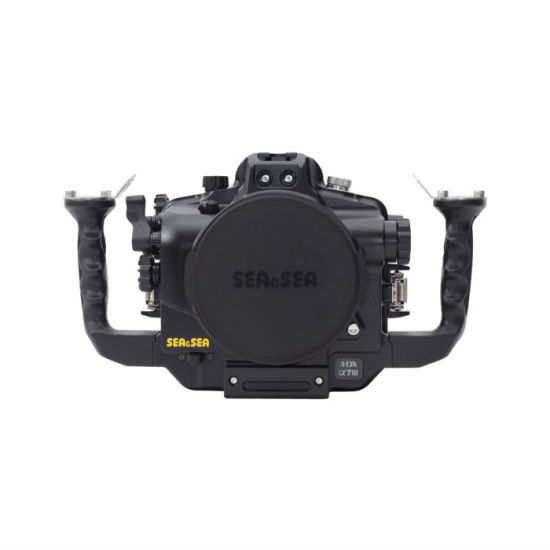 ---