Ikelite TTL Underwater Housing for Panasonic Lumix LX100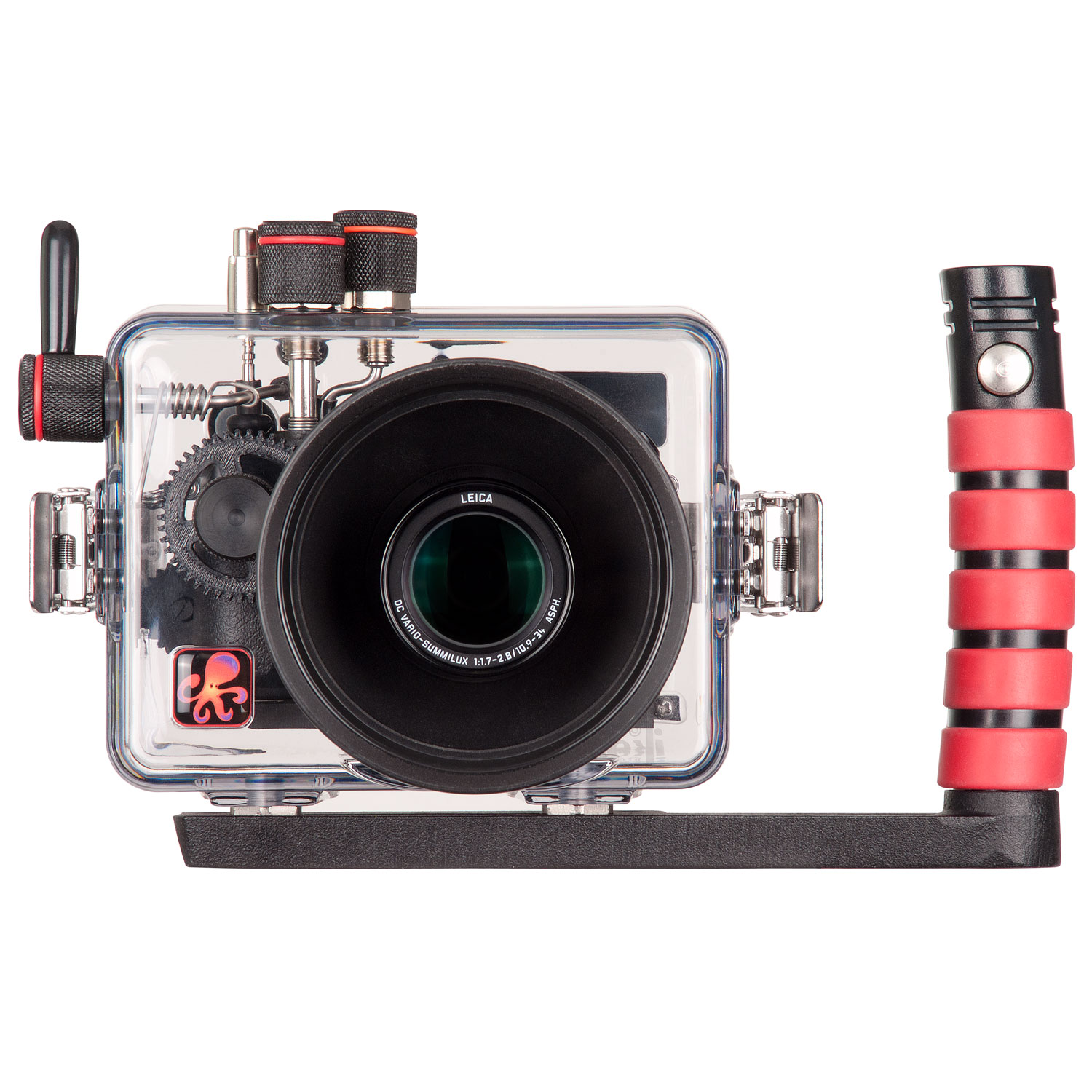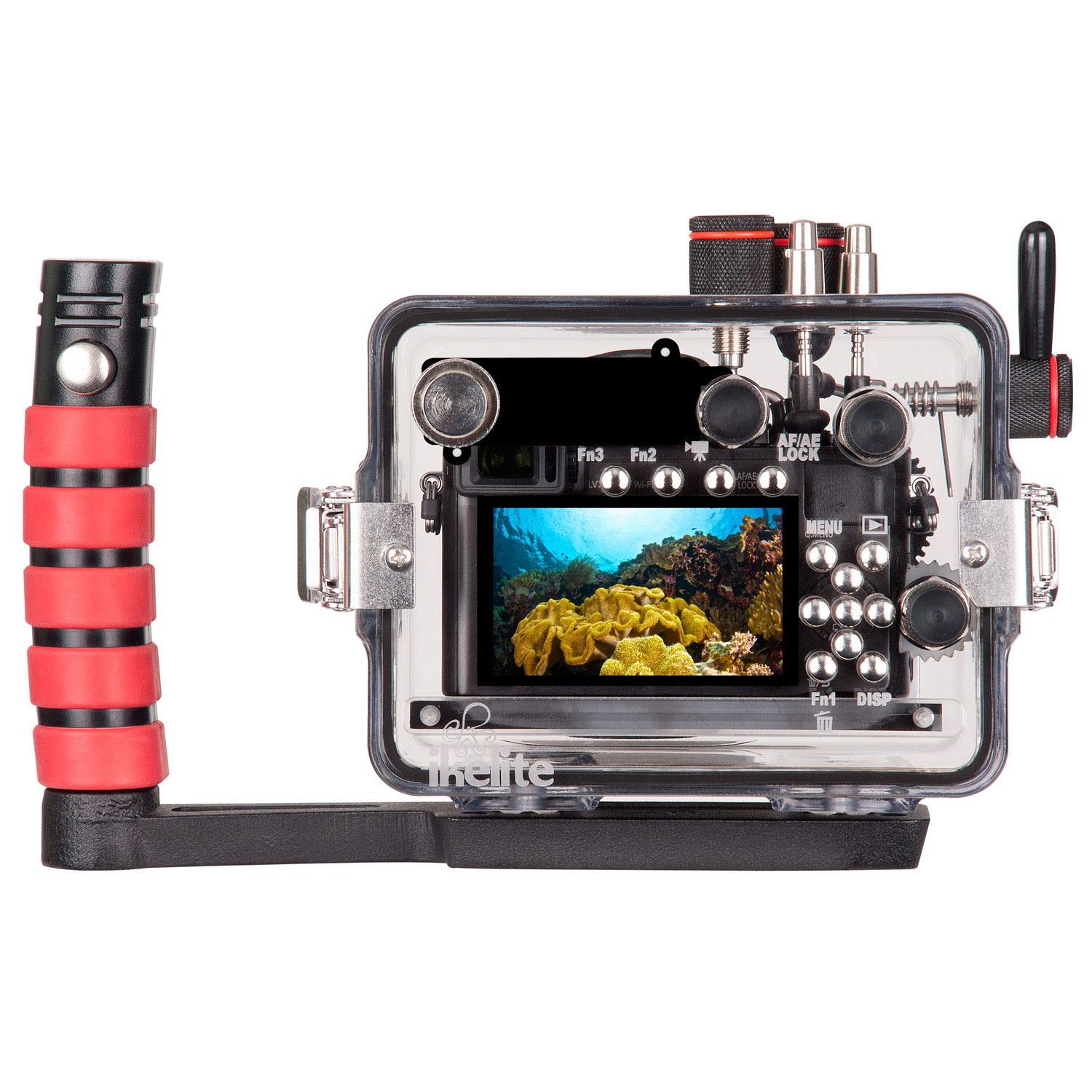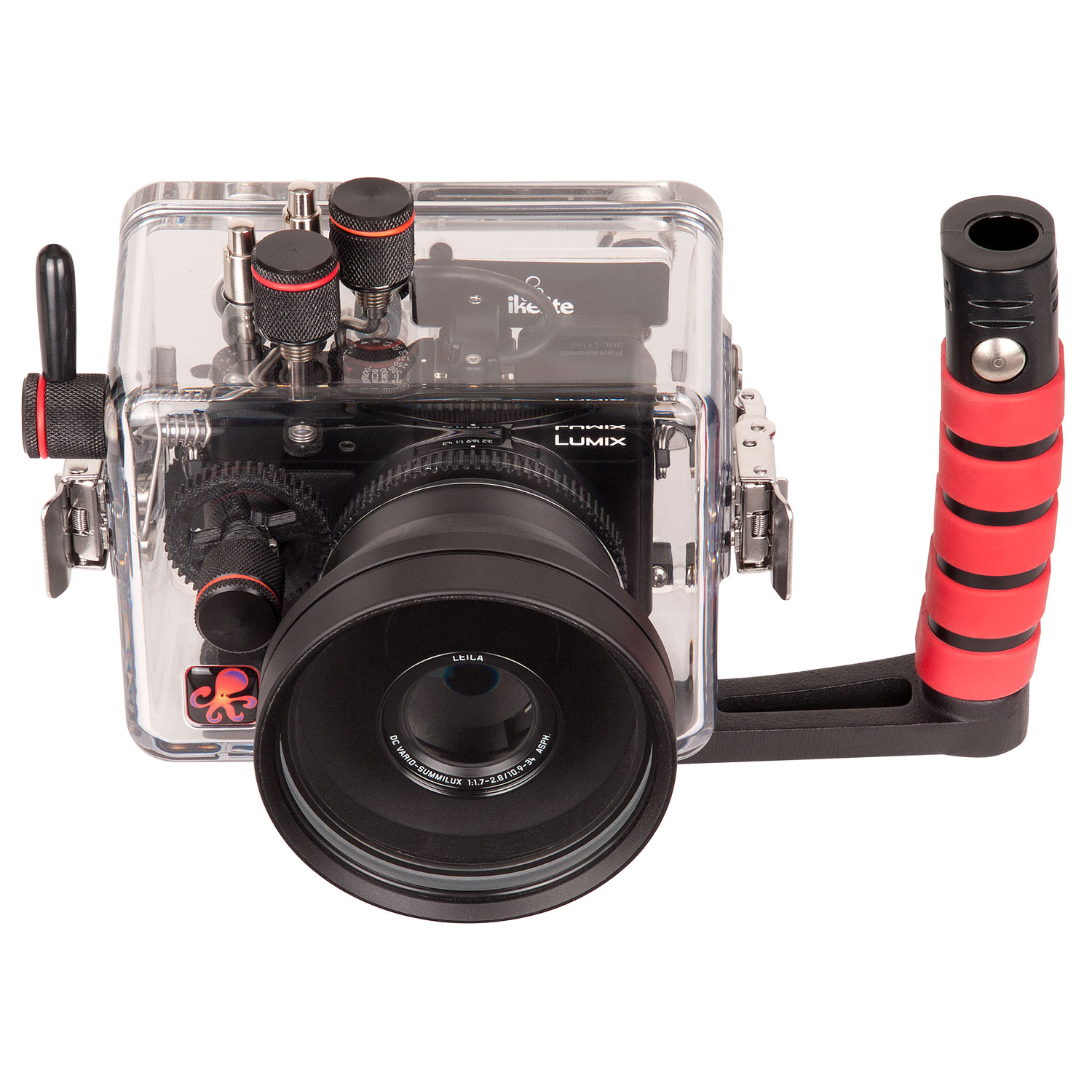 About the camera.
The LX100 combines a super fast lens with a massive micro four-thirds size sensor with 1.5x the effective size as compared to the Canon PowerShot G7 X or Sony Cyber-shot RX100 Mark III. It also sports a TTL flash hot shoe, which means you don't have to rely on the camera's built-in flash for automatic strobe exposure.
The LX100 isn't just great for stills. Panasonic continues to lead the way in high definition video by offering 4K resolution at 30p and 24. Combine this with the built-in time-lapse function and you have all the tools you need to put together a fantastic video in, under, and around the water.
About the housing.
Built in TTL or "Through-The-Lens" flash metering means the strobe interprets information from the camera to vary flash duration and properly expose an image.
Sync Cord Connections. The Ikelite-style electrical bulkhead is widely recognized as the most reliable waterproof strobe sync connection available. In order to communicate with the camera, compatible Ikelite DS strobes must be connected to the housing's electrical bulkhead using a single or dual TTL sync cord.
Wide angle + macro. The housing port is designed to accept color filter, wide angle, and macro options for 3.9-inch diameter ports.
Construction. There's no greater assurance than being able to see the o-ring seal. Simply close the two double-passivated stainless steel locking lid snaps, and see the o-ring form a solid black, watertight seal.
Even stainless steel isn't 100% immune to oxidation from exposure to saltwater. So we use a specially formulated polycarbonate blend that's lightweight yet provides all of the strength and durability you need as a diver, in a form that's fundamentally corrosion resistant.
Ikelite products are designed, built and tested in the USA. We use locally sourced, top-grade materials. Our housings are built by hand and individually tested for fit, function and waterproof integrity. We back our products with over 50 years of experience and service within the dive industry.
For more information [here]