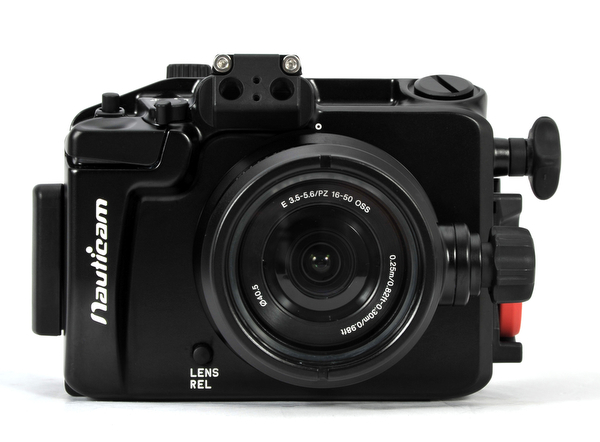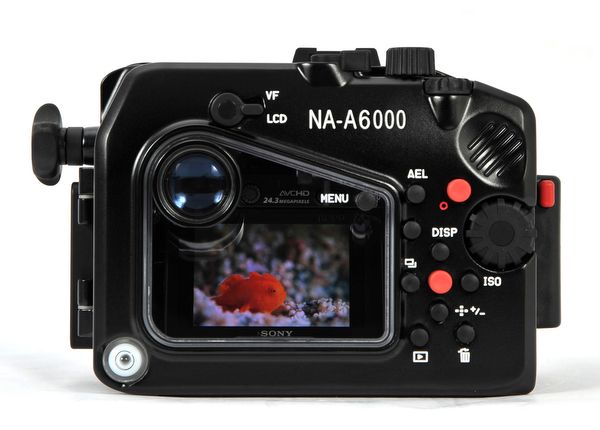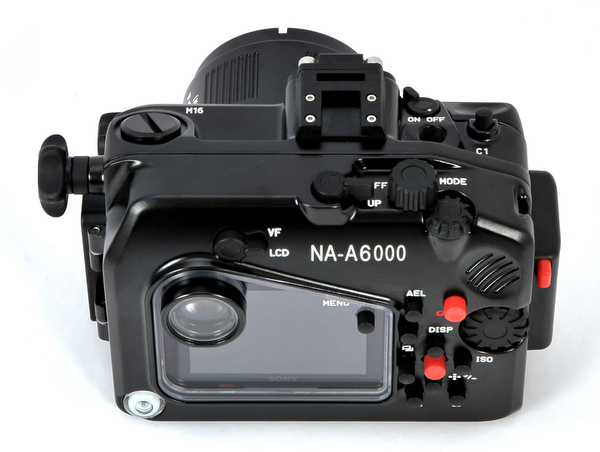 Nauticam UW housing NA-A6000 for Sony's exceptional mirrorless camera, the Alpha 6000 (A6000).
Nauticam has released details of their new housing for the Sony a6000 mirrorless camera. The NA-a6000 features one-handed control of both command dials, and the option of rear button AF actuation. In addition, the housing sports a redesigned (and colored) video record button and the option of switching from EVF to LCD and vica versa.
The Sony A6000. The A6000 stands atop the new Ax000 series of APS-C sensor mirrorless cameras from Sony. The Ax000 series takes over the very popular NEX line with a new naming convention and fresh cameras that seem to get better with every release.
For more information click [here]