High quality polycarbonate housing for the Canon EOS 650D & 700D. Compatible with both analog and fiber optic cables for two different use of manual or TTL strobe UW photography.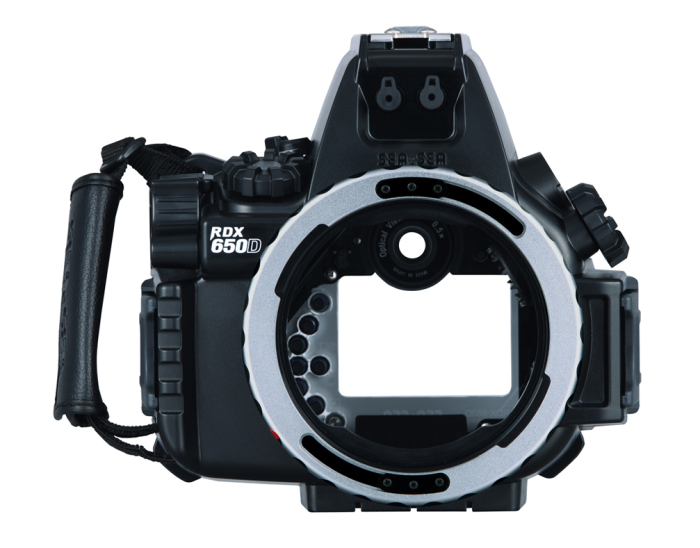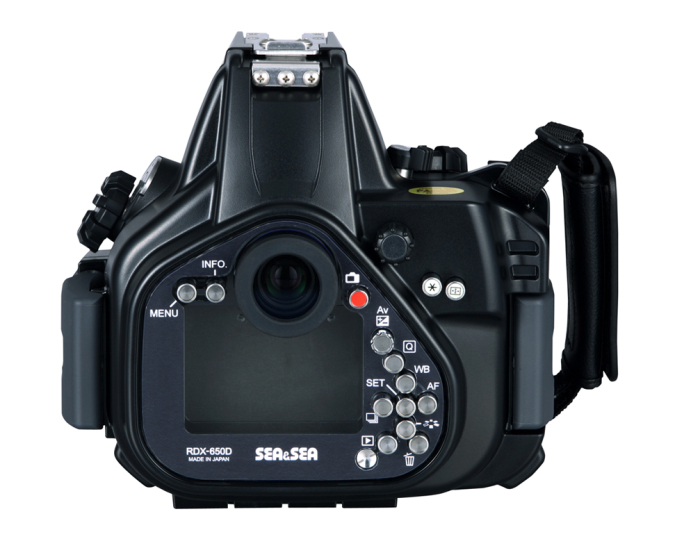 Mounting: Camera Quick Shoe for easy mounting and removal of the camera. Mounting the camera becomes a breeze. You need only to slide the camera quick shoe into the slot, up to the designated position. There is almost no need for complicated position and gear alignments so even beginners can easily mount a camera.
Ports various of ports including NX ports can be mounted with the RDX Port Base L or the RDX Port Base S in order to accommodate many kinds of lenses.
Strobe use: The RDX-600D is standard with two Fiber-optic cable sockets for water tightness. There are 2 options for use of (an) external strobe(s): 1) use (a) Fiber-Optic Cable (L-type) or 2) use a conventional sync cord (additional)customer-replaceable strobe connector (Optional Sync Cord 2 pin connector) is available.
TTL converter: YS Converter/C When using a YS Converter/C to enable the TTL auto adjustment, use a Sync Cord/N to connect it to a genuine SEA&SEA strobe. *Optional YS Converter/C 6 pin Connector is required.
More information
at Exposure Underwater
[here]