SUCCESSFUL PHOTO TOURS
---

Below you find exemples of the 80 successful expeditions lead by Magnus Lundgren. All the trips always have different goals, and some are true exploring into marine wilderness, while other places have such great photography opportunties that they must be visited several times.
Everybody is welcomed on these trips and I am happy to say that all type of divers join in.

Many are skilled photographers, others just started off taking uw images while some others come without a camera to enjoy the great diving. Everything, such as location, time and on local knowledge, is hand picked to enable best possible divng and great underwater photography.

---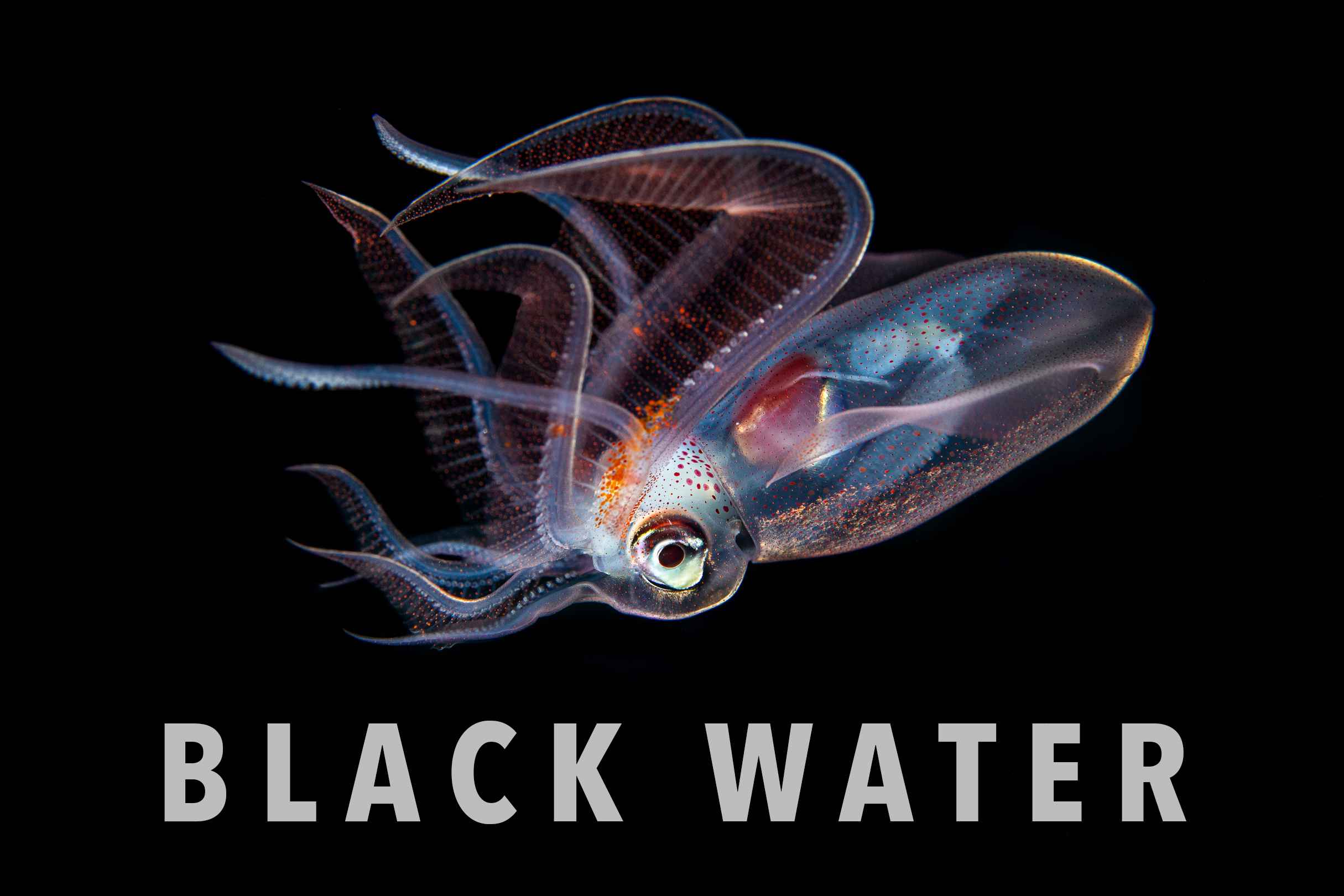 BLACK WATER PHOTOGRAPHY
in Balayan Bay, Anilao, Philippines
This week was set-up for "Black water photography". Even if we did a "bonfire" shoot one evening, and day dives when we had energy, the overall focus was real black water photography with a serious light set-up and a great team of spotters. We had targets like blanket octopus, flying fish, diamond squid, oarfish and paper nautilus and more and we bagged pretty much everything expect oarfish and larger blankets.


---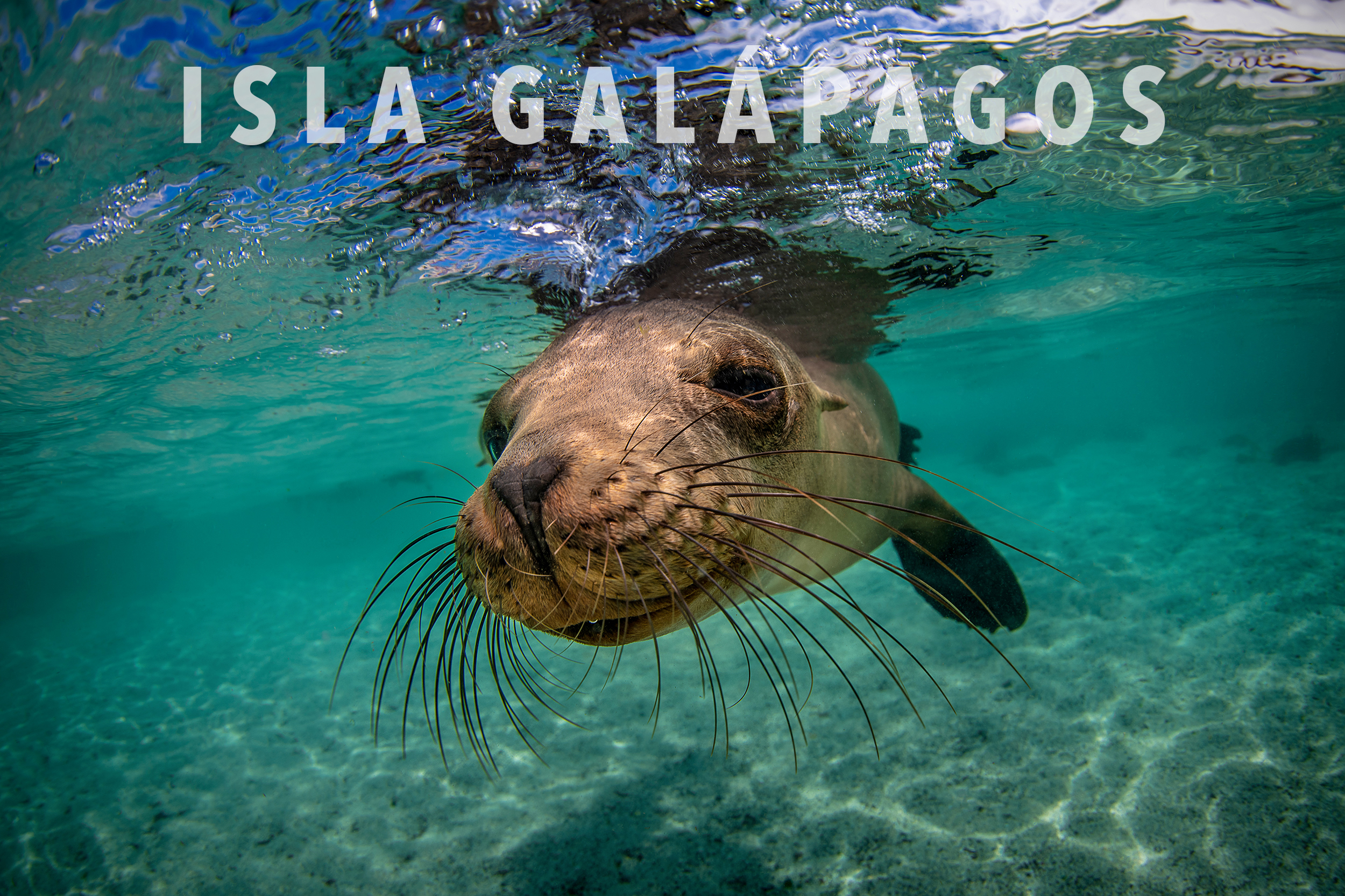 THE ONCE-IN-A-LIFE-TIME TRIP
Extraordinary Galápagos Islands, Ecuador
Galapagos Islands is always an extraordinary destination and every visit Magnus find the experience different. Usually we plan for the prime whale shark season with a good boat with great dive guides catering well for underwater photographers. We always get great action packed dives around Wolf and Darwin, where we hope for schools of hammers and many big whale sharks . This is also the best place for other action such as eagle rays in formation, Galapagos sharks cruising in the current, silky sharks in the blue, turtles and dolphins.
Heading south towards the island Isabela we continue with turtles in cleaning stations, penguins, sea lions, fur seals, diving birds, Mola molas, bullhead sharks, sea horses, red-lipped batfish and endless schools of trevallies, tunas and marine iguanas.
What a place! This is a world prime dive location for good reasons and for many people a "once in a lifetime destination" but everbody always want to go back again and again as soon as possible.


---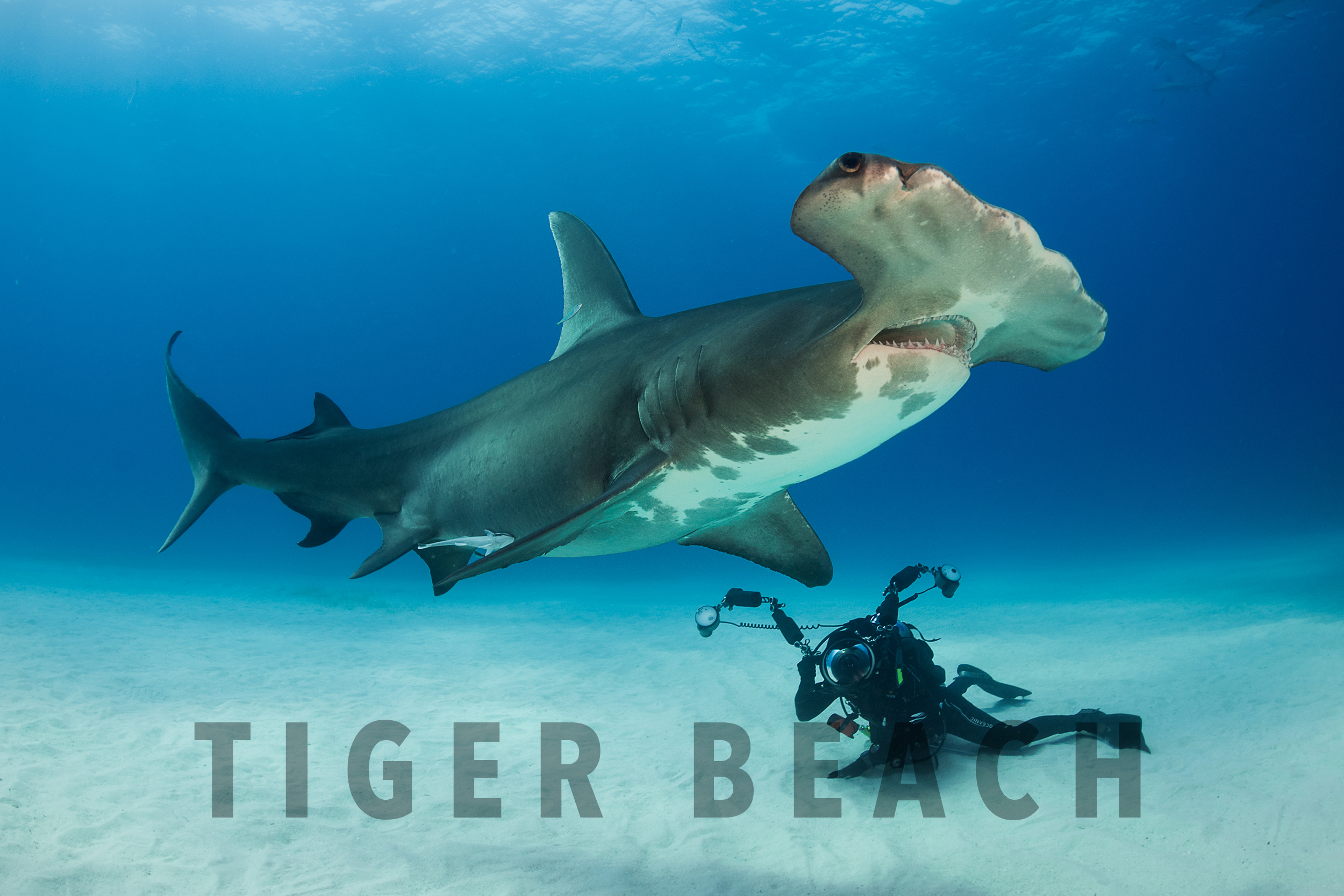 SHARK PHOTOGRAPHY AT ITS BEST
Tiger Beach, Grand Bahama, The Bahamas
Just when we thought it can't get better then Tiger Beach twist the volume button to 11. Ouhaaa...
People often ask me why Tiger Beach is so good? What is it about that place? I must admin that it is hard to explain it in full. It is a combination of the boat Dolphin Dream, Captain Scott, the crew, the location and setting and the endless photo possibilities. We get so much time with the subjects. It is simply amazing. You have to be there to understand.

Last expedition of my four trips we had almost too many tiger sharks on some dives Three great hammerheads, and yes the hammmerhead photo model Patches came around every day. All this spiced up with bull sharks, herds of lemons, Carribean reefies and an occasional nurse shark coming along. Now the crew know what we think is great photography, the variety of shots and light we look for, and we allow some time to venture into very special shots as well, weather permitting.


---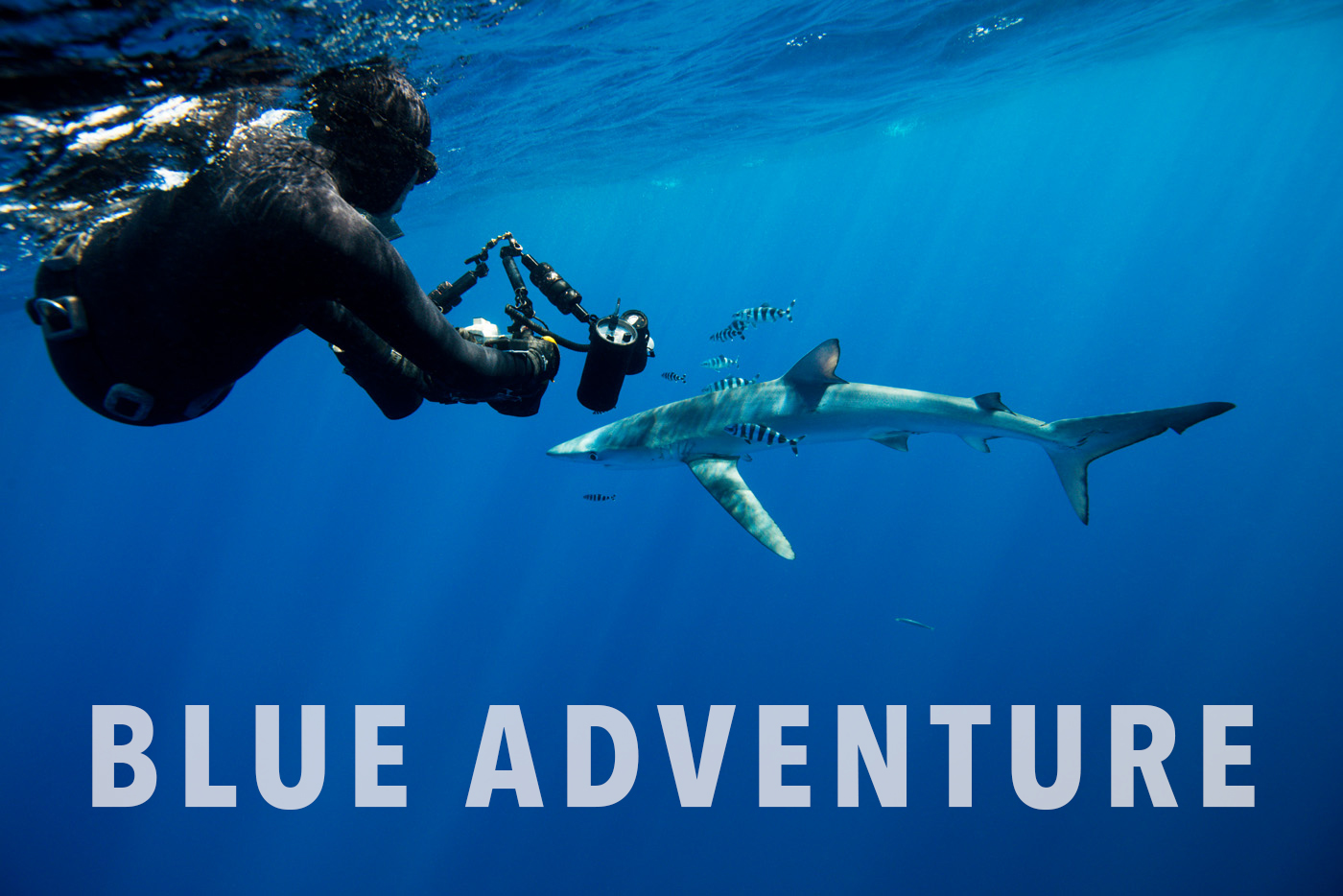 ATLANTIC SHARKS, DOLPHINS AND WHALES
Great islands for diving - Pico, Faial and Santa Maria - in the middle of the Atlantic Ocean.
Belongs to Portugal.
Magnus have been visiting Azores many times on assignments or taking groups of photographers and sea lovers over there. The Atlantic has a magic blue colour and we usually focus on blue shark diving, socializing mobula rays around of shore sea mounts, dives along the shores and dolphin snorkling and whale watching. A trip run from 7 to 12 days depending on the ambition level but even in the summer we can get a weather day or two, but we can always dive in protected places.
Subject list: Blue sharks, dolphins (several species), sperm whales, eagle rays, sea horses, barracudas, trevallies, amberjacks, groupers and coastal marine life. If you are super lucky we can get bait balls, mako shark, mola mola and baleen whales as well.


---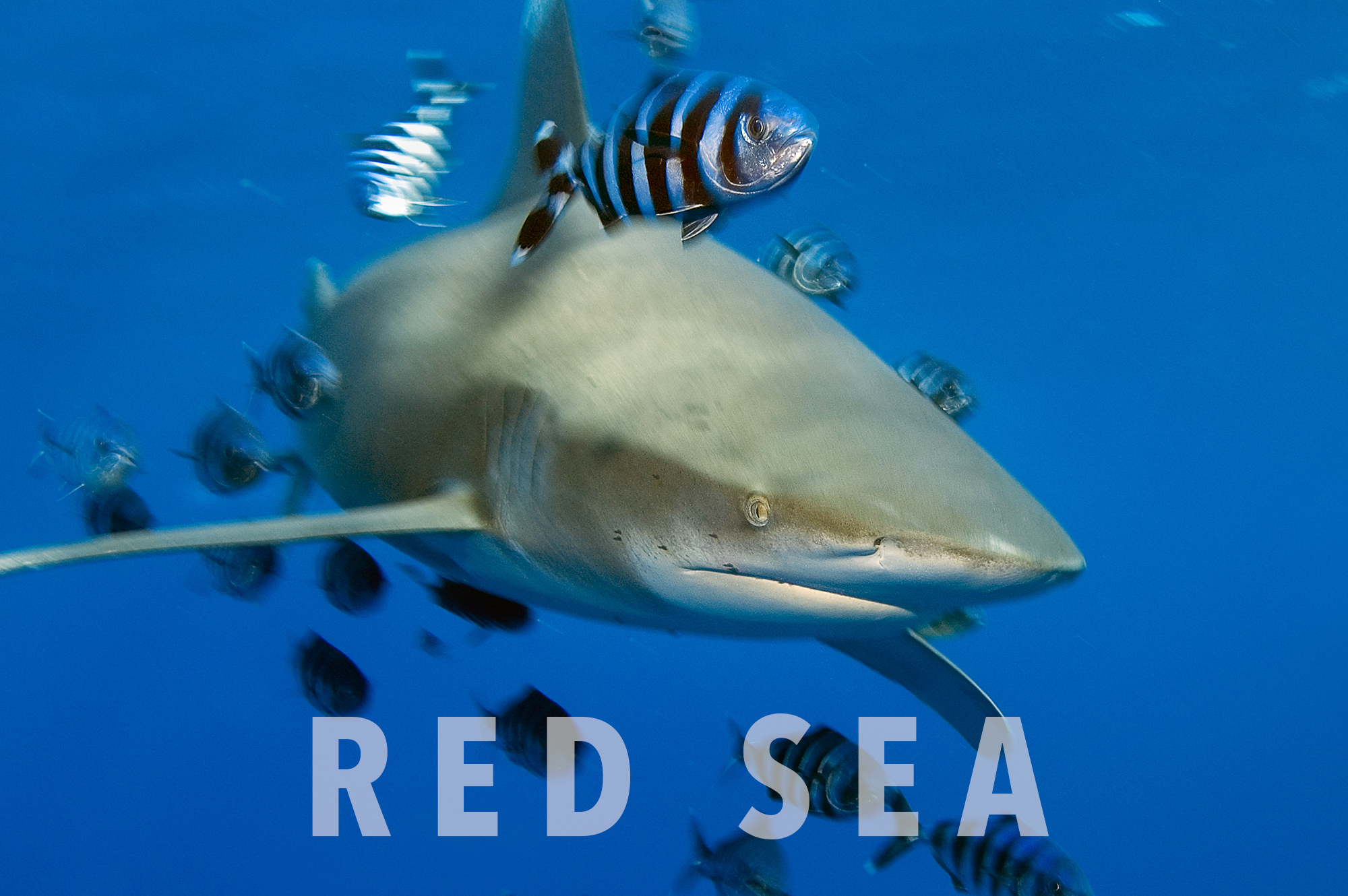 WORLD CLASS RED SEA
Live-aboard boat or stay at a dive camp in the South
Red Sea is a great place to dive with stable conditions, wonderful marine life and nearly always good visibility. And only it is only four hours flight from Scandinavia.

For decades Magnus have brought Scandinavian divers to the Red Sea.
Quite often to the coral reefs around Marsa Shagra, Marsa Nakari and Wadi Lahami. Thrilling marine wide angle life and big players like sharks, dolphins, green and hawksbill turtles as well as a dugong once in a while spiced up the trips. These places are also perfect to develop and train UW photography techniques. The easy access just walking in and out of the water from the beach, unlimited dives and unlimited dive time in combination with marine life make it fun and creative.
Or on liveaboard boats where we get access to many off-shore reefs where the viz can be mind blowing. And the diving is more dynamic and action packed. Some of the favourites are Brothers, Daedalus, Elphinstone, Fury Shoals, St Johns and of course Rocky Island.
One thing for sure - the Red Sea always delivers.
---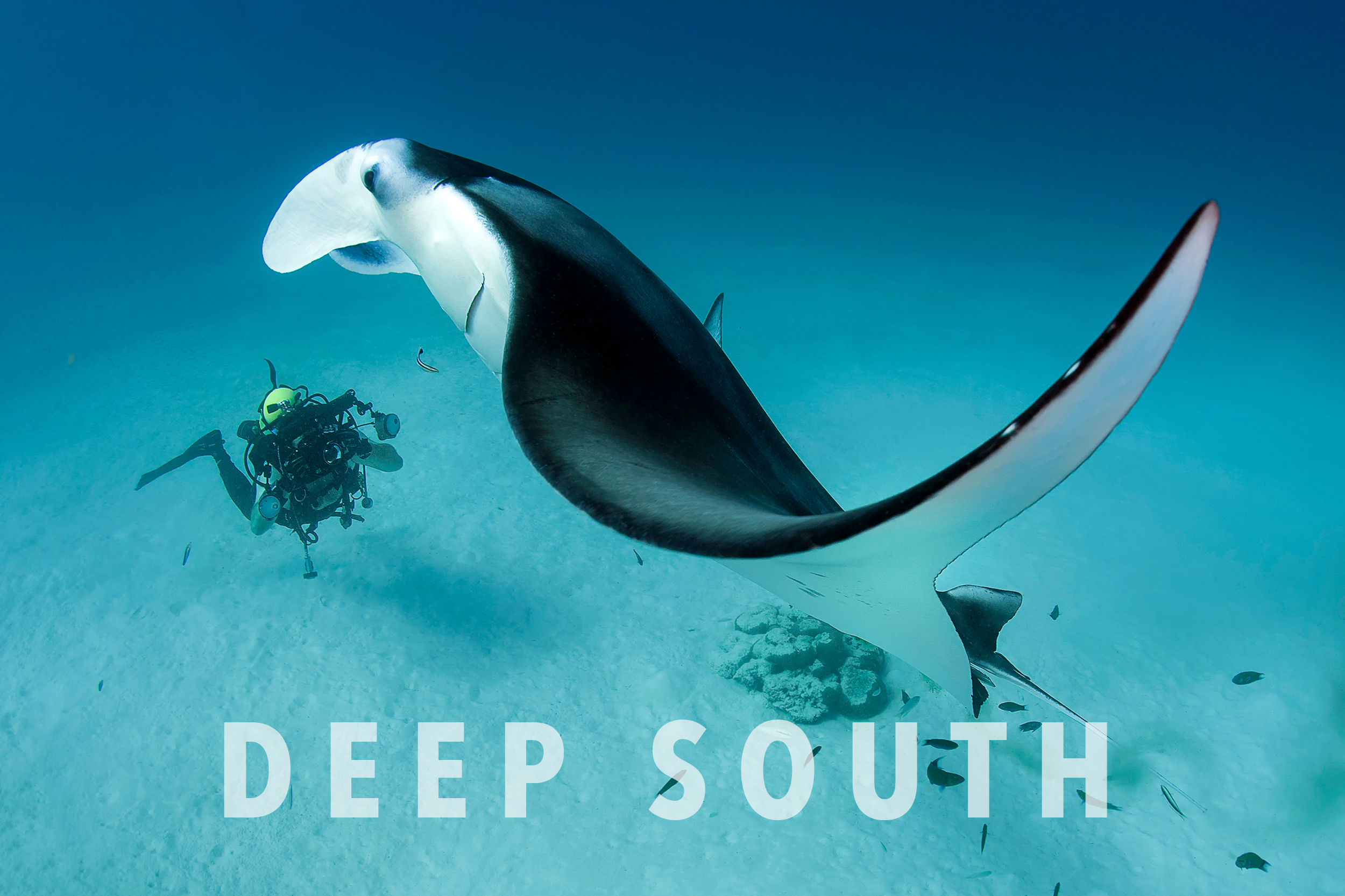 MALDIVES DEEP SOUTH & ADDU ATOLL

On luxury liveaboard from Male to Addu
Deep South. Onboard the luxury live-aboard Cape Diem with photo enthusiasts and ocean lovers. We cruised through a dreamy coral kingdom, diving our way down south. Magnus had a photography workshop onboard for the guests. We timed this trip for peak shark season and experienced walls of grey reef sharks, whale sharks at night, hammerheads, tiger sharks, blacktip and whitetip reef sharks and much much more. The whole trip was a great success.

Addu. We explored one of the best and most photogenic cleaning stations in all the Maldives with the Addu legend Marc Kouwenberg. The manta traffic is steady all year around, and with Marc we could tap into some real local wisdoms. Apart from manta trains Addu presented great reefs, a big wreck and thrilling caverns as well a great island feeling with real locals, small stores and restaurants. Diving around cleaning stations take a bit of practise and understanding how to use a reef hook and line for closer encounters with the mantas and to protect reefs from damage.


---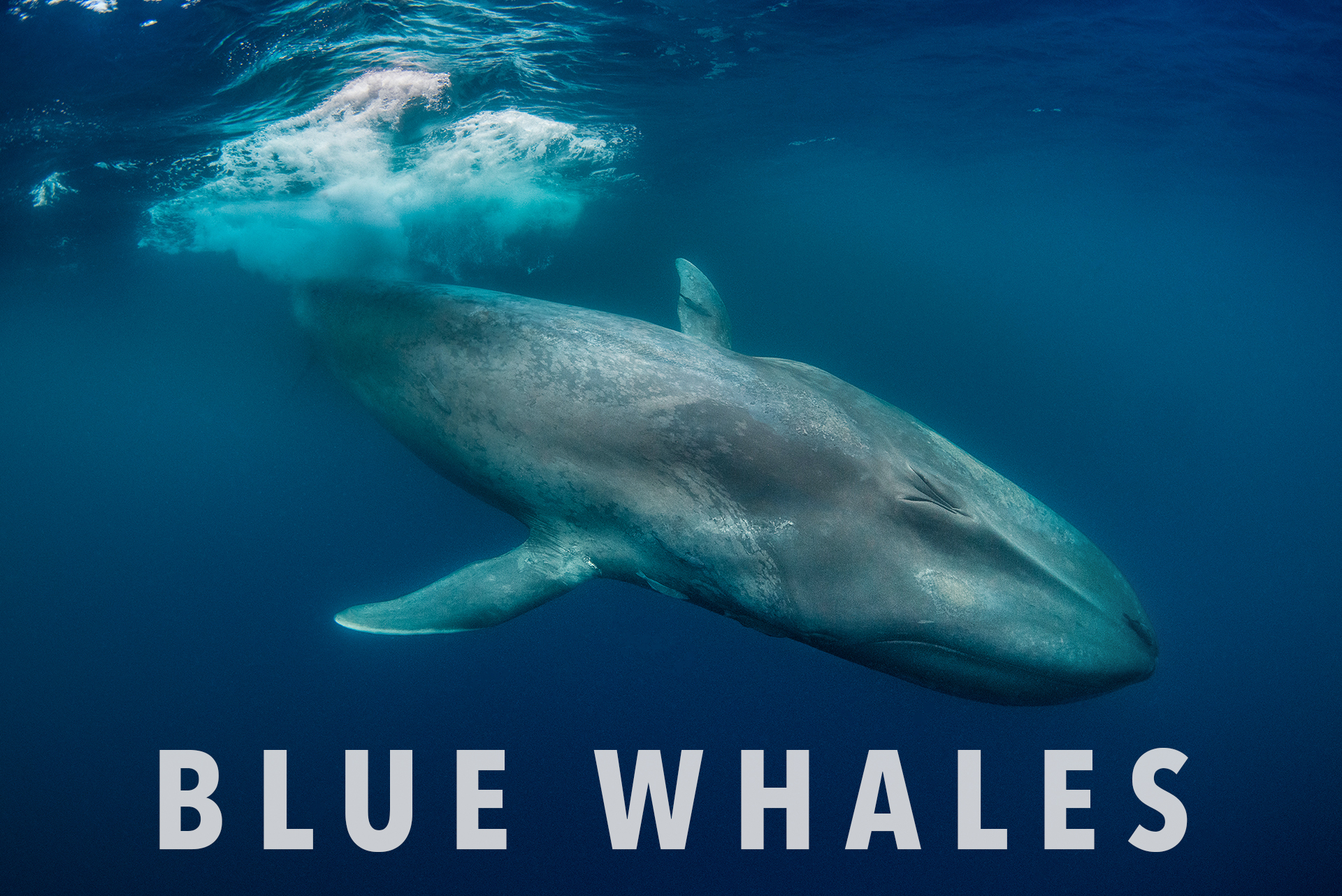 THE WORLD'S BIGGEST ANIMAL
Sri Lanka coastline

Together with an experienced team we went out far off shore to look for the biggest animal that ever roamed our planet. In small teams, 3 to 4 people in each boat, we were able to get close to the powerful and fast moving blue whale. What an experience to swim togeather with these whales. It was very tough with 6 to 10 hours in the sun, sometimes the sea was not very gentle, and to say the least it was pretty easy to fall asleep in the evening.

Sri Lanka is a diverse and interesting destination with many options for topside wildlife safari in the national parks. It is the best place in the world to spot leopards. So it is highly recommended to extend the stay in Sri Lanka for other activites. We plan to go back so mail us if you are interested.


---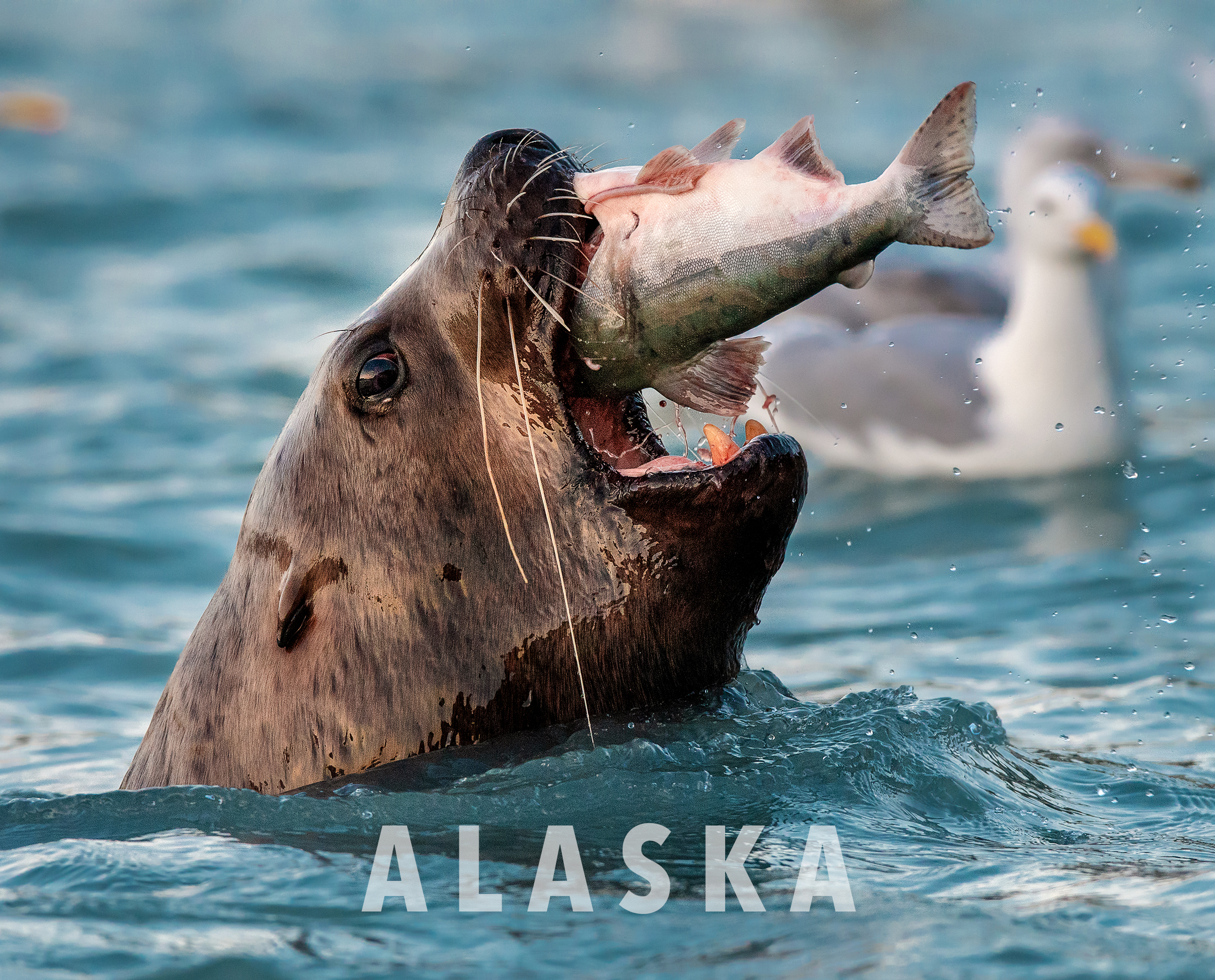 ALASKA WILDERNESS
Prince William Sound
We started out from Valdez on the trip into wild Alaska. What an exciting place for wildlife photographers.
Glaciers, brown bear, black bear, Stellar sealions, spawning salmon species, bald eagles, otters all enjoyed from a lodge situated in a temperate rainforest. We actually went to Prince William sound to photograph the elusive salmon shark only to discover that the sharks left for the season due due two consecutive storms at the second half of the prime season. We were happy that there were som many other things going on apart from the missing sharks.


---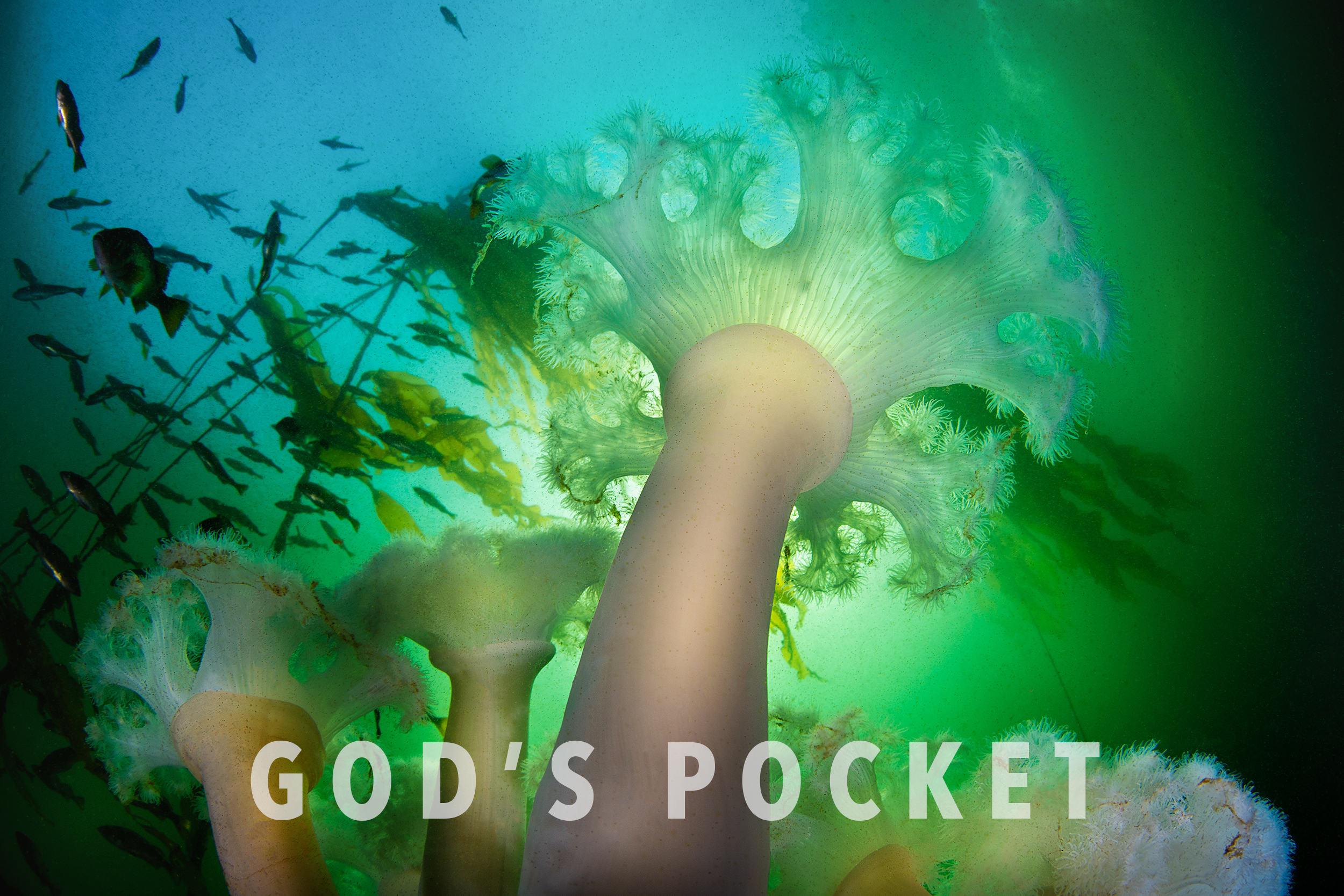 COLD WATER EXTRAVAGANZA
Hurst Island, British Columbia, Vancouver Island, Canada
This is considered to be one of the best cold water diving areas on the planet. And after Magnus visit there he can definitely agree with that statement. The resort is hidden in a small bay full of marine critters and the archipelago around Hurst Island is offering a marine life hard to compare with anything else with subjects like giant octopuses, wolf eels, hooded nudibranchs, chimaeras, Stellar sealions, coral gardens and much much more.


---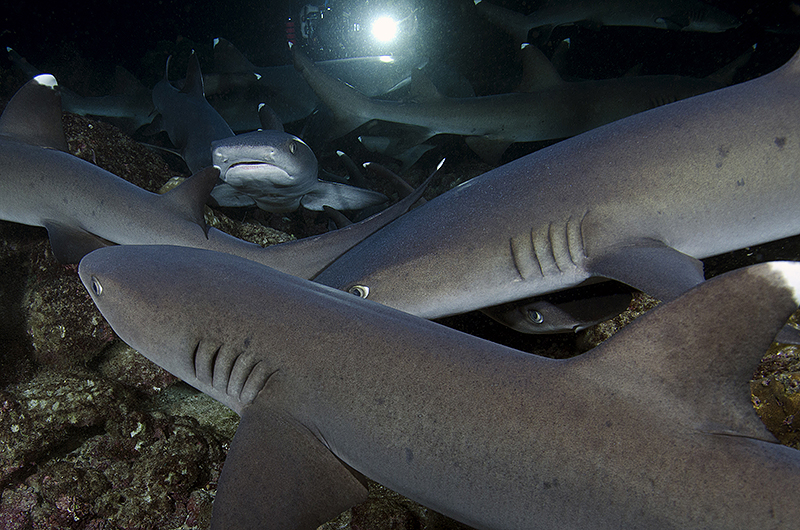 THE PACIFIC OCEAN'S SHARK ISLAND
Cocos Island, National Park, Pacific Ocean, Costa Rica
Cocos Island is tiny and remote island off Costa Rica ranking among the best dive destinations in the world due to the abundance of sharks. Cocos is famous for schooling scalloped hammerheads, sleeping whitetip reef sharks and a special night dive (rated best in the world) packed with hunting whitetips. Galapagos sharks and silky sharks are common and it happens that a tiger shark swims by.
The stingrays, eagle rays and manta rays and great sightings but the big schools of trevallies and tunas that enfold divers from time to time are even more impressive.


---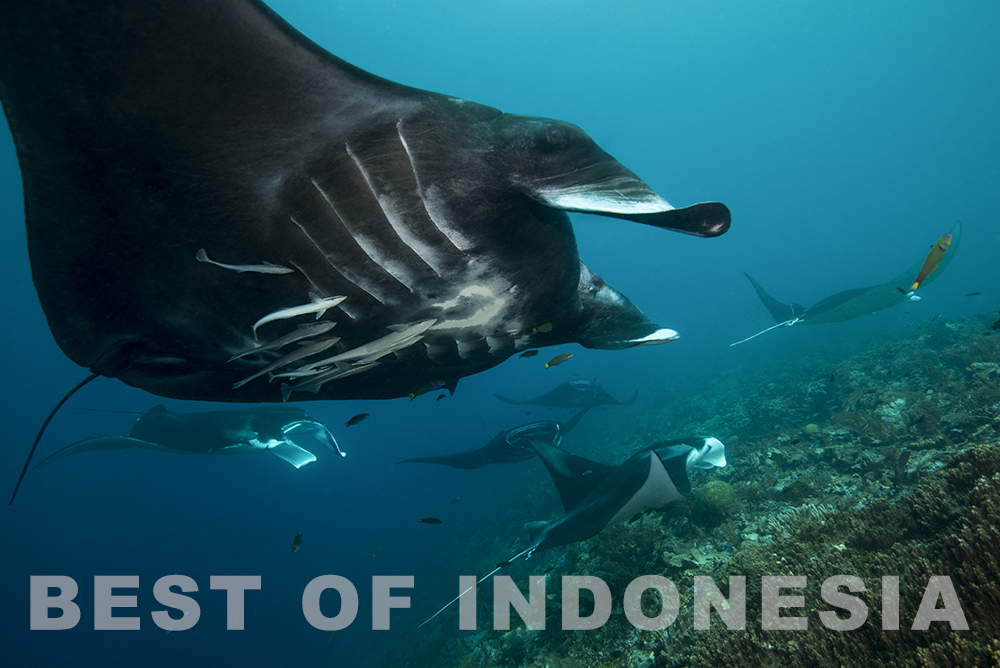 BEST OF INDONESIA
Raja Ampat & Lembeh Strait on the same trip
Raja Ampat - The world's richest coral reefs. This is such a love place for photography. In Raja Ampat we are at the epicentre of the coral triangle with more coral and fish variety than anywhere else in the World. We ventured into wide angle photography in manta cleaning stations and over endless coral reefs and we met carismatic animals like mantas, wobbegongs and huge schools of colorful fish. Magnus have led trips to resorts and live-aboard and both versions are actually good in different ways.
Lembeh Strait - Outstanding muck diving. After Raja Ampat the flights often stop in Manado and it is great with a second week with great muck diving. The dive sites there have the most stunning critters like hairy octopus, mandarin fish, pygmy seahorse, harlequin shrimp, mimic octopus, boxer crab, Coleman shrimp, frogfish of all size from thumbnail-sized until giant hairy ones. Here we work on our creative macro photography skills.
Raja Ampat & Lembeh Strait is an irresistible combo of Indonesian dive locations spiced with top-notch diving from clear world class coral reefs to muck diving at its best!


---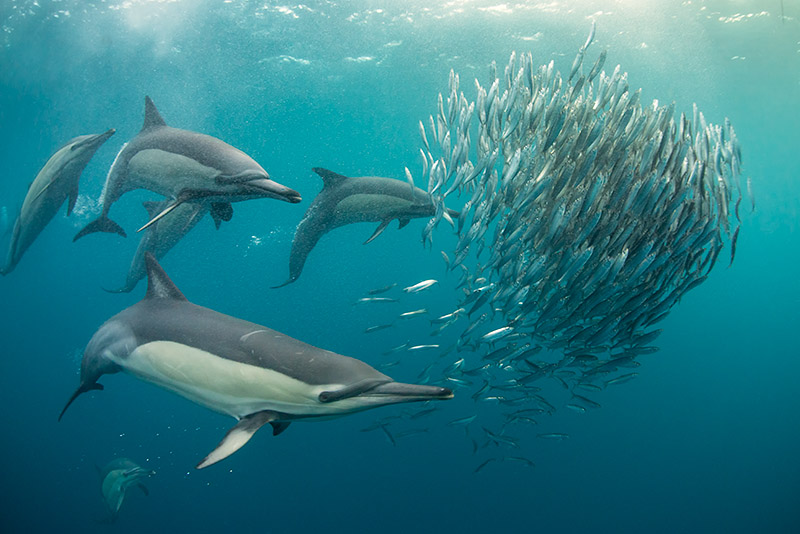 SOUTH AFRICA
Sardine Run & Shark Diving
South Africa is seasonal so you are always there at the right time for something and at the wrong time for other happenings. Over time Magnus have run 4 trips to South Africa focusing on big animal action.
Sardine run. This is a spectacle where
humpback whales run, sardines gather in baitballs which common and bottlenose dolphins hunt together with gannets, sharks, sailfish, sealions and sometimes whales.
Shark diving.
In the south there are blue sharks and makos in the blue. Far off shore. Great whites around the coast preferrably on the Pacific side and many other shark species around the Cape along with sealions and penguins. Up on the east coast around Umkomass Aliwal shoals has great dives and seasonally sand tigers. There are great shark dives from Umkomass as well with black-tip sharks and tiger sharks. Other hot-spots are Sodwana Bay north of Umkomass and Protea banks which never worked out for photography for us.
---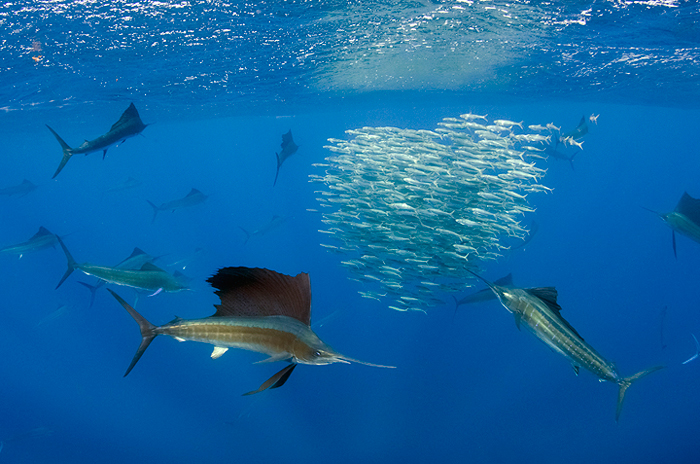 THE WORLD'S FASTEST FISH
Isla Mujeres, Mexico


Target was the elegant, fast swimming Atlantic sailfish, Istiophorus albicans. First was to find them and then we tried to stay close enough to get images of them when they were hunting. Either it was very hard work or siesta time.
We used the skipper and boat that was used for BBC "Blue Planet" and invested in five days to make a serious attempt. We had one "no-action-at-all" day, one day was barely OK, two days were good and our last day was fantastic. All images were shot while free diving. We arranged for small tanks with back packs to be available be we never used them.


---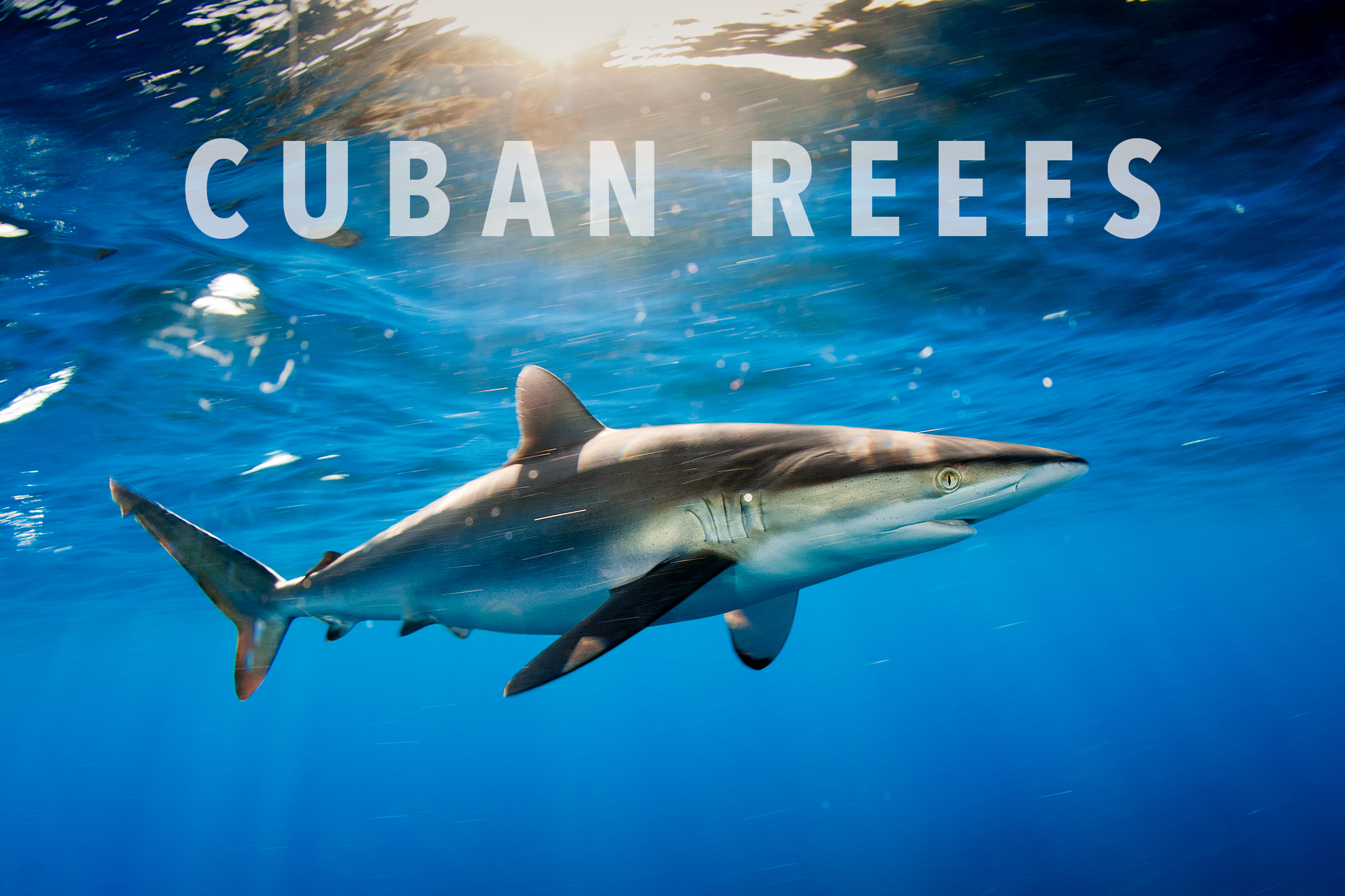 CASTRO'S UNTOUCHED REEFS
Jardines de le Reina
Fidel Castro have protected a string of islands and reefs on the southern side of Cubas main island. Jardines de la Reina is exclusive to only a few divers per year. When we visitied the queen's reefs we realise that Jardines de la Reina is problably an example of how all Carribean reefs flourished a long time ago. Jardines de la Reina feels like a ancient time capsule boiling with life .

Sharks are very abundant. It is mainly silky sharks and carribean reef sharks often seen in great numbers and close up on almost all dives. But it is the big picture, the overall scene, that is most impressive with Jardines healthy and unbleached reefs, the great schools of tarpons, huge groupers and barracudas. The overall diversity and biomass is striking. In the lush mangroves around the islands we got the opportunity to dive with a Cuban crocodile.


---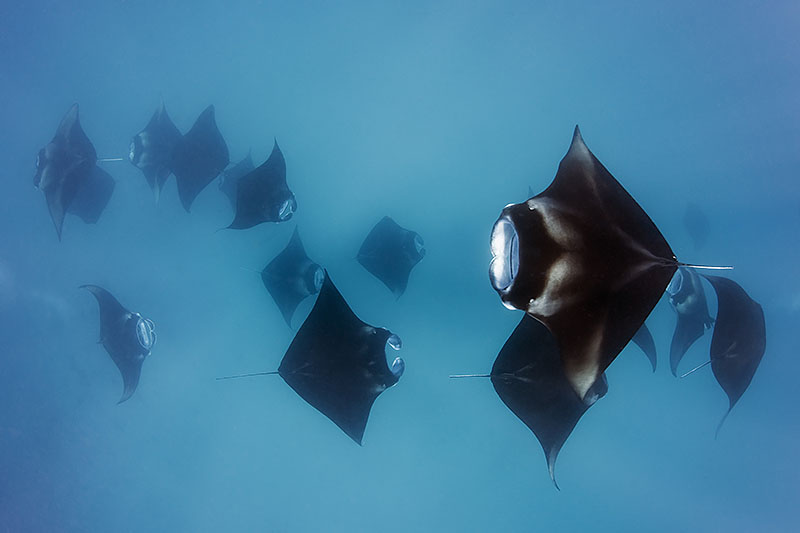 MANTA MAGIC IN THE MALDIVES
Hanifaru Bay, Baa Atoll, Maldives
Around Baa atoll in picture perfect Maldives one of the great spectacles in the sea take place. It has been going on for ages, but it was not so long ago since Hanifaru Bay was discovered as one of the main spots in the world for divers to see great aggregations of the world's largest ray - the manta ray. Sometimes 100, sometimes even more than 200 manta rays gather over a sandy bay smaller than a soccer field to feed on plankton. Even whale sharks are known to sometimes join in.


When the manta action picked up, same day as the full moon, then it was absolutely mind blowing experience. Trains of mantas, carousels of mantas, manta rays doing the washing machine-like roll, everywhere there were suddenly mantas and it kept going on for three days. The rays where behaving like flocks of gigantic birds in a underwater planktonic feeding frenzy. It was a unique trip, to a unique place on a very unique moment.


---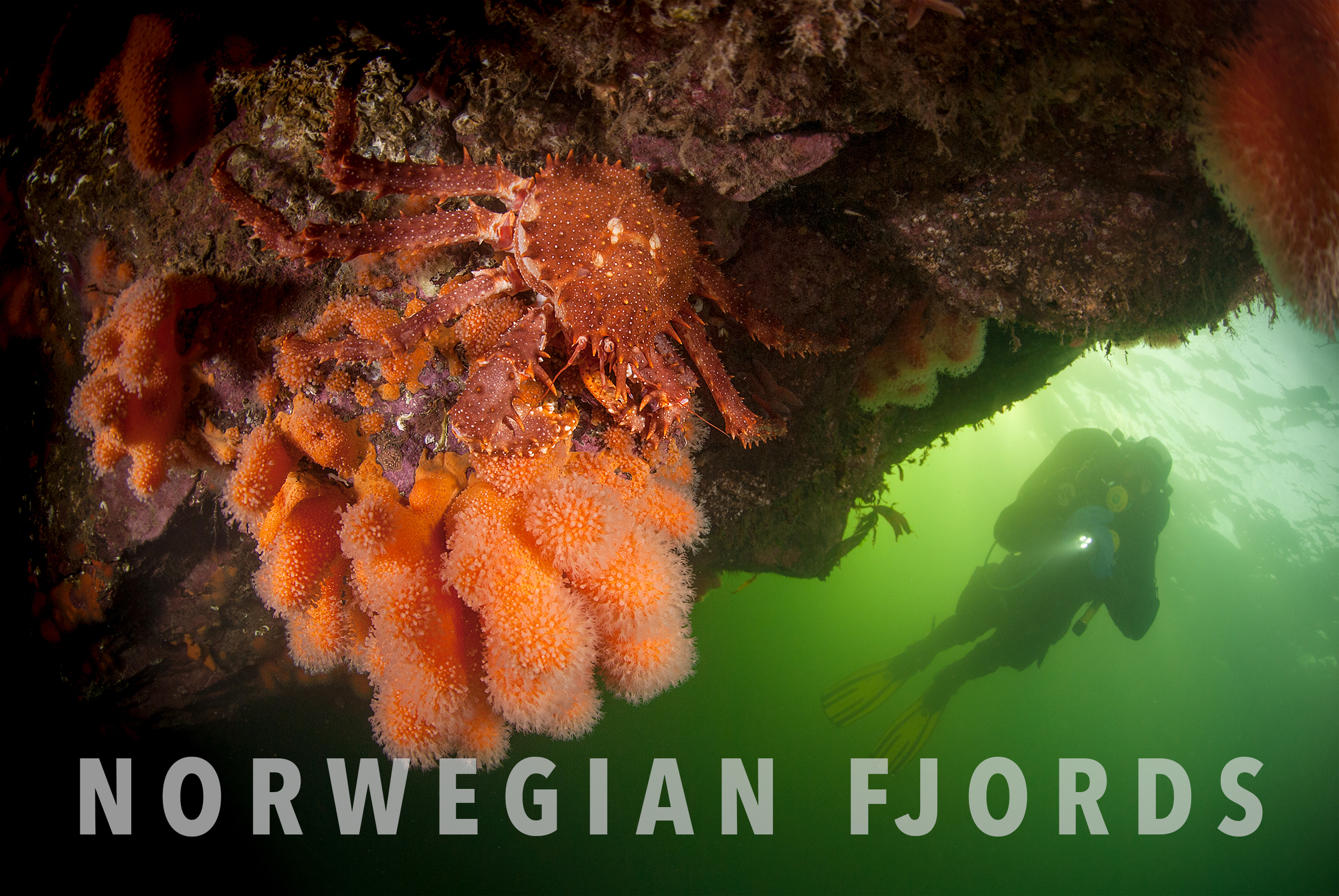 DEEP, DYNAMIC AND COLD
Trondheimsfjord, Norway
I have been in Trondheimsfjord at least on 15 different shoots and it is still one of my favourite spots to dive. There are ship and airplane wrecks, cold water coral reefs (Lophelia), ghost sharks, coral sea fans, basket stars as well as minute subjects like colourful nudibranchs and waving ghost shrimps. Every time we dive new sites and last trip we photographed the deep water jellyfish Periphylla periphylla and a new shark species
.