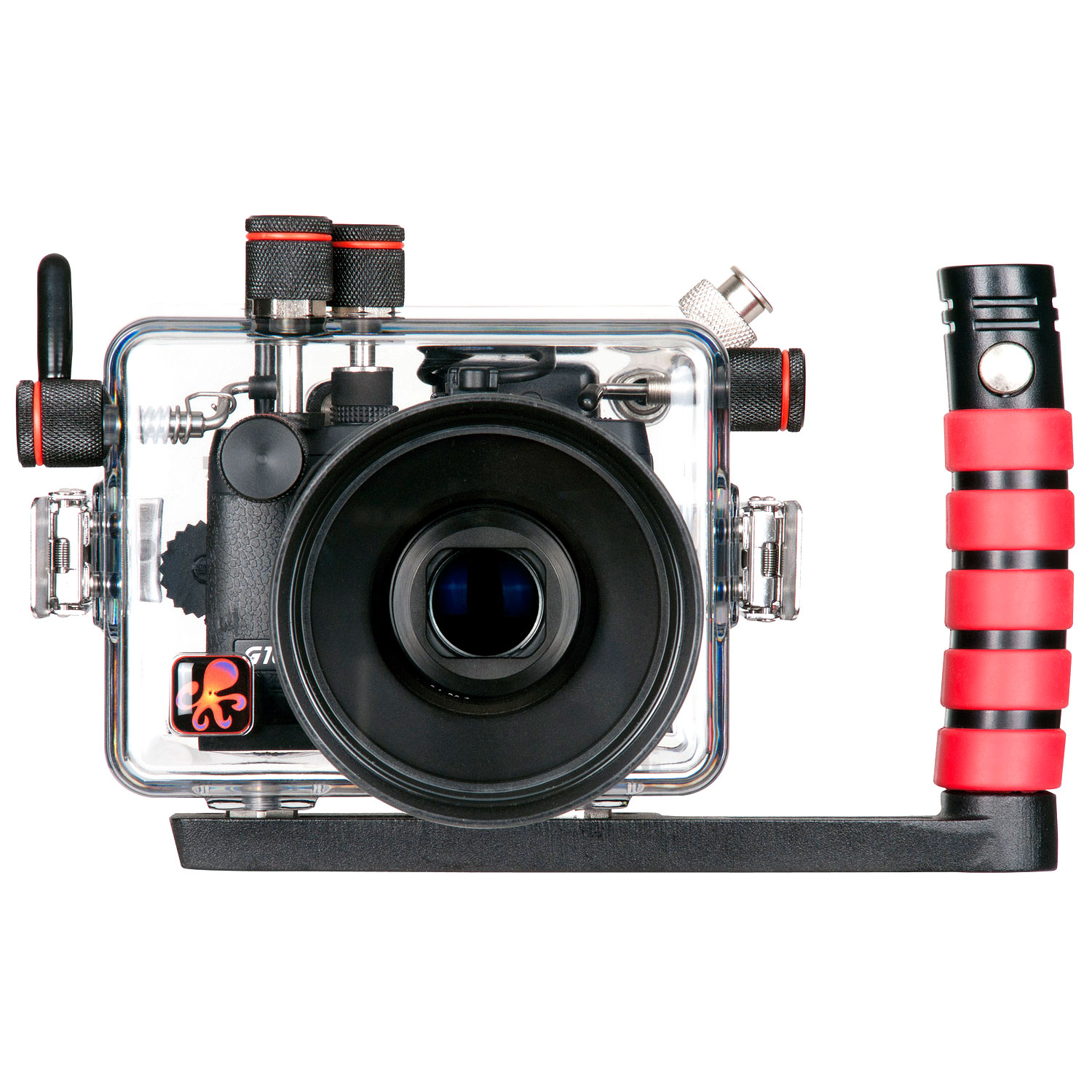 Other housings simply waterproof your camera.
An Ikelite TTL housing improves your photos.
The Ikelite housing for the Canon Powershot G16 includes built-in proprietary circuitry which tells your camera that a TTL external flash is attached.
TTL or "Through-The-Lens" flash metering means the camera controls flash duration to properly expose an image.
Tweak your TLL exposure or take total manual control without taking your hand off of your housing. A large, simple dial directly above the camera's LCD viewfinder acts as a remote control for Ikelite DS-series strobes. Access plus/minus exposure compensation in TTL mode, plus 7 manual power settings in half-stop increments.
The UW housing has a whole range of accesories such as wide angle dome, macro port adapter, filters etc....

Quality in engineering, manufacturing and service.
Like every Ikelite product, this housing for the Canon Powershot G16 camera is designed, built and tested in the USA. We use locally sourced, top-grade materials from trusted vendors we've been working with for decades. Our housings are built by hand and individually tested for fit, function and waterproof integrity.

More information about the product [here]
Available late January. Pre orders can be taken!