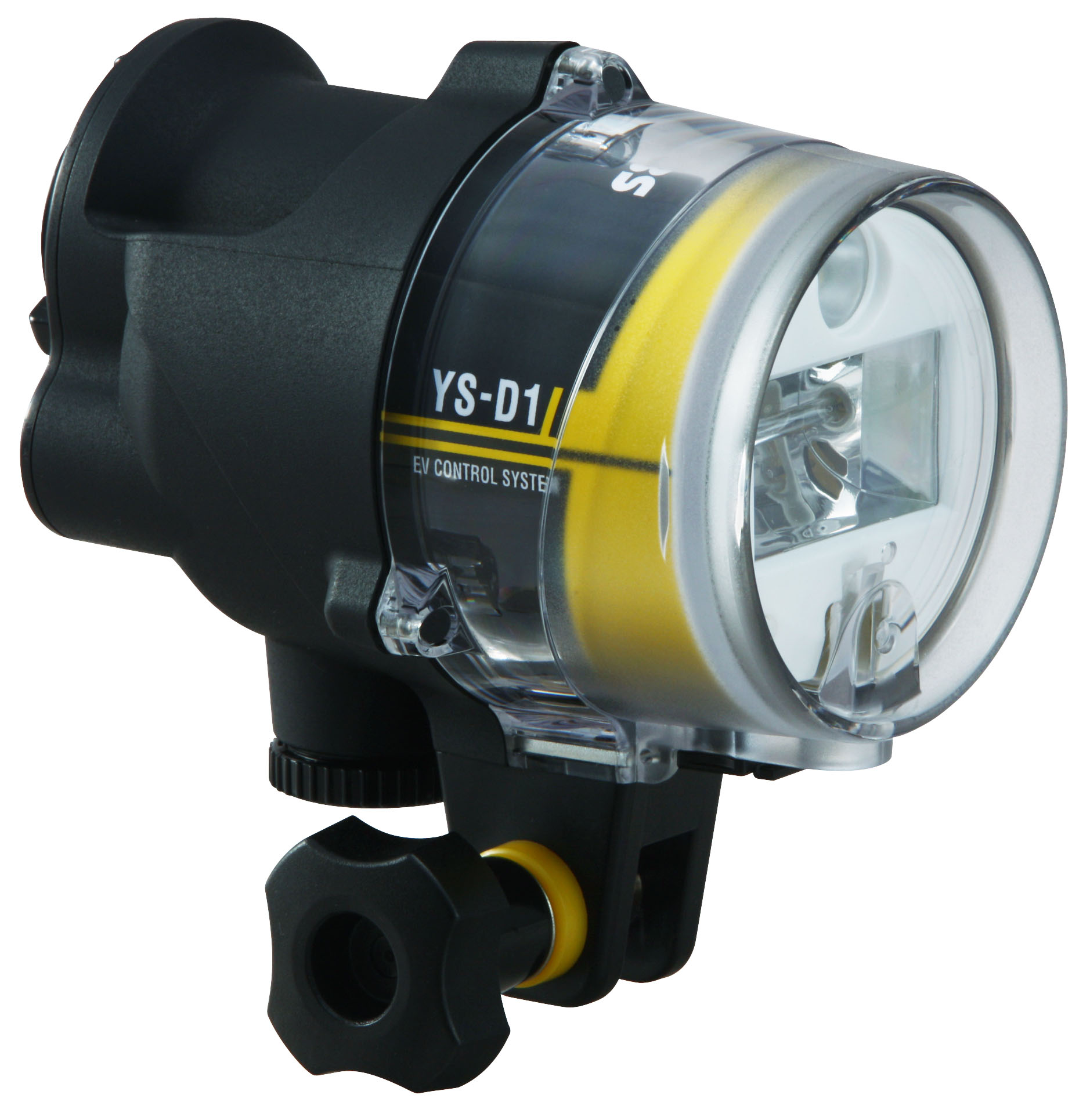 The most versatile and highest performing strobe SEA&SEA has manufactured in 40 years!
Now in stock! The YS-D1 sets a new standard for underwater strobes. From subtle light output as low as guide number 1 to maximum guide number 32, control of underwater light has become effortless with the YS-D1.The strobe is compatible with both state-of-the-art digital SLR cameras and digital point-and-shoots compact camera systems.
Equipped with SEA&SEA's new slave TTL system called "DS-TTL ll". Powered by only four AA batteries, the YS-D1 offers a maximum light output of guide number 32. The YS-D1 is the world's first slave TTL strobe equipped with an exposure compensation (EV) control function. Ergonomically positioned three-color LED indication lamp.
For more information found

[internal link here]