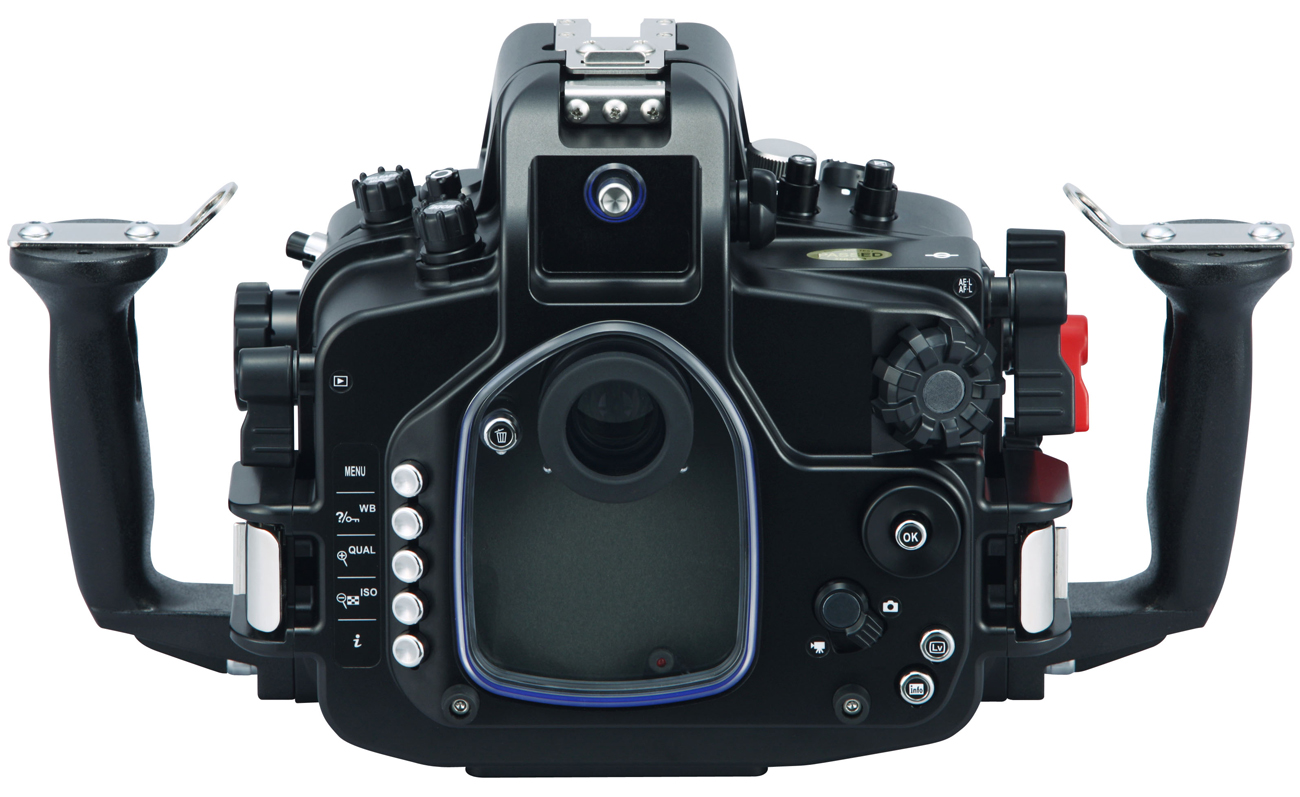 New housing where every detail of the housing is precision machined in aluminum alloy.
The housing is protected by a highly corrosion resistant anodized coating. All edges have been polished carefully for perfection.
The MDX-D7100 is standard with a sync cord connector cap for water tightness. There are 2 options for use of external strobes: Use fiber-optic cables (L-type) or use a conventional sync cord or YS converter/N. The Optional sync cord 2-pin connector or optional YS converter/N 5-pin connector is required. Optical YS converter N can be built into the housing.
Compatible with new optical YS converter N (#50126) which converts the camera's TTL signal to a light signal.
Port can be replaced without opening the housing as the port lock can be now activated from outside the housing. The housing is also equipped with a 'lens-lock release' button which allows the lens to be replaced without opening the housing.
More information about the product [here]