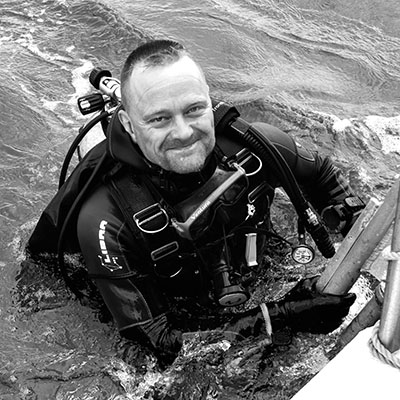 Exposure Underwater introduce Klas Malmberg one of our Ambassador's and 2013 Swedish Champion in UW photography.
About Klas

"My highest wish is to grow gills - then I dont have to carry all that dive equipment."
Klas is a marinebiologist who rather stay in the marine element learning how to get close to the animals. The more time he spend in the water the more lucky he seems to get and succeed in getting the pictures he want. Klas have two favorite groups of marine animals. It is the sharks that always has been fascinating to interact with and the brightly colored nudibranches that Klas find to be the most beautiful creatures in the sea.
Interview with Klas
Why underwater photography?
It gives me a possibility to explain why it is so fantastic under the surface.
What's best about it?
There is a total harmony with the water element and a great possibility to get close to so many animals.
What's worst about it?
To freeze your fingers so you cry when coming the surface and still wanting to take more pictures…
Favourite places?
My facourites are the Norwegian fjords and the beatiful islands of the Philippine archipelago.
More about Klas [here]