Check out Ikelite's complete strobe line with State of the art Li-ion battery technology that produces over 450 full power flashes at an unprecedented 1.4 second recycle.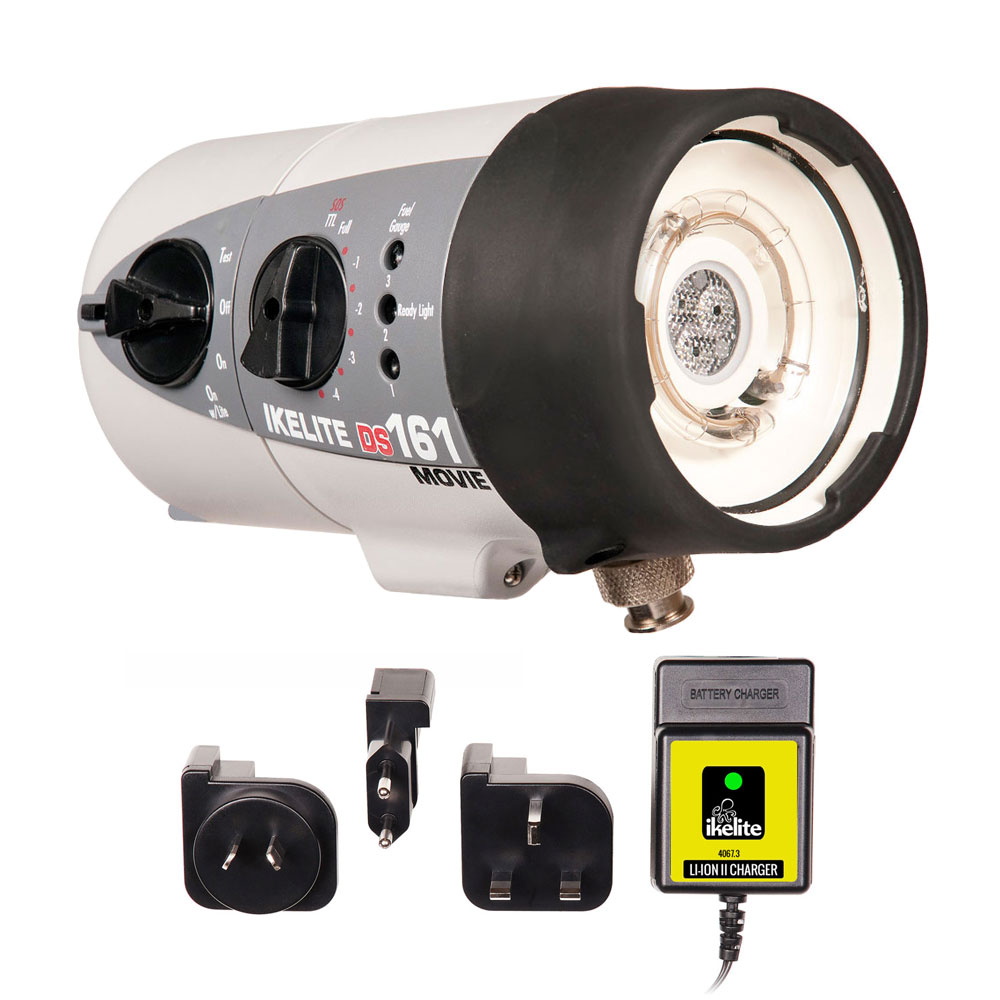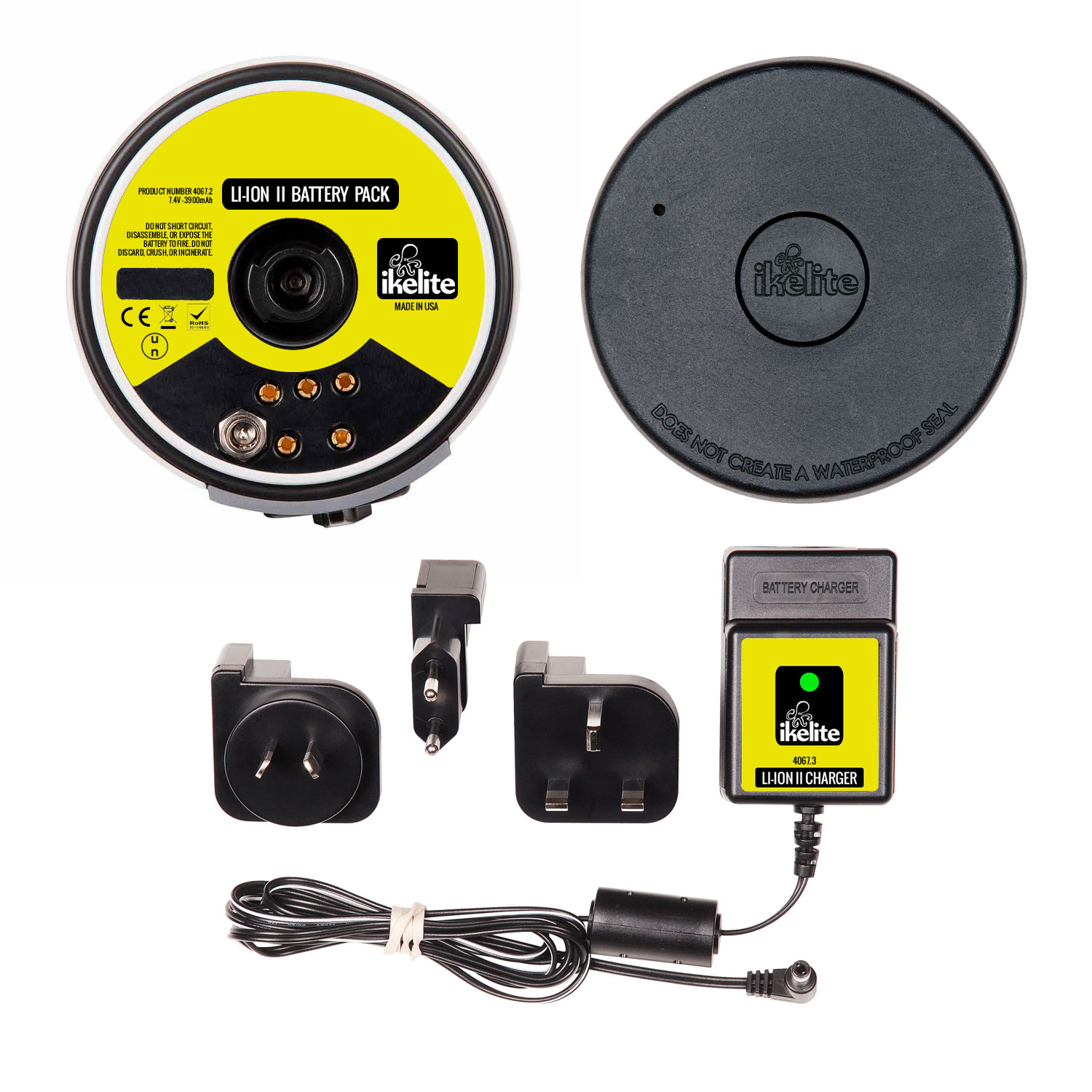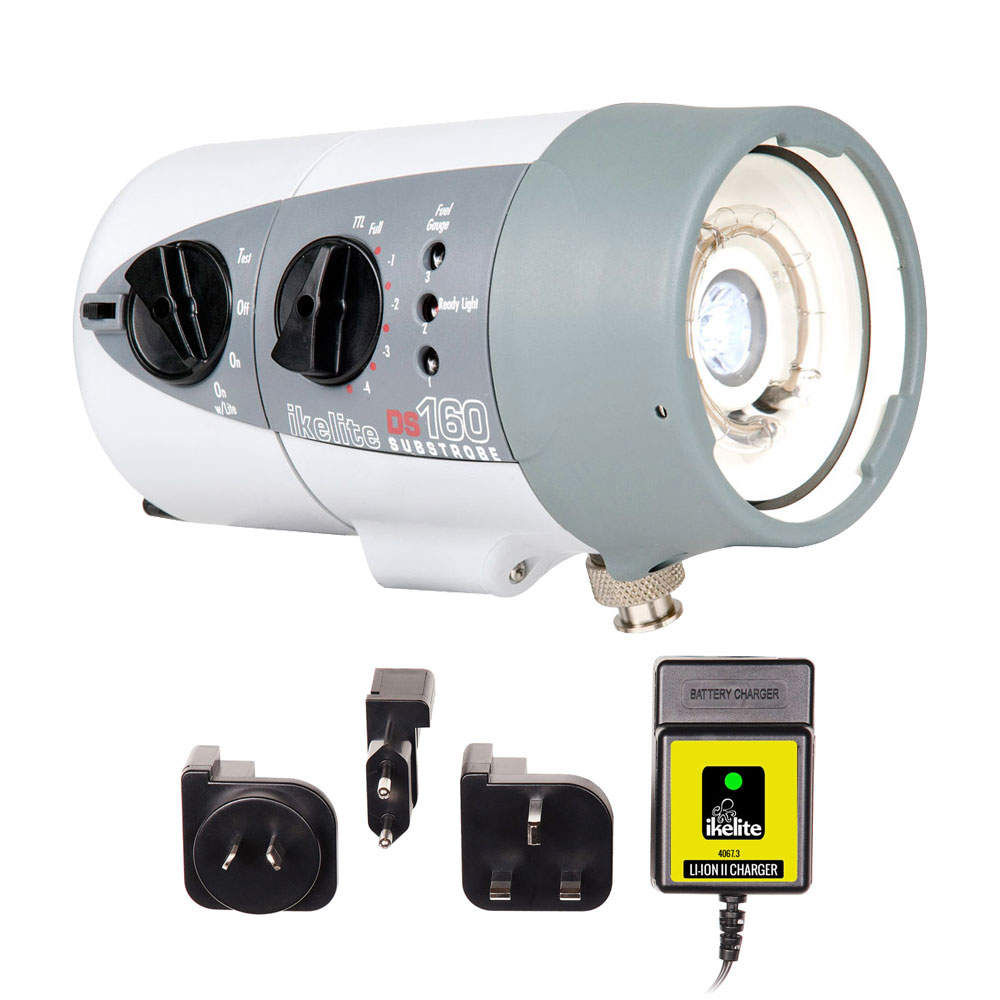 The DS160 combines power with wide angle coverage to give you the most bang for your buck.
The quality of light is exceptional due to a round flash tube and custom powder coated reflector designed specifically to deliver the softest, most even coverage possible. Strobes with a straight flashtube may be capable of high powers, but require the addition of a diffuser to spread out their sharp, rectangular beam pattern and reduce the harsh hot spot. The DS160 beam is designed to be perfectly soft and wide spread through its reflector design, and is capable of providing you the coverage and power you want and avoiding the one f/stop loss caused by adding a diffuser.
For more information [here]