LATEST NEWS
2013-12-02:

0 comment(s)

2013-12-01:

0 comment(s)

2013-11-30:

0 comment(s)

2013-11-21:

0 comment(s)

2013-11-06:

0 comment(s)

2013-11-04:

0 comment(s)

2013-11-02:

0 comment(s)

2013-10-18:

0 comment(s)

2013-10-11:

0 comment(s)

2013-10-01:

0 comment(s)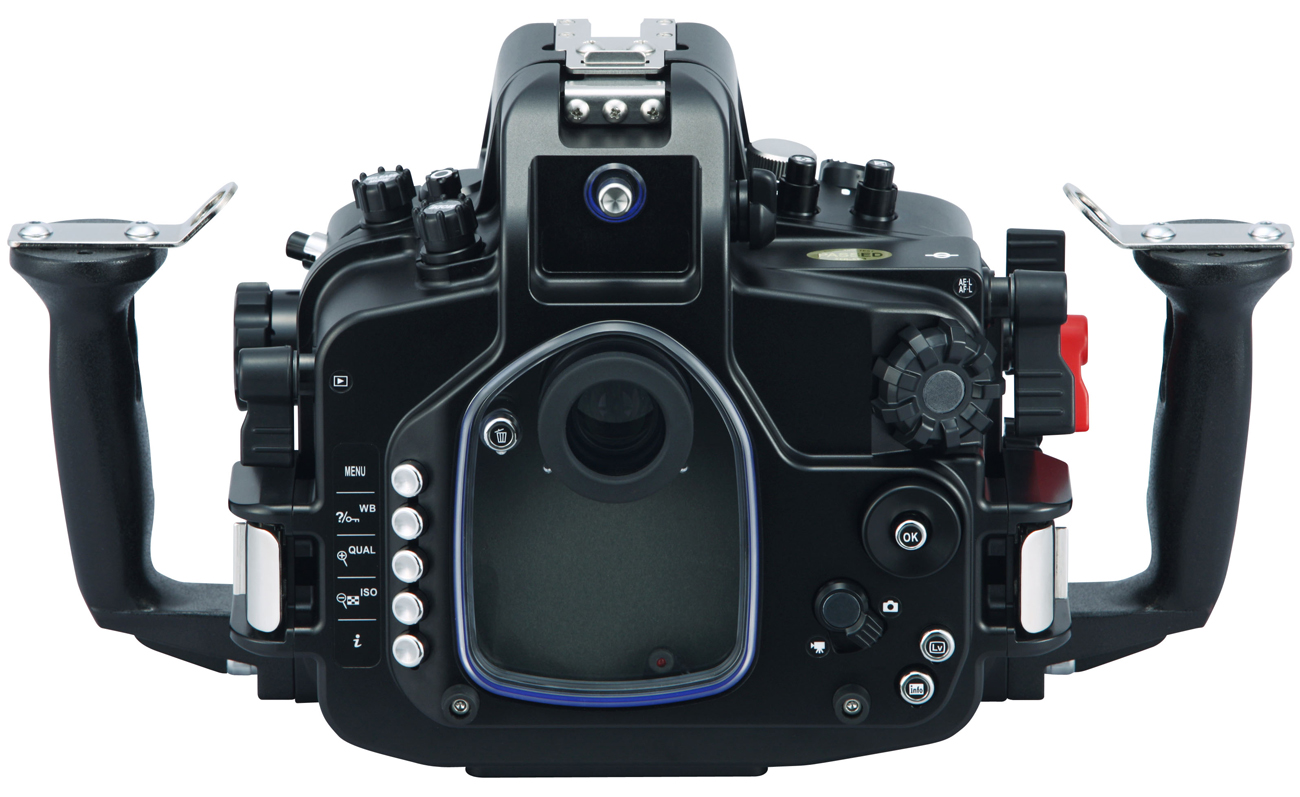 New housing where every detail of the housing is precision machined in aluminum alloy.
The housing is protected by a highly corrosion resistant anodized coating. All edges have been polished carefully for perfection.
The MDX-D7100 is standard with a sync cord connector cap for water tightness. There are 2 options for use of external strobes: Use fiber-optic cables (L-type) or use a conventional sync cord or YS converter/N. The Optional sync cord 2-pin connector or optional YS converter/N 5-pin connector is required. Optical YS converter N can be built into the housing.
Compatible with new optical YS converter N (#50126) which converts the camera's TTL signal to a light signal.
Port can be replaced without opening the housing as the port lock can be now activated from outside the housing. The housing is also equipped with a 'lens-lock release' button which allows the lens to be replaced without opening the housing.
More information about the product [here]
---
Expedition to the best unbaited shark diving in the World!
← Back to latest news
---
JOIN SHARK EXPERT KLAS MALMBERG & EXPOSURE EXPEDITION TO LEGENDARY COCOS ISLANDS
---
→
Rated as the best unbaited shark diving in the world f

ar out in the Pacific Ocean
→ 26 September - 9 Ocotober 2014
→

Cocos Island, Costa Rica



→ Photo Pro Klas Malmberg - Marine biologist, shark specialist and UW photographer

Cocos Island is somtimes dubbed the Shark Island. Your will meet whitetips by the hundreds, schooling hammerheads, huge stingrays, mantas, swarming schools of tunas and trevallies. And remember this is a very vibrant and remote marine environment where bascially anything can turn up. You will also do a night dive that is rated as the most exciting night dive in the world. Klas will be do presentations on sharks and rays and help you develop as an underwater photographer.
More info please contact PH Travel

in Sweden
→ Mail [here]
→ Call +46 (0)31 799 57 80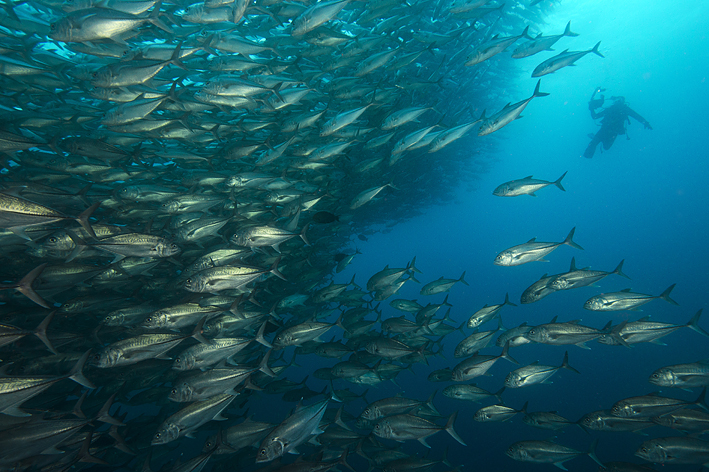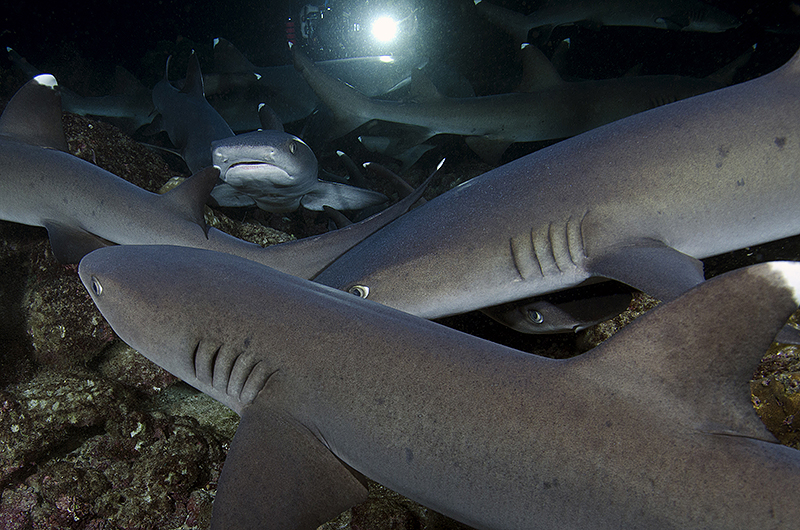 Images © Magnus Lundgren Photography
---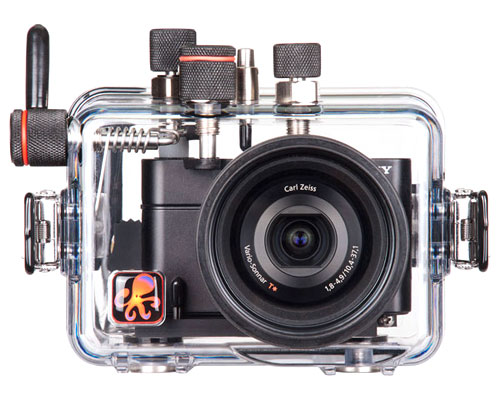 Unleash your creativity with Ikelite & Sony RX-100II camera with wide angle and macro options.
The Ikelite housing for the Sony RX100II is just-right-sized for carefree travel and a comfortable hold with or without a thick glove. All important camera functions are at your finger tips using a series of heavy duty, custom made mechanical controls. A built-in air cushion is our secret for reduced possibility of fogging due to trapped moisture and superior buoyancy control - especially important for shooting steady HD video.
Expand your system by adding one of Ikelite's excellent strobes and optional tray with release handle(s), attached with two screws for improved stability underwater and quick break-down during travel. Tray and handles provide superb handling above and below water and act as a jump-off point for your lighting system
.
Our housings are built by hand and individually tested for fit, function and waterproof integrity.
More information about the product [here]
---
Law loophole means shark finning at sea continues!
← Back to latest news
Image © Magnus Lundgren Photography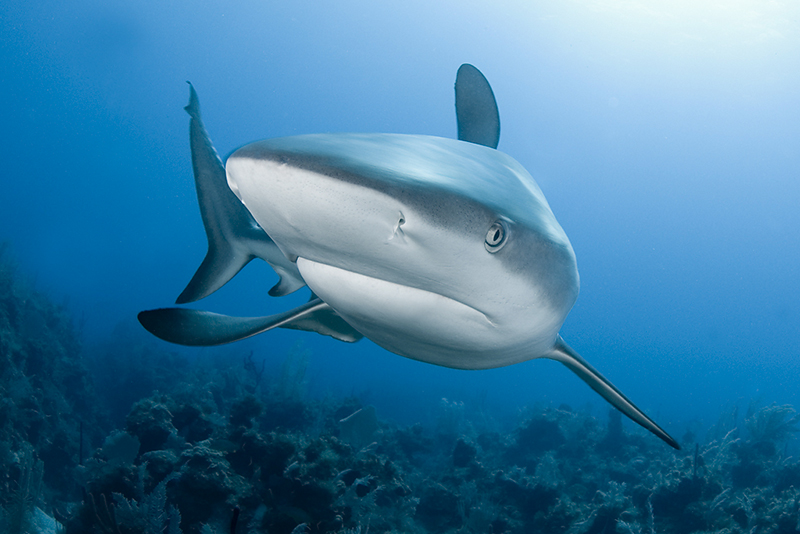 Unscrupulous shark-finners now bring ashore shark fins attached to their skeleton in order to get around the ban on finning at sea that most countries have now adopted, which states the fins of the shark must be 'naturally attached' to the body. This move to strip it of its bulky flesh and just leave it flimsily attached to its spinal cord means that, like before, the finners can still fill their boats with hundreds of fins.
This new tactic was discovered by the Costa Rican coast guard and a Purple Notice was issued through Interpol to warn 190 member countries of this move. The Purple Notice was issued under the umbrella of INTERPOL's Project Scale, a global initiative to detect, suppress and combat fisheries crime which is estimated to cost the global economy up to USD 23 billion each year and is linked to other forms of organized and transnational crime including corruption, money laundering, document fraud, and human and drug trafficking.

Read more bout it a Wildlife Extra News [here]
---
Exploring the best sites of the Azores 2014!
[Under planning right now]
← Back to latest news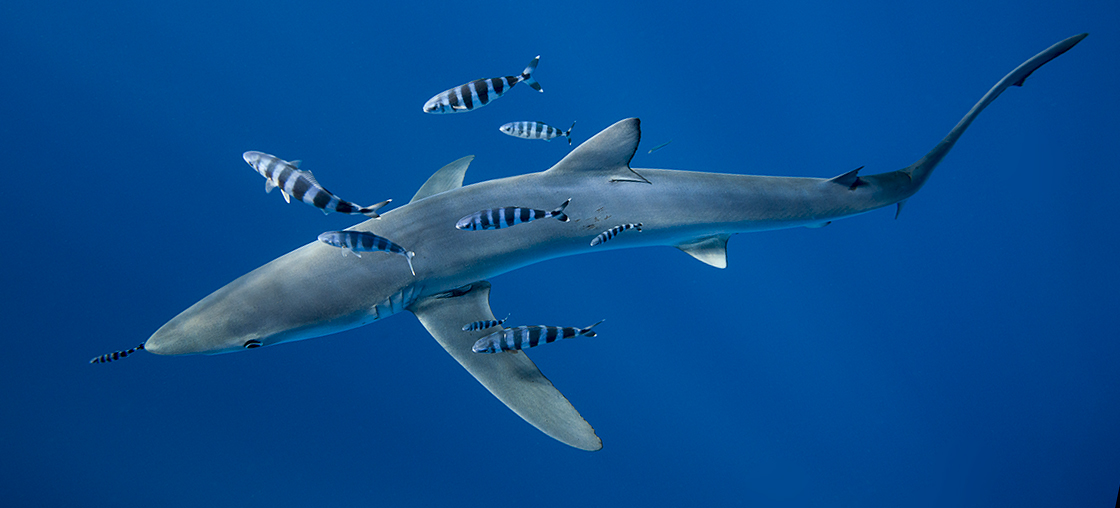 Image © Magnus Lundgren Photography
Join Magnus Lundgren from Exposure Expeditions when a small group of enthuisastic photographers is planned to explore the blue water at sea mounts, off shore banks and along the Santa Maria coastline. A trip very carefully planned regarding operator, location and time.

Our main topic will be a huge underwater seamount and the stunning blue sharks, and maybe a mako, as well as the remote island Formigas. What a graceful creature and being able to witness the sharks in it's own environment is such a powerful expirience.This weather permitting of course. We will also look for schooling mobula rays and barracudas over the more local sea mounts, triggerfish aggregations, numerous groupers of great siz, loggerhead turtles and to meet Santa Maria's very rich fish life. From a geological perspective we can explore cave formations and an underwater bank consisting of columnar hexagonal basalt formations great for wide angle photography as well.

A great adventure.
Interested? Send us a mail and we will tell you much more [mail us here]
---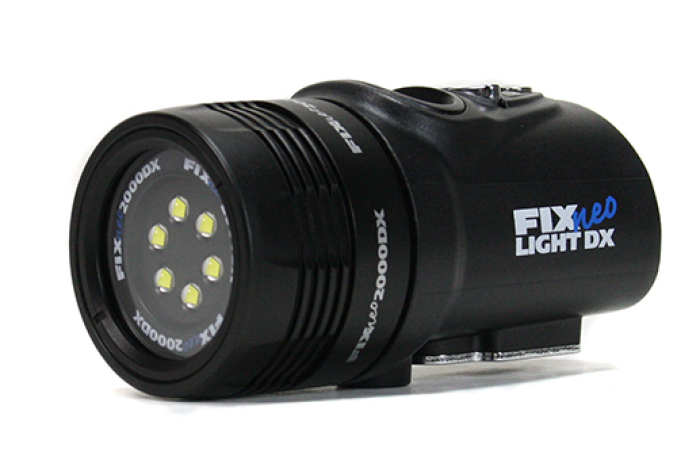 Small powerful compact light series with 6 Ultra-High intensity white LEDs delivers up to 2,000 lumens brightness in spite of palm size.
The consecutive lighting of approximately 60 minutes is possible by large-capacity Li-ion battery.
No more worries about dripping water.
Light module and battery module are waterproofing specifications. This function minimizes a risk to be flooded.
The battery can charge by two ways either direct or battery alone.
The lights is simple to operate only a pushbuttons can control 4-phase (25,50,75,100%) brightness control. And dimmer can 100-phase brightness fine adjustment
Remote control by the optical fiber connection is possible. The controller is accessible multiple lights and can operate the switch ON/OFF and the light output adjustment.
Accessories: A whole range of accessories can be found like colour filters, remote control, adapters etc...
For more information found [internal link here]
---
Whale caught in fishing gear and got released!
Summer 20
13. Local fishermen, Captain "Pat Foster" and Mate "Adrian Colaprete", who run a charter fishing boat based out of Virginia Beach, USA, rescue endangered and extremely rare Northern Right whale that had become entangled in some rope or fishing gear.
They were about 50 miles off the coast helping a team of scientists conduct research studies offshore. Pat spotted a whale swimming irregularly in the distance and decided to have a closer look. The te
am identified the whale as an endangered species of the northern right whale and noted the whale was in serious danger.
The whale was tangled in some sort of fishing ropes or trap line and was slowly dragging the fishing gear behind it.
Pat and Adrian decided they would have to try and assess the situation a little further and find out if they could do something to help the whale. After identifying the whale's movement pattern the team decided Adrian would get in the water with the whale and take a closer look. When Adrian swam up to the whale he sensed the whale was welcoming his help and he made the decision to cut the rope tangling the whale to the line of fishing gear. After the rope was cut the tangled fishing gear sank to the bottom of the ocean and the whale swam away free.
Do you want to know more?
Read more about this news [here]

Read more about northern right whales [here]

---

Other housings simply waterproof your camera. An Ikelite Smart Housing improves your photos.
TTL or "Through-The-Lens" flash metering means the camera controls flash duration to properly expose an image. Only Ikelite Smart Housings are able to tell your camera that a TTL external flash is attached, allowing the camera to adjust exposure more accurately.
If proper exposure is so important... Shouldn't it be easier to adjust your strobe settings?
With a Smart Housing, it is. Exposure adjustments directly through the back of the housing put the perfect shot within reach every time. Tweak your exposure or take total control without taking your hand off of your housing.
Thoughtfully designed for ergonomic handling.
Controls are customized to put all important camera functions within comfortable reach. Unlike other housings, we bring video record start/stop and AF lock out to the side of the housing for quick access using your thumb without taking a hand off of the handles.
Quality in engineering, manufacturing and service.
Like every Ikelite product, the 6860.03 housing for the Panasonic Lumix GH3 is designed, built and tested in the USA. We use locally sourced, top-grade materials from trusted vendors we've been working with for decades. Our housings are built by hand and individually tested for fit, function and waterproof integrity. The average assembly technician is a certified scuba diver and has over 16 years of experience building Ikelite products. We back our products with over 50 years of experience and service within the dive industry.
More information about the product [here]
---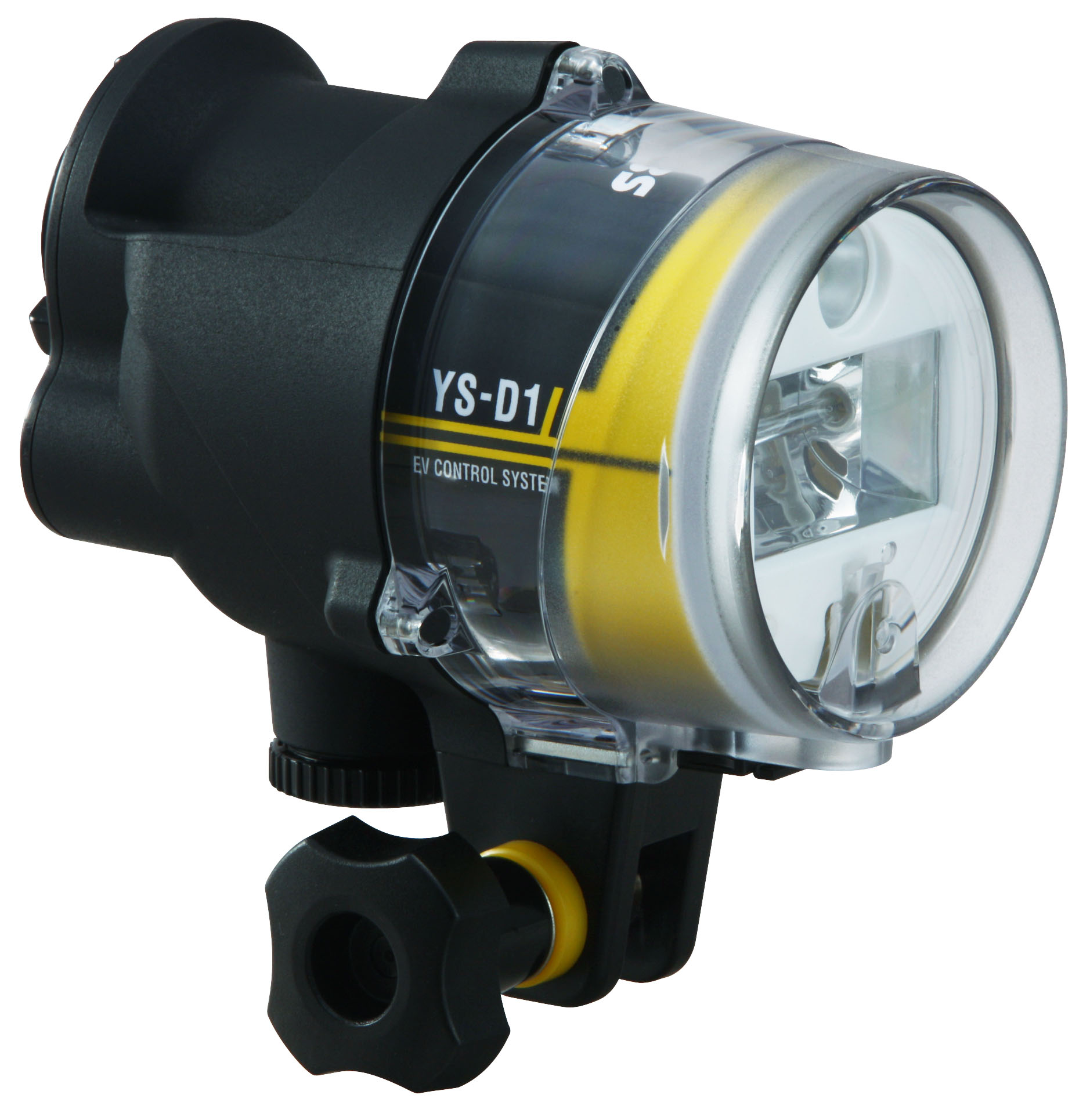 The most versatile and highest performing strobe SEA&SEA has manufactured in 40 years!
Now in stock! The YS-D1 sets a new standard for underwater strobes. From subtle light output as low as guide number 1 to maximum guide number 32, control of underwater light has become effortless with the YS-D1.The strobe is compatible with both state-of-the-art digital SLR cameras and digital point-and-shoots compact camera systems.
Equipped with SEA&SEA's new slave TTL system called "DS-TTL ll". Powered by only four AA batteries, the YS-D1 offers a maximum light output of guide number 32. The YS-D1 is the world's first slave TTL strobe equipped with an exposure compensation (EV) control function. Ergonomically positioned three-color LED indication lamp.
For more information found

[internal link here]
---

Brightest, smoothest coverage
In a real world, side-by-side comparison, the DS161 remains one of the brightest strobes on the market. More importantly, the quality of light is exceptional due to a round flashtube and reflector designed specifically to delivery the softest, most even coverage possible.
The DS161 remains the favorite of pros worldwide for delivering a warm light without needing to add a light-dimming diffuser.
Built-in video light
The most convenient and cost effective way to add video lighting to your camera rig. The diffused 500 lumen beam is perfect for close-up video and focusing. Adjustable brightness in 10 settings plus SOS mode for emergency situations.
The new battery means: more flashes, faster recycling...
State of the art Li-Ion battery technology produces over 450 full power flashes at an unprecedented 1.4 second recycle time.
---